Ask your elementary child about our "Kindness Month"" surprise! Our counselor has worked tirelessly to provide fun, engaging lessons on kindness!
More pictures of 8th grade students exploring different careers at Southern Tech.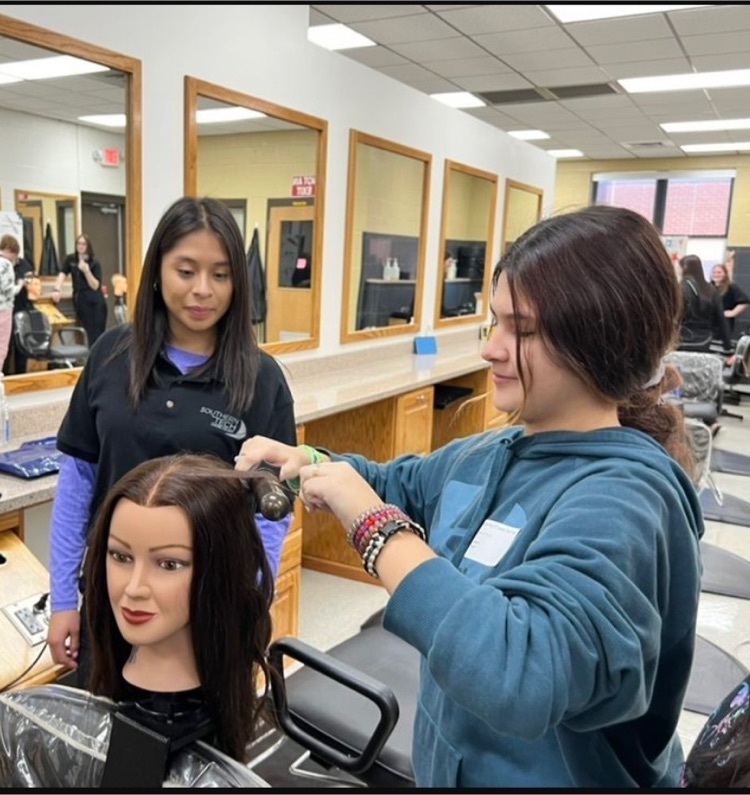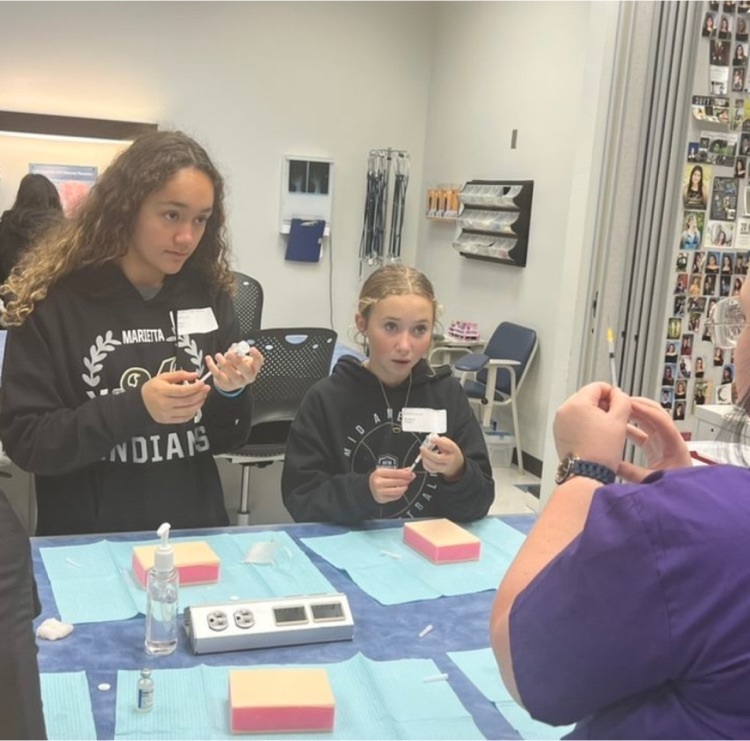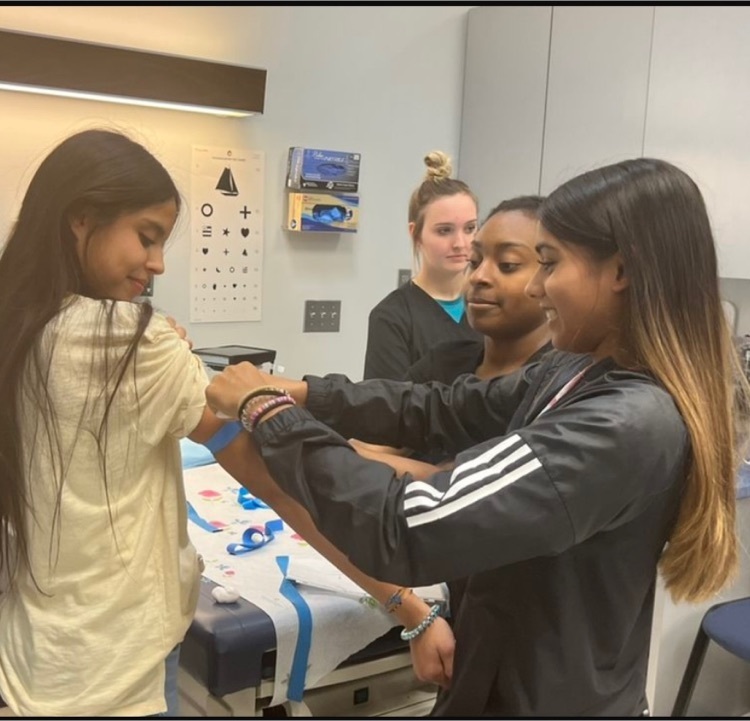 8th grade students exploring different careers at Southern Tech.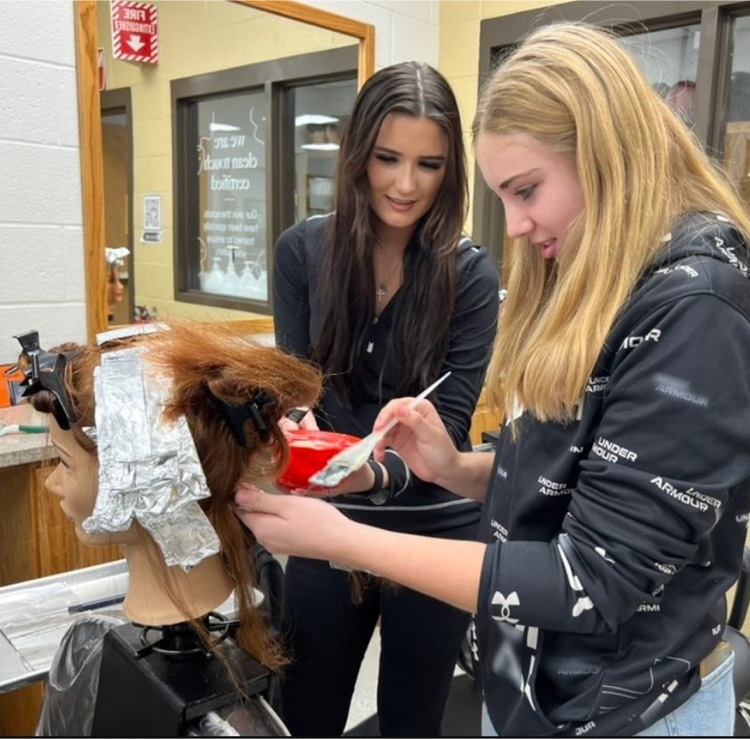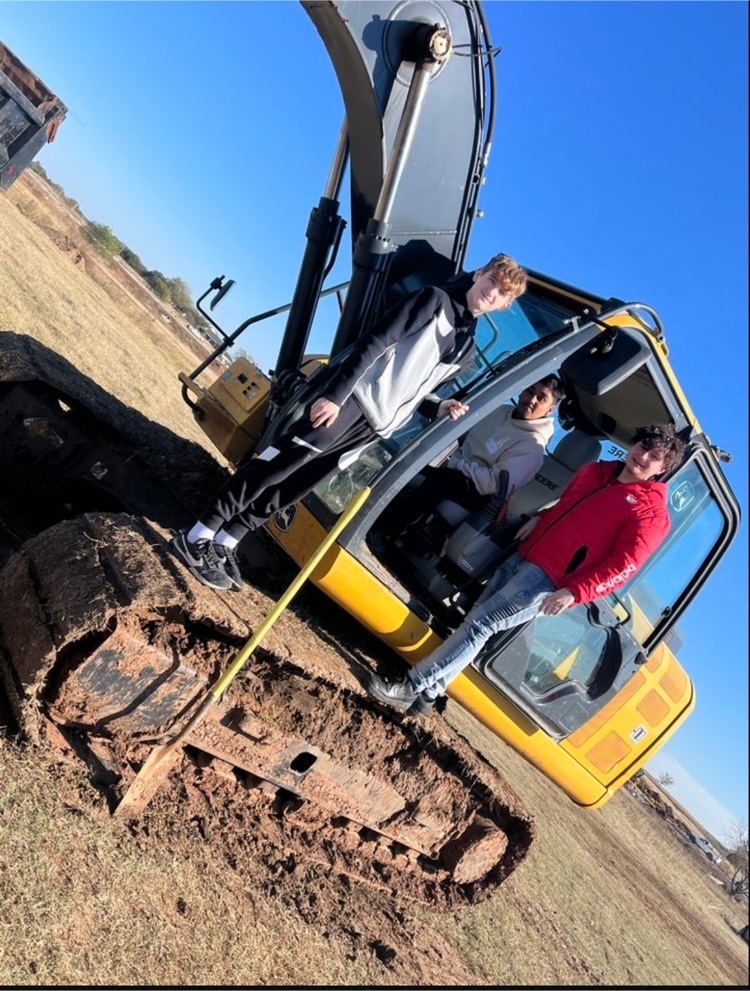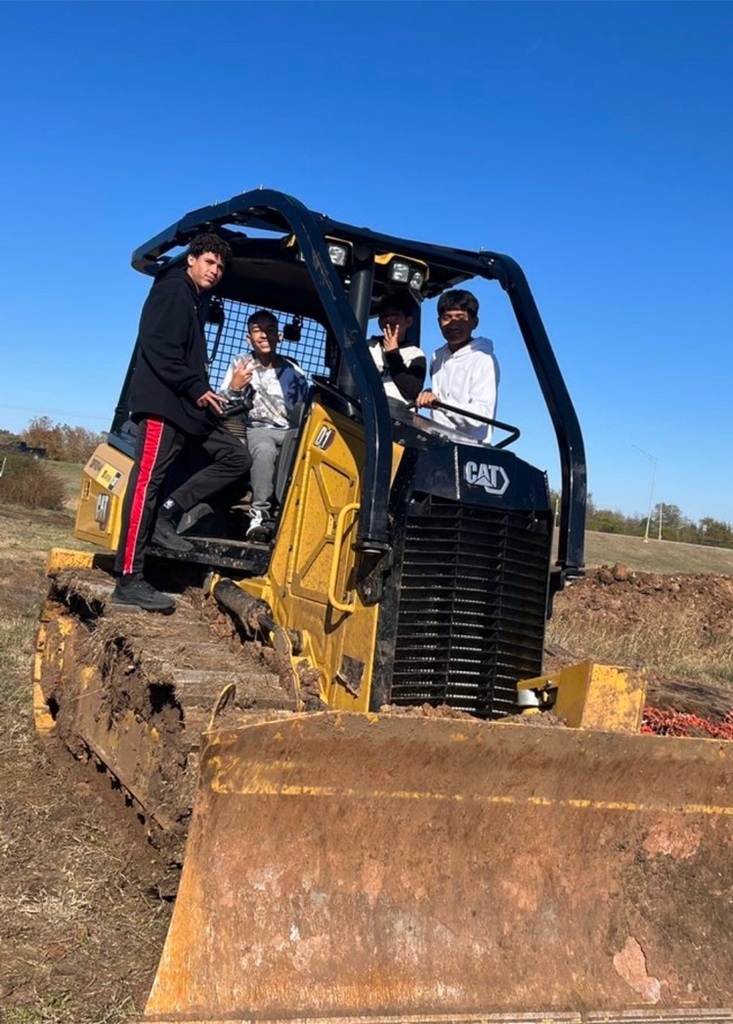 8th grade STEM students attending the TSA conference in Norman.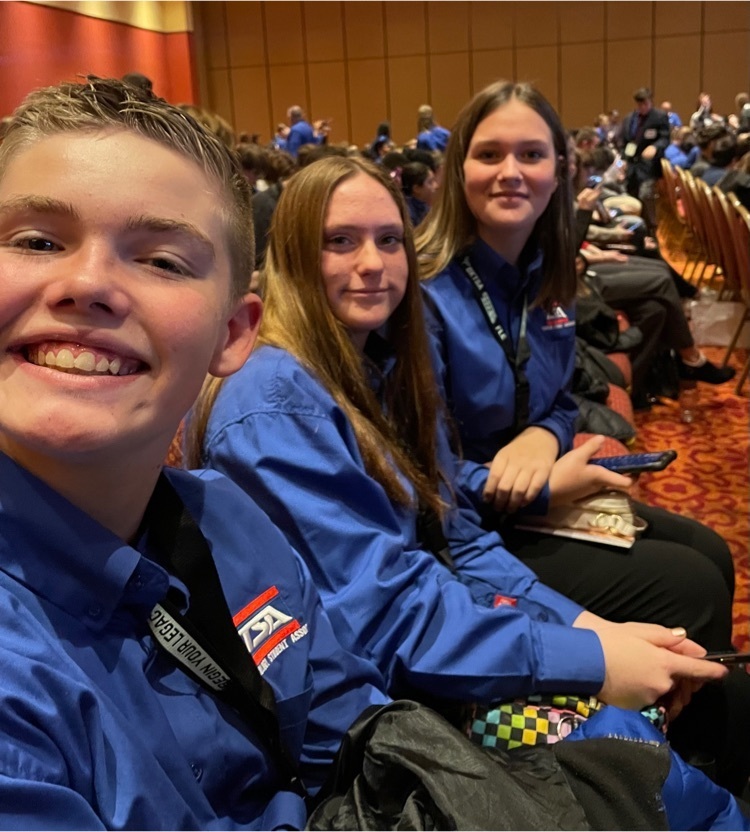 Thank you to our Veteran that spoke with us today! We enjoyed learning about military life.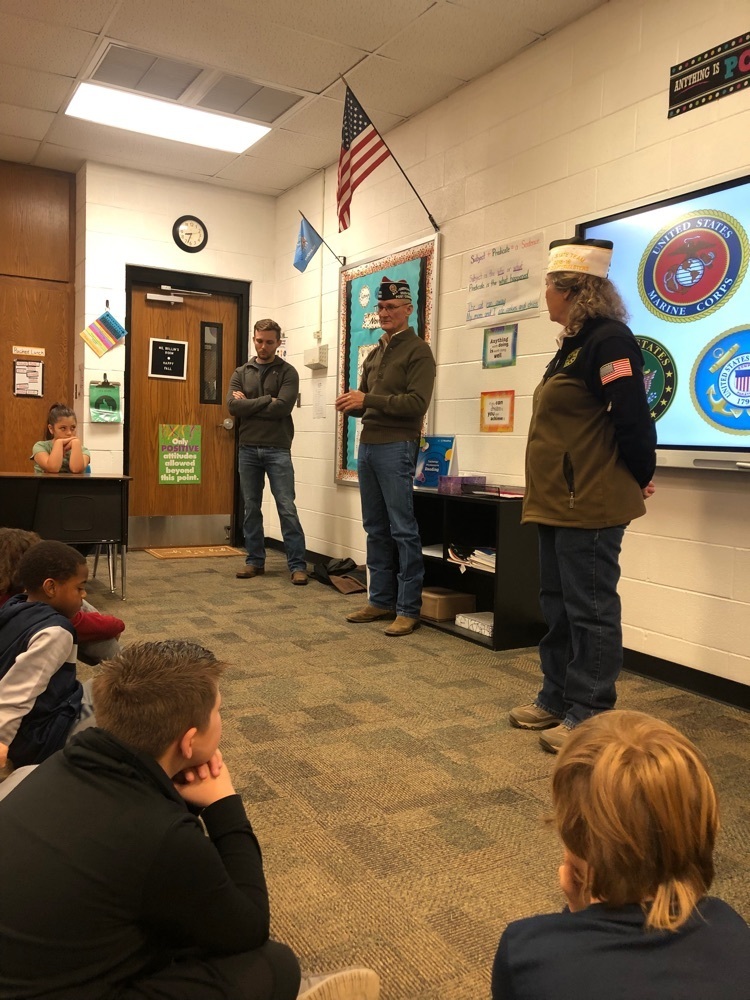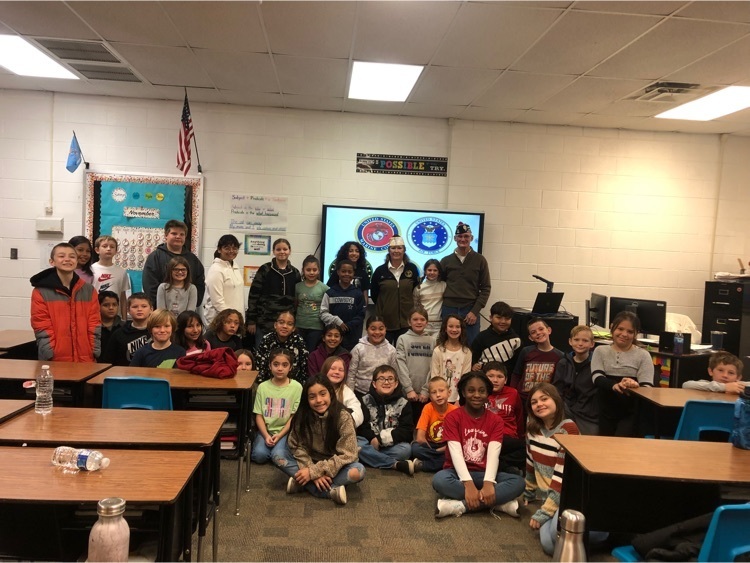 Today Marietta Public Schools honored those who have served our country. We thank all Veteran's for their service and sacrifice for our freedoms and our country.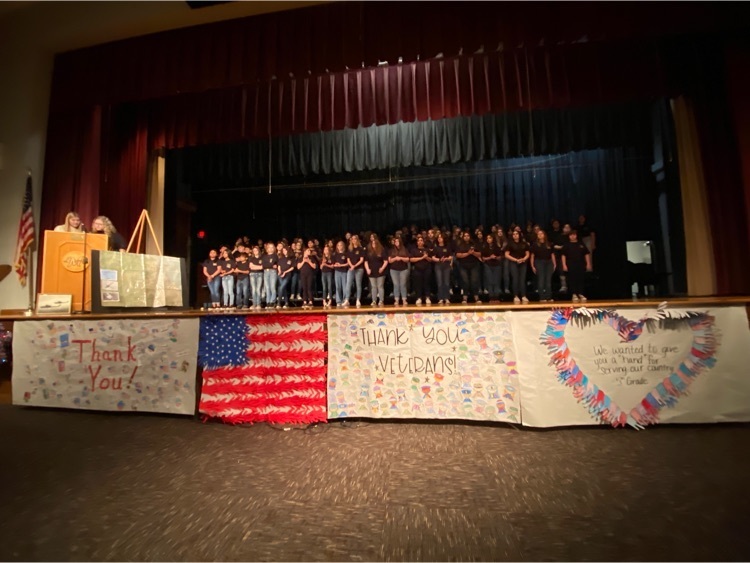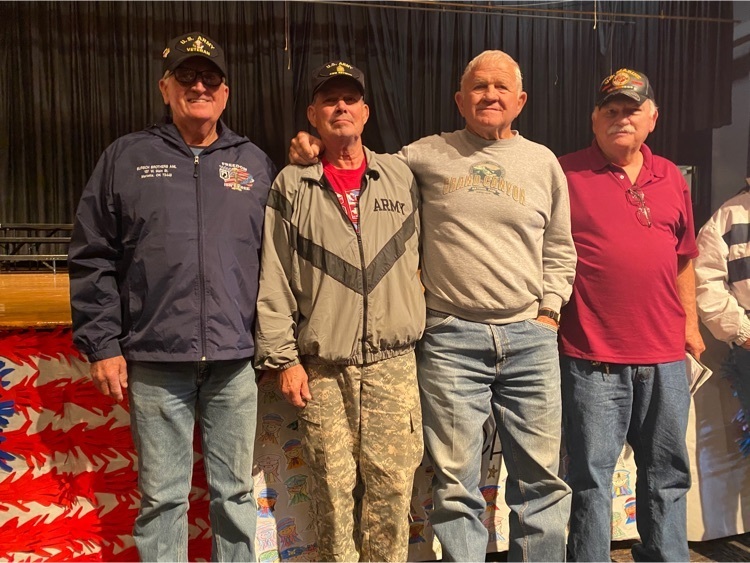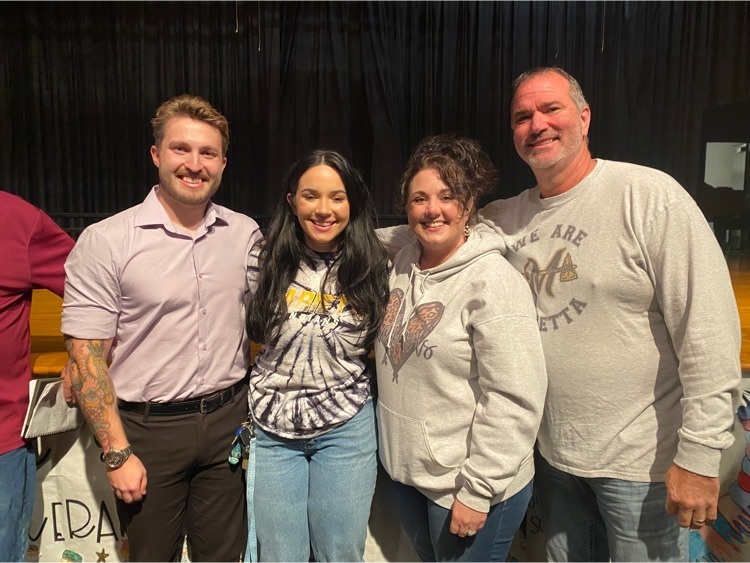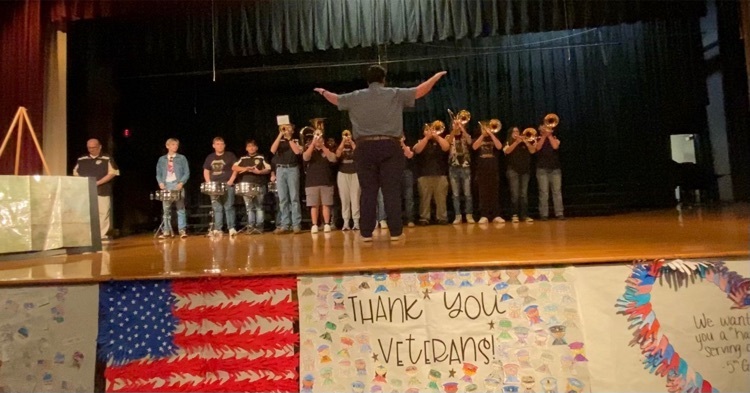 FCCLA members competed today at the FCCLA District STAR Events in Sulphur. 3rd place - Jayli Sampson in Creed Speaking Level 2 3rd place - Blanca Salazar in Children's Literature Level 1 2nd place and advancing to regionals - Andrew Perkins in Creed Speaking Level 1 2nd place and advancing to regionals - Devyn Anderson in Cake Decorating Level 1 1st place and advancing to regionals - Elaina Avirneni

Veterans Day Assembly Please join Marietta Schools Friday, November 11 at 9:00 am in the auditorium to honor our Veterans.

Just in time for Halloween these little bearded dragons hatched in Mr. Anderson and Mrs. Roach's biology classroom. The dragons will be used for a variety of studies in our Biology classrooms such as growth rates based on wave links of ultraviolet light, As well as a variety of dietary studies trying to produce healthier and happier bearded dragons.

Mrs. Manley's theater class presented the play "Order Up" to Marietta high school students today. The students did an awesome job!!!

On Wednesday, October 26th the Marietta Show Choir of 18 Students went to Ada, Ok to Participate in the ECU Fall Choral Contest. We took one Choir which received an Excellent Rating, 6 Ensembles which all took Superior Ratings, Colour Starsick and Angel Follis took a Senior Solo and both received Superior Ratings. Tanasia Randle and Mackenzie Kyle took a Senior Solo and received Excellent Ratings. Overall we came home with 66 Superior Ribbons 2 superior Solo Medals.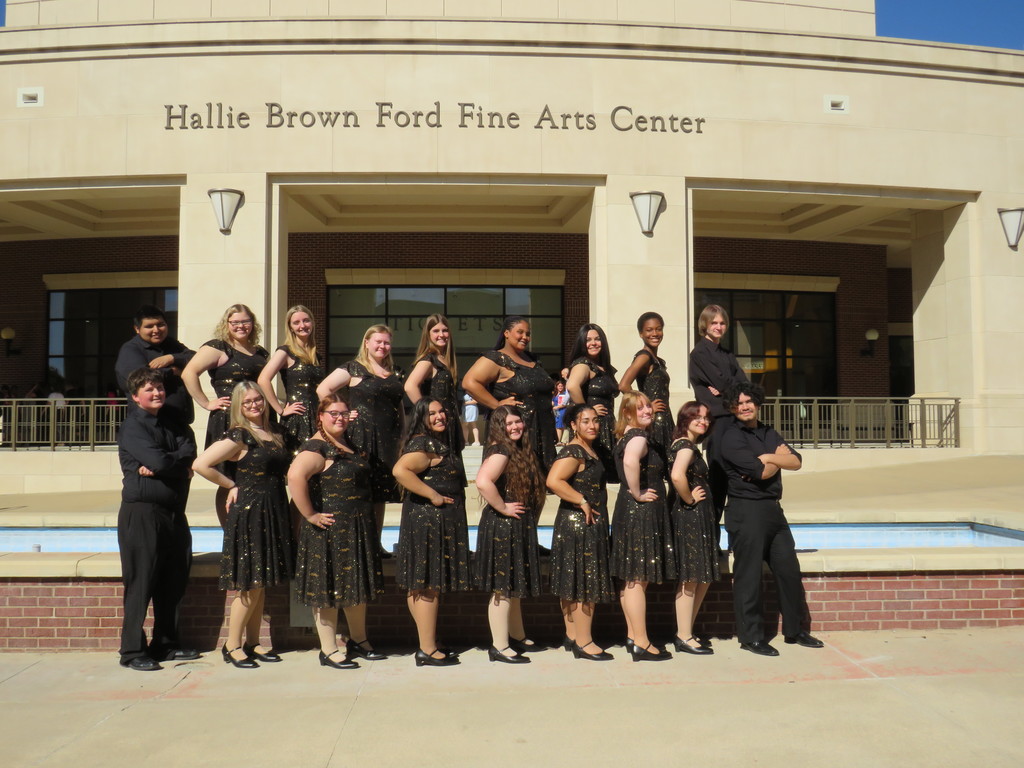 On September 27th, 11 students auditioned and were chosen out of hundreds of students to be in the Southeastern All-District Honor Choir. On Thursday October 27th, these students from Marietta Public Schools participated in the Honor Choir Festival which took place in the Montgomery Auditorium on the Campus of SOSU. At the performance two students were awarded with medals for years of participation in the Honor Choir. Tanasia Randle was awarded with a 3 year medal for being selected for the 10-12 grade years. Colours Starsick was awarded with a 6 year medal for being selected 7-9 grades for the Jr High Choir and 10-12 grades for the High School Choir. Group Pictures: Rebekah Alberda, Angel Follis, Colours Starsick, Ace Austin, Haylen Lowery, Alexis Creasman, Mackenzie Kyle, Abygail Barrientos, Eva Bucher, Isabel Lopez, Tanasia Randle. HS Clinician Bryce Gage, Jr. High Clinician Abby Musgrove, Marietta Choir Director Courteney Starsick Anderson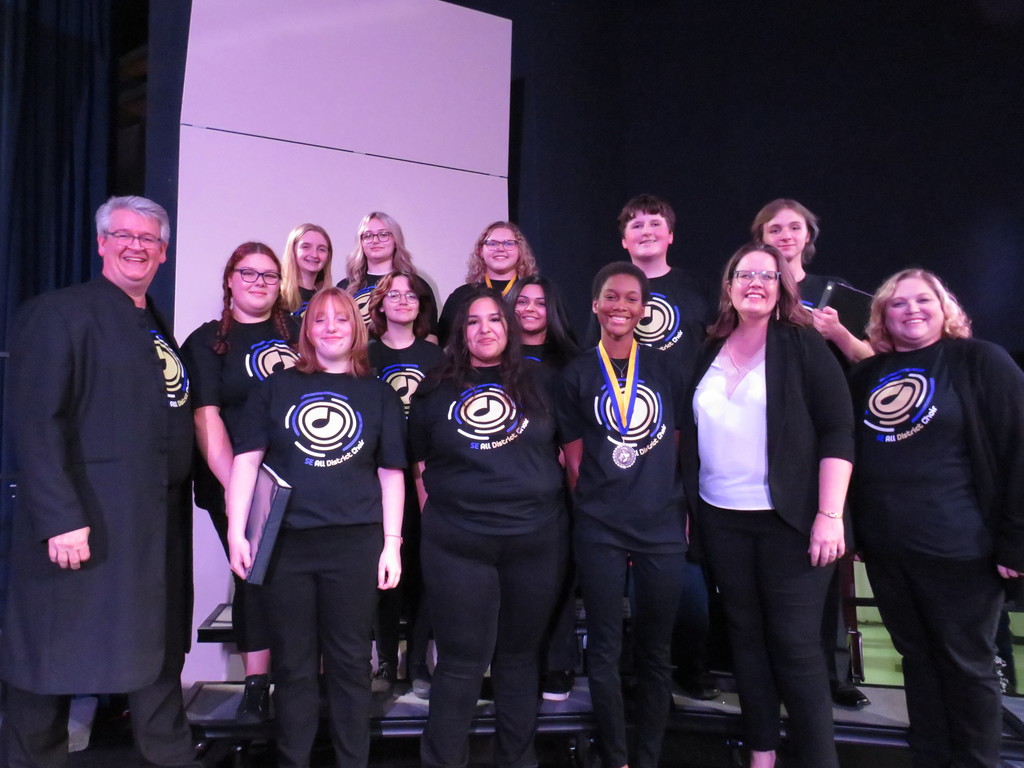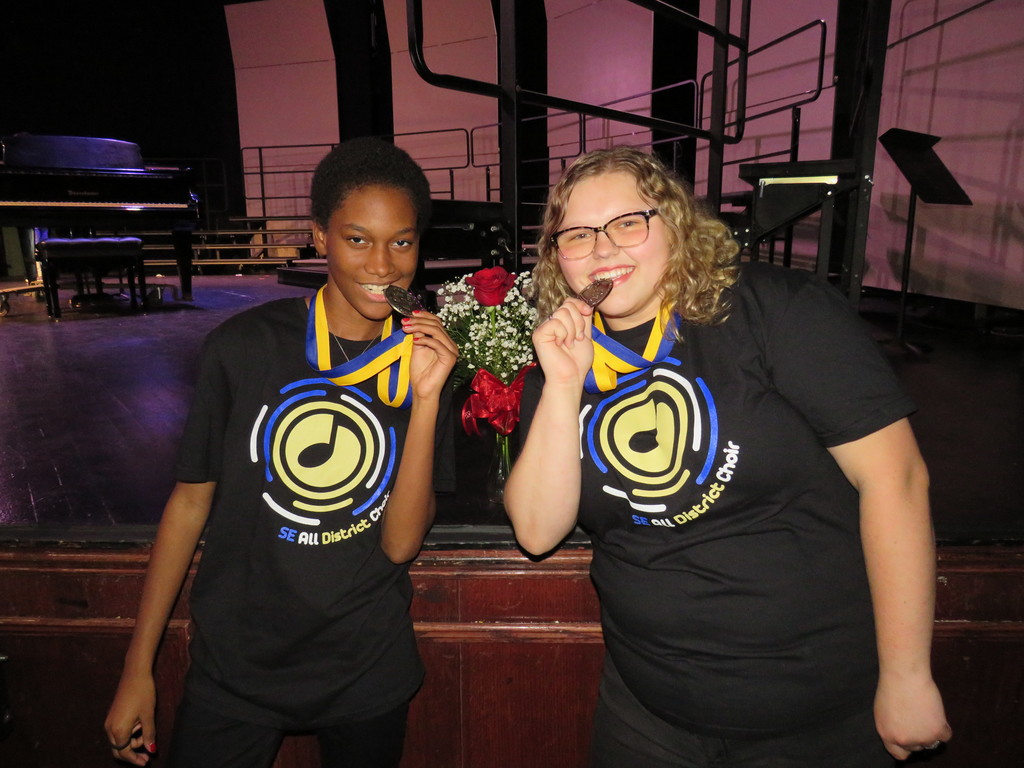 Picture retakes are scheduled for tomorrow. All students that either missed picture or would like a retake of their original photo can do so in the morning in the primary gym. If parents are wanting retakes they must return the original photo packet with the student.
Congratulations to Ms. Sara Gore - she was selected the October Teacher of the Month by our students. Some of the comments students made were "she actually understands us and tries to help us", "she's funny and makes learning easy", "she is a great teacher" and finally "she is always there to listen to you when you need something". Congratulations Ms. Gore

Elementary Parents - Cookie dough will be delivered Monday, November 7 after 1:00 p.m. If your student sold large quantities please pick-up between 1:00 p.m. and 2:30 p.m. After 2:30 the pick-up line will have formed and delivery will have to wait until after all cars have moved through the pick-up line, approximately 3:30 p.m. Someone will be available from 3:30 to 4:00 p.m.

Congratulations to our Primary School GEM for October, Mrs. Petersen. She is not new to our school, but she is in a new position this year as our Art Teacher. She is doing a wonderful job and our hallways are always filled with beautiful student artwork!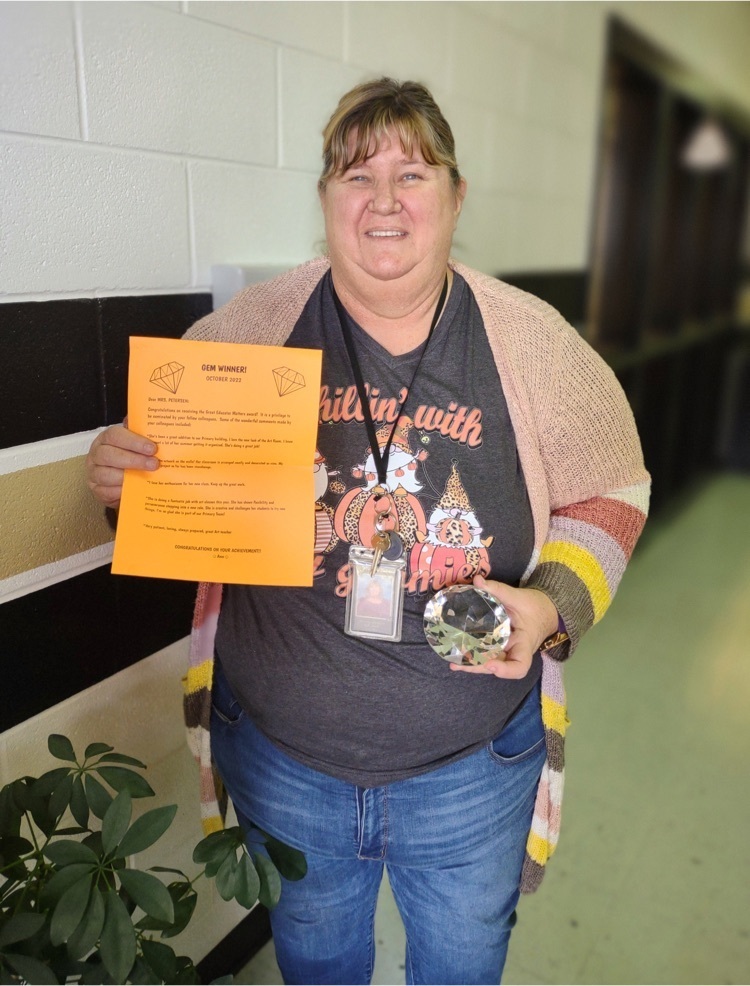 Marietta High School FCCLA and Teen Health Matters club teamed up to bring in therapy dogs to sophomore and Junior English classes to help with anxiety leading up to the ACT test.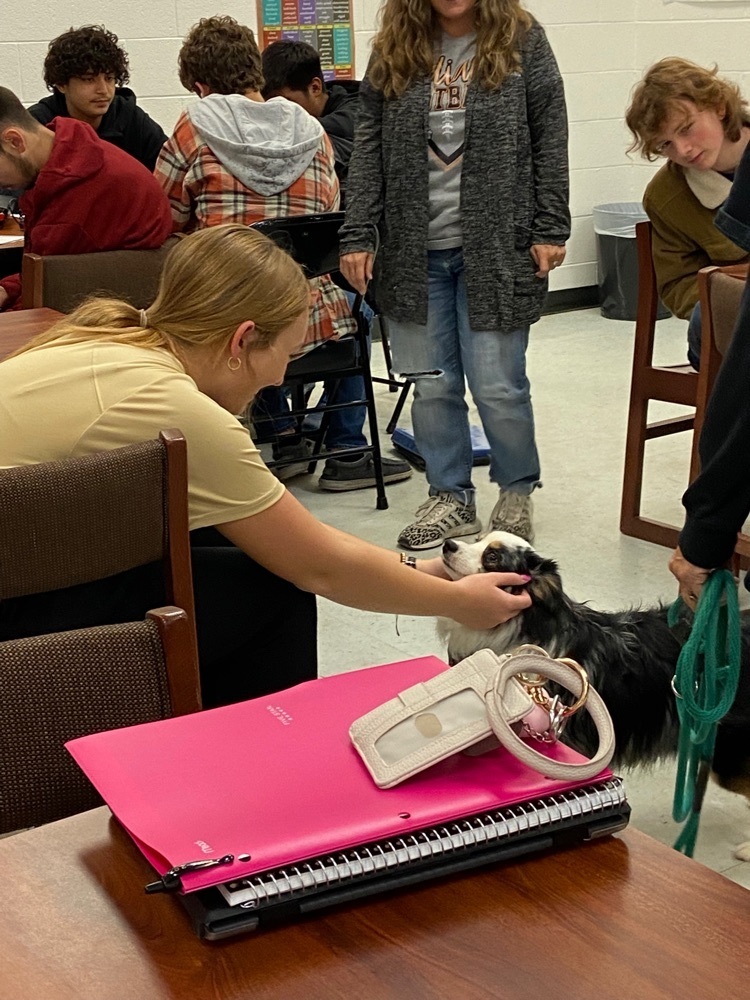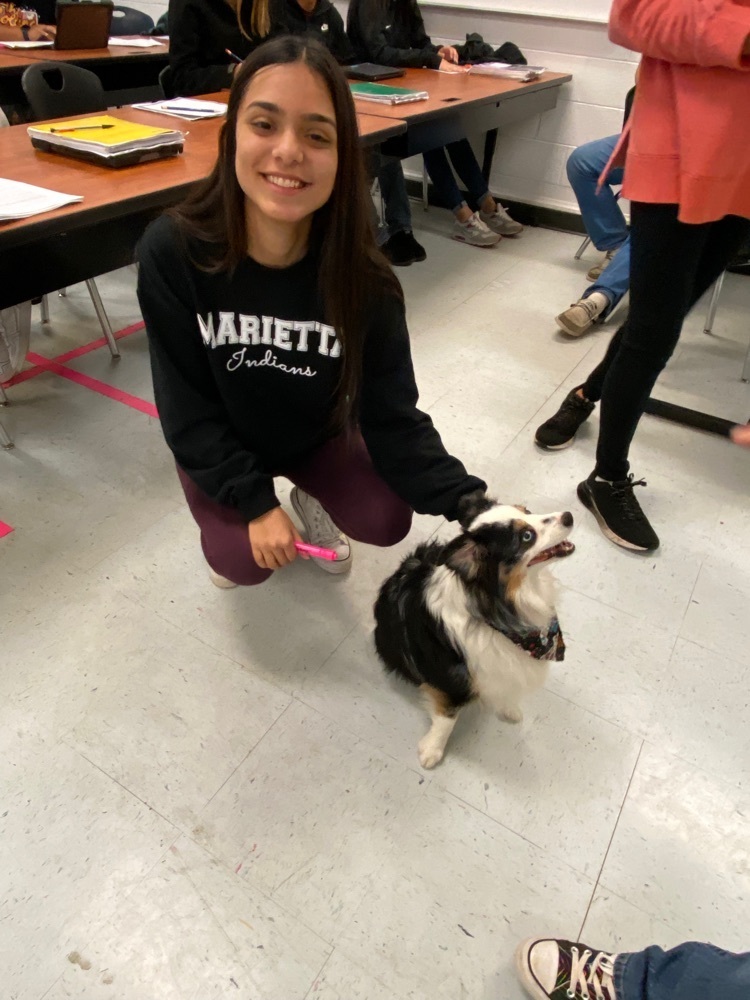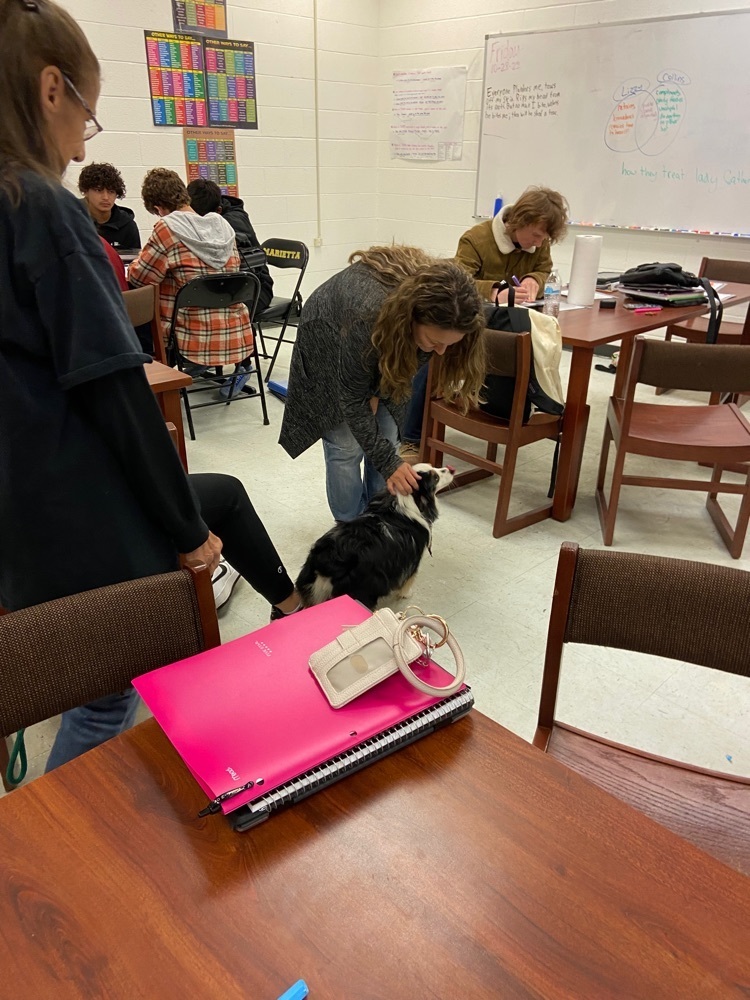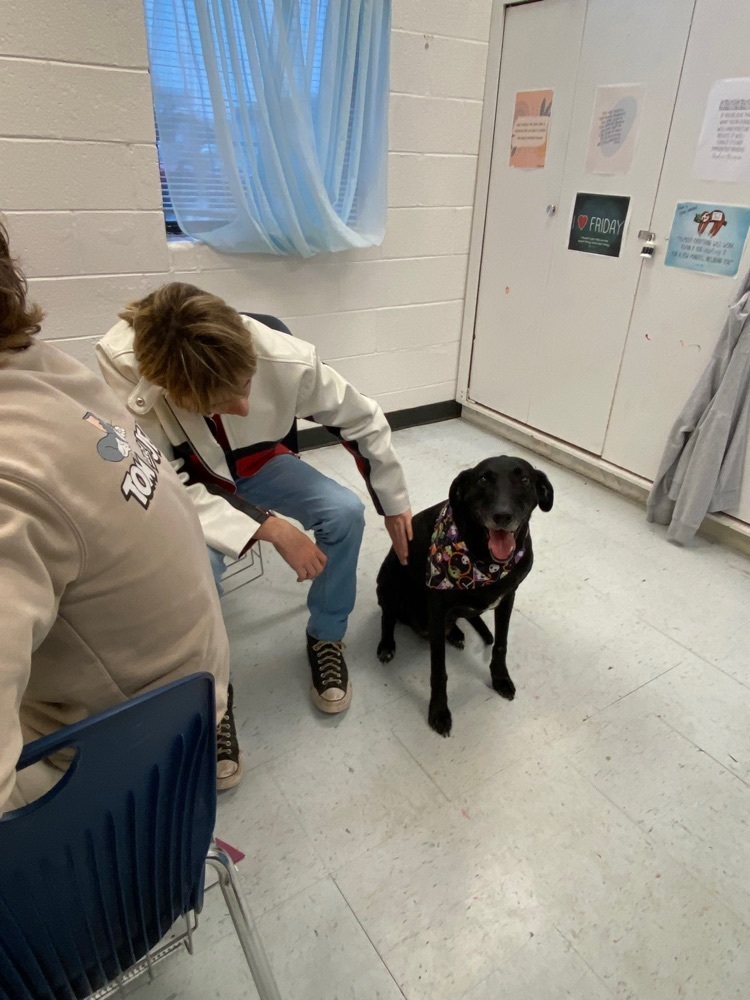 Parents, the issue with our school pictures is fixed, you should be able to preview your child's photos if you scan the QR code on the paper your child received when they took pictures earlier this year. Retakes will be on Thursday, November 3rd in the Primary Gym in the morning.