Soccer sign-ups tonight in the Marietta Cafeteria from 6:00 to 8:00 p.m.

Congratulations to January Elementary Student of the Month: 3rd grade bottom row: Annie Mitchell, Dakota Perrin, Gael Salas 4th grade seated on bench: Keegan Mercado, Addison Kretzschmar, Braven Kretzschmar, Sam Silva 5th grade standing: Enmanuel Ulloa, Alex Gomez, Renagayde Thompson, Amy Gomez Pictured in second picture is Dominik Sanchez, 3rd grader.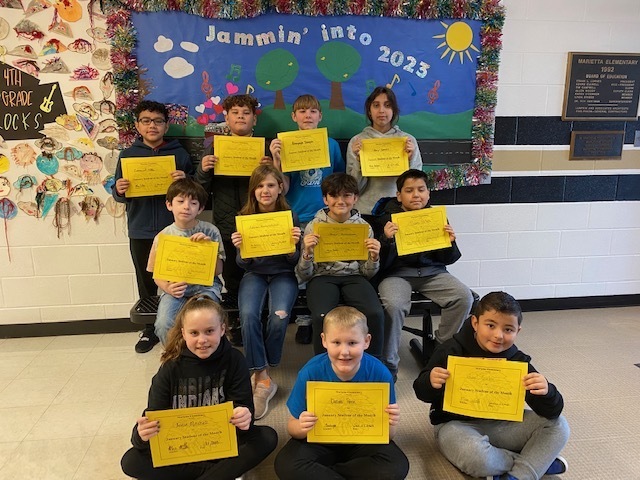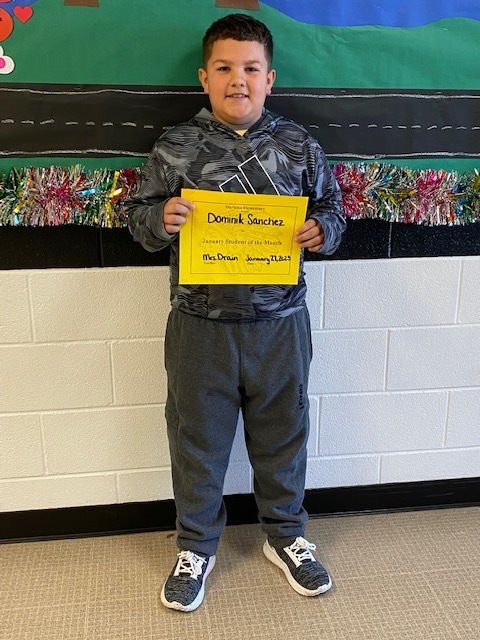 If you missed last week's soccer sign-up, don't worry you've got another chance next week, Tuesday, January 31, at the Marietta Cafeteria. Sign-ups will be held for boys and girls U5-U19.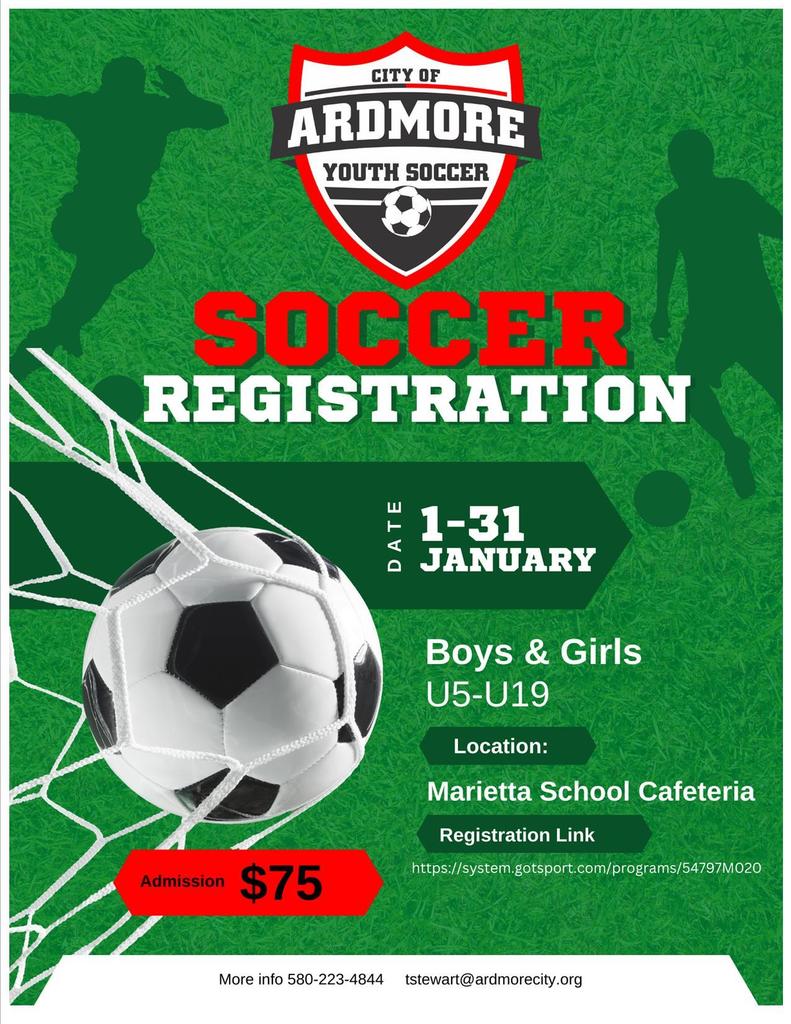 Congratulations to senior Cade Scarbrough. Cade has been awarded an Oklahoma State University scholarship and prestigious Academic All State award in partnership with Oklahoma youth expo. He will be recognized during Grand Drive at the Oklahoma Youth Expo on March 16th. Great job Cade.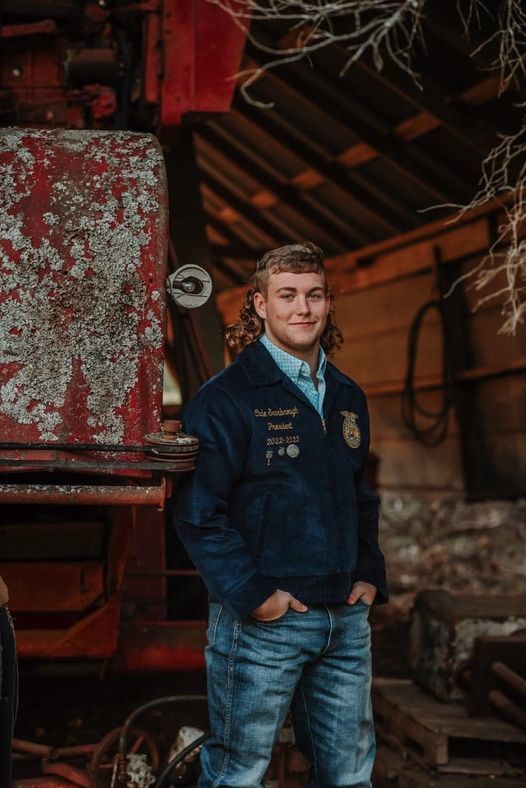 Continued progress on the new middle/high school. Material shortages caused some delays but new steel beams have arrived and progress is being made. We can't wait to move into the new building!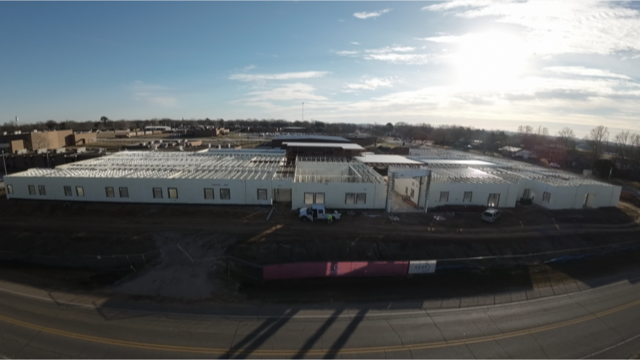 Marietta Public Schools is hiring for Substitutes and Bus Drivers for the 2022-23 school year. Persons interested in either of these positions may fill out the Substitutes Employment Application located on our website,
www.mariettaisd.org
. Use the About Us tab and locate Career Opportunities.

Mrs. Mayes, Marietta School Librarian, has been teaching about the Boston Great Molasses Flood (January 15, 1919). She let students try molasses on a piece of bread. It's taste was a bit too strong for them so she mixed it with butter to make "Sop" like her dad would make for her as a kid. She states, "It's been fun teaching them about this bizarre historical disaster and letting them get a "taste" of what it was all about, so to speak!" It sure helps promote the "I Survive" books in the library!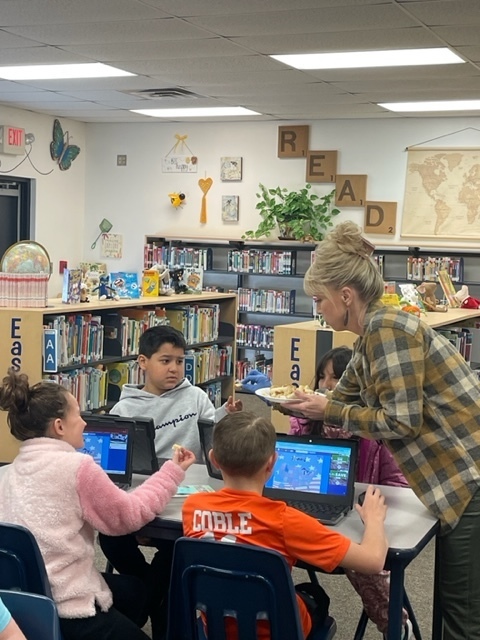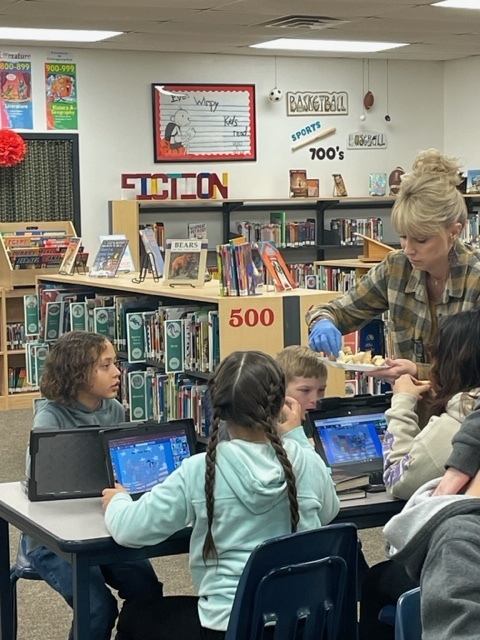 Class pictures for Primary and Elementary, scheduled for January 19, have been moved to February 10.

The MHS Teens Make Health Happen Club will be recognizing MLK day of service in collaboration with The Family Shelter of Southern Oklahoma with a coat/winter clothing drive! We are asking for donations of clothing such as gently used coats, scarves, blankets, and new, unused pairs of socks. Donations can be any size and can be dropped off in a tote by the High School's front door from January 11th- January 20th. If you have any questions please contact Haley Fisher at
haley.fisher@healthcorps.org
"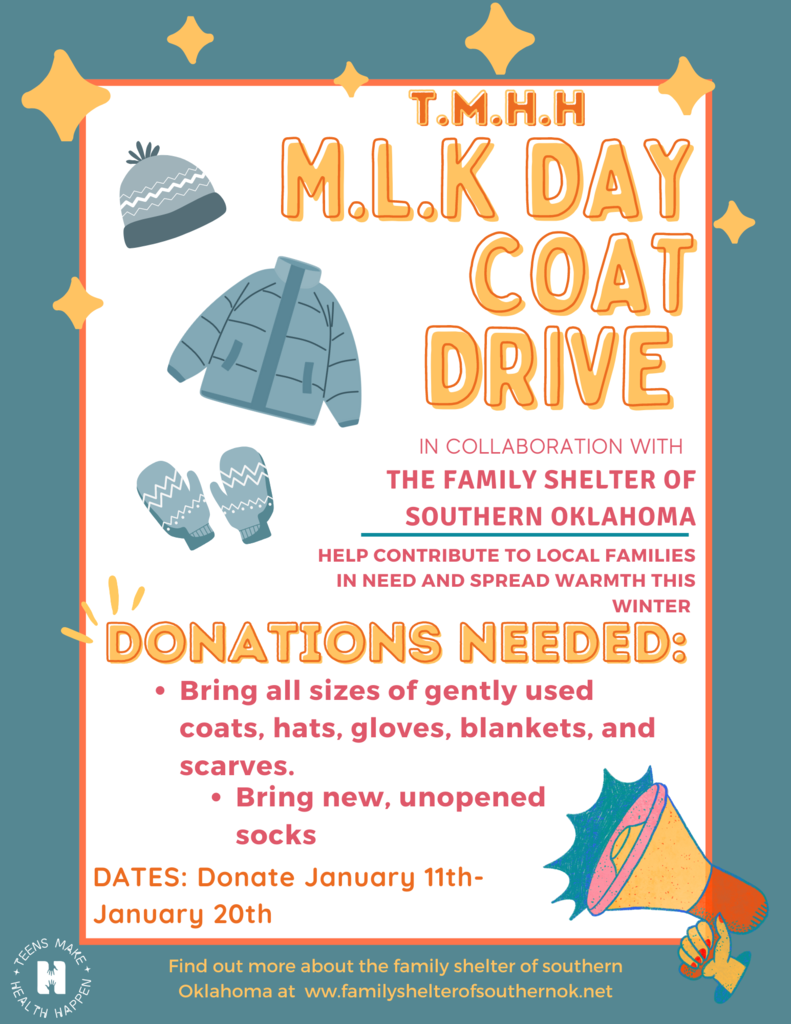 Congratulations to Jade Douglass and Akzel Fernandez for winning the Elks Lodge free throw contest held in Ardmore last weekend. They both advance to the next round January 28th in Midwest City.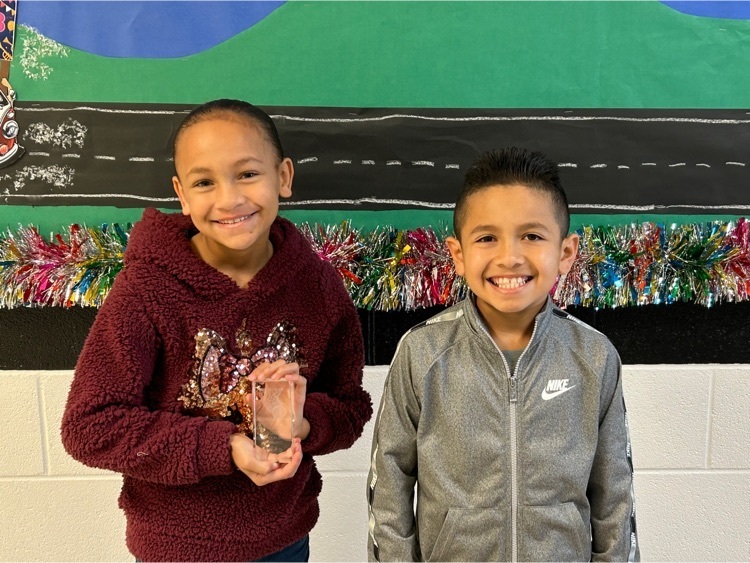 Looking for a job? Come to the Chamber of Commerce Job Fair today at Southern Tech Love County from 10:00 a.m. to 2:00 p.m. Fourteen area employers including Marietta Public Schools are represented. Come prepared to fill out an application and be interviewed today.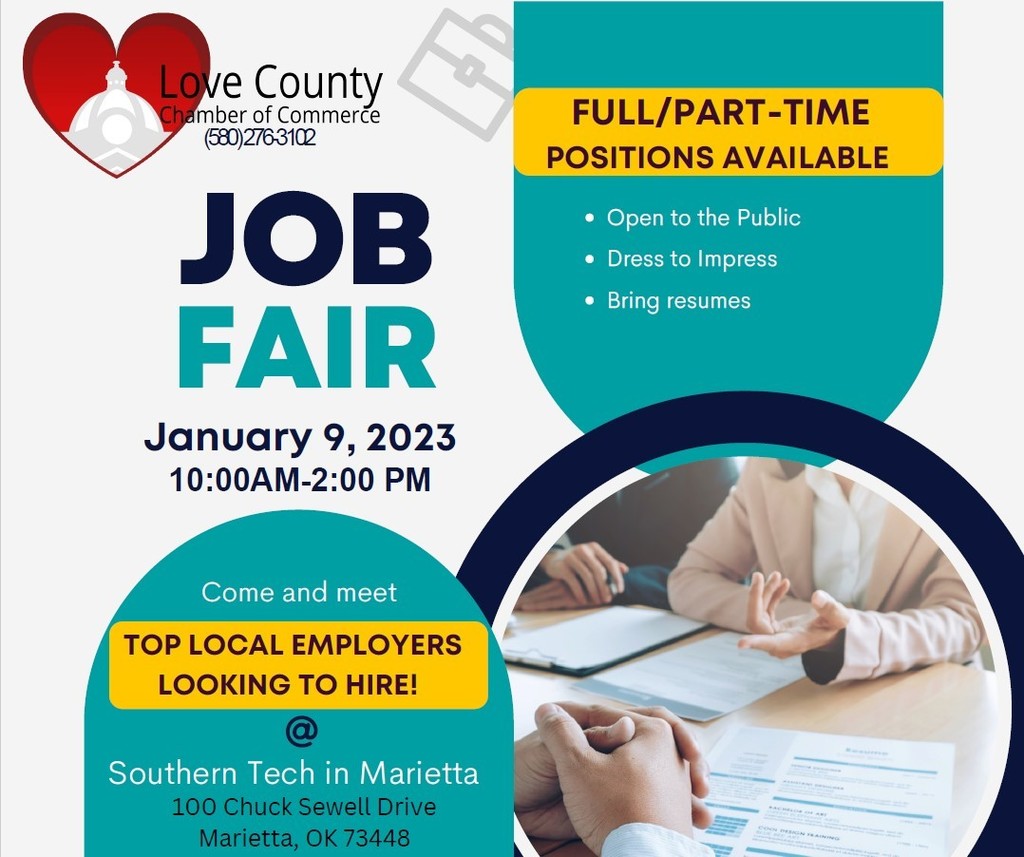 Congratulations to the Middle School students who placed in the Soil Conservation Poster contest. 8th graders Delaney Aust and Wyatt Drain and 7th graders Karrington Staton and Jackson Banta. Not pictured is Emanuel Castillo.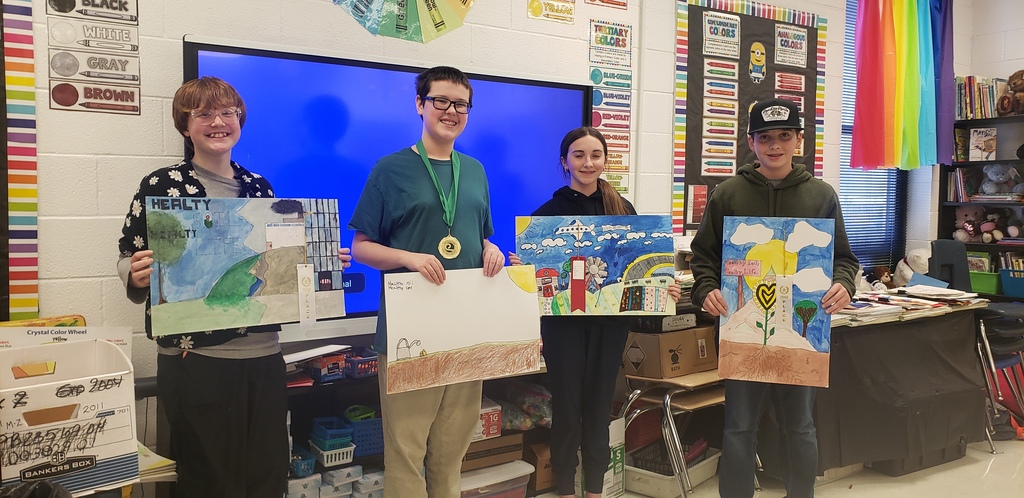 Congratulations to our students for winning the Oklahoma Association of Conservation Districts' poster contest. Their posters were created here in Ms. Petersen's Art class.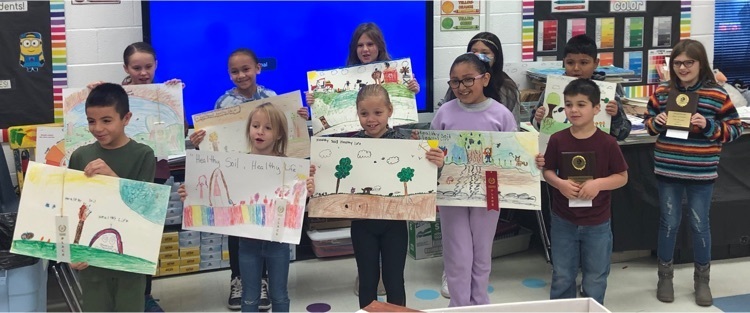 Looking forward to the return of all our students tomorrow, January 5! Let's get our second semester of the school year started!

Don't miss the January 9th job fair hosted by the Love County Chamber of Commerce! We're hiring at Marietta Public Schools.

Special thanks to Santa's Elves from OG&E for making Christmas much brighter for 23 Marietta students. Bicycles were delivered today just in time for Christmas.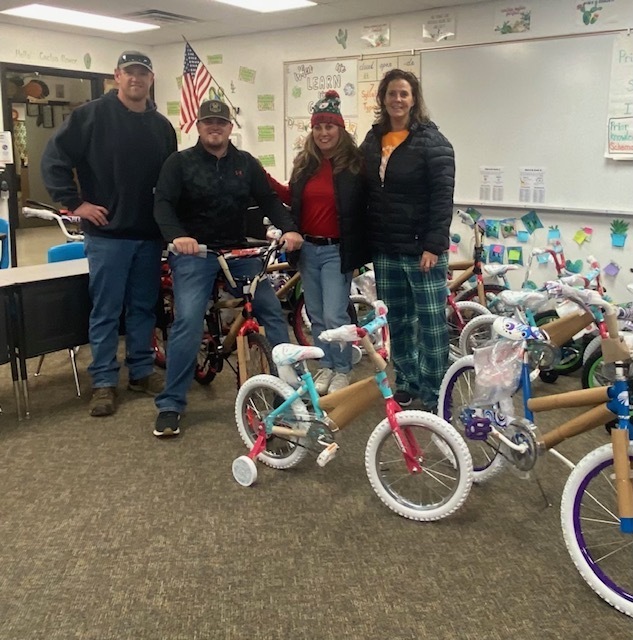 We had some sneaky "elves" loose in the Primary Building the last few days! They played lots of silly tricks on us all and we had lots of fun!🎄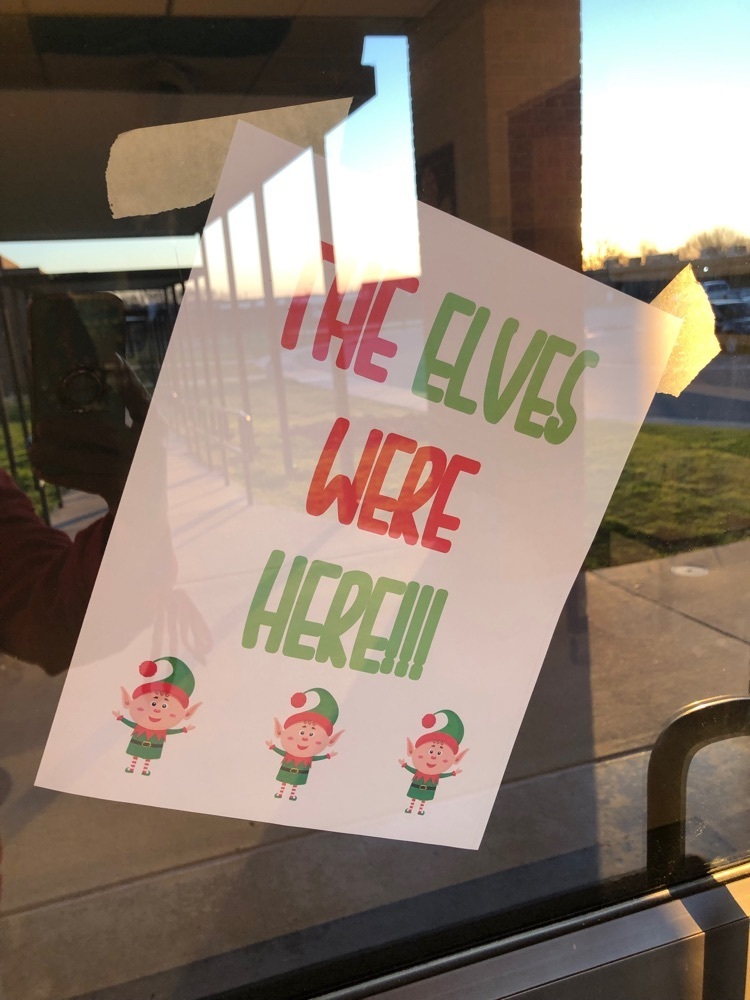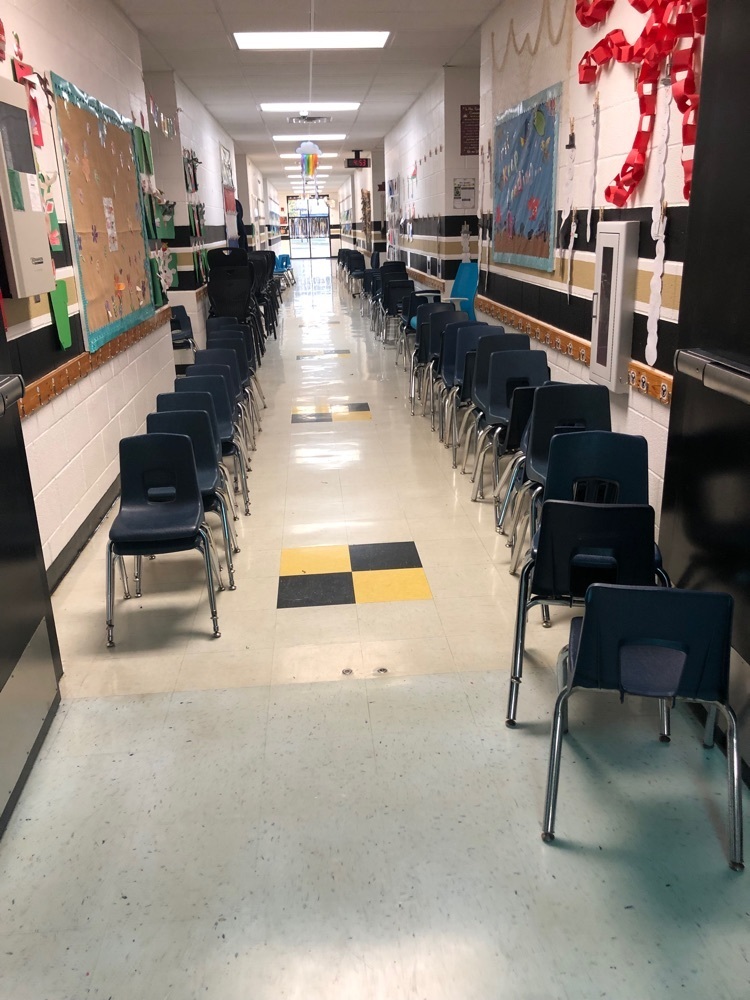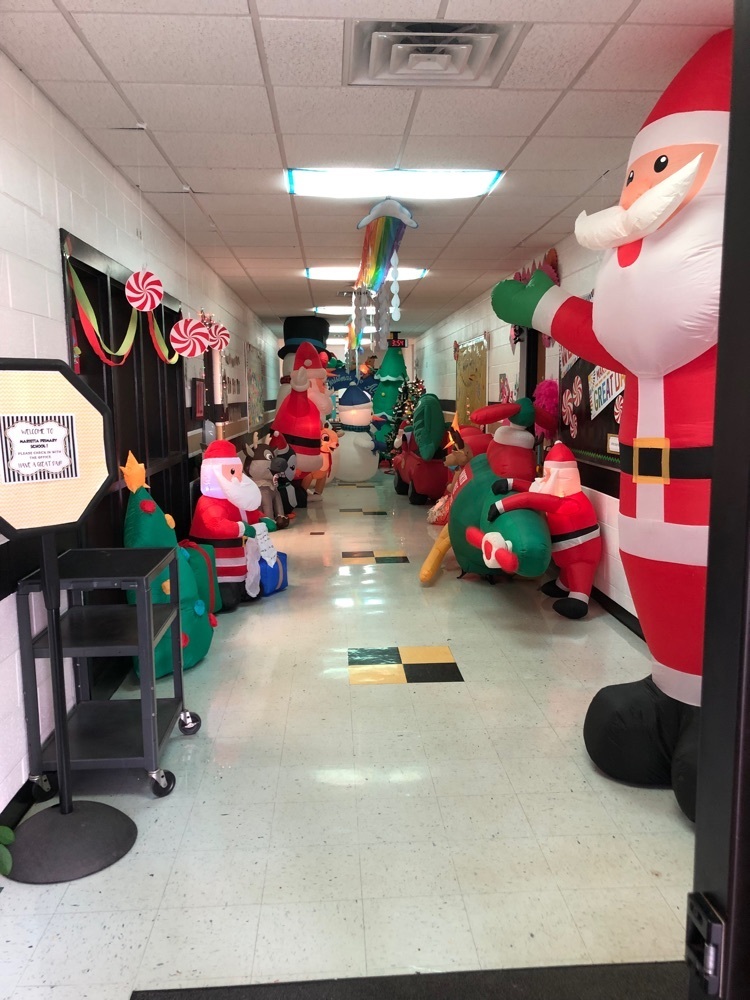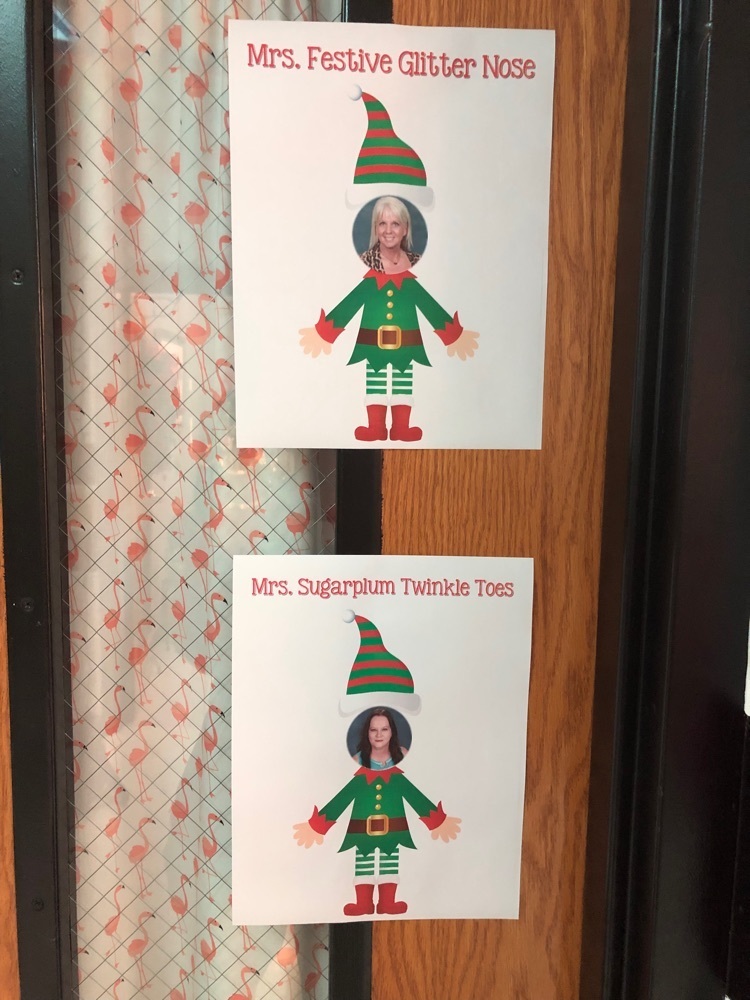 Congratulations to the winners of Mrs. Mayes Elementary bookmark creation contest. First place winners Allie Bruce and Cielo Salas won a portable speaker. Runners-up Josie Howell, Avah Diaz, Scout Riggs, Amari Barrios, Citlaly Escobedo and Makenzli Hagle received a copy of the Diary of the Wimpy Kid.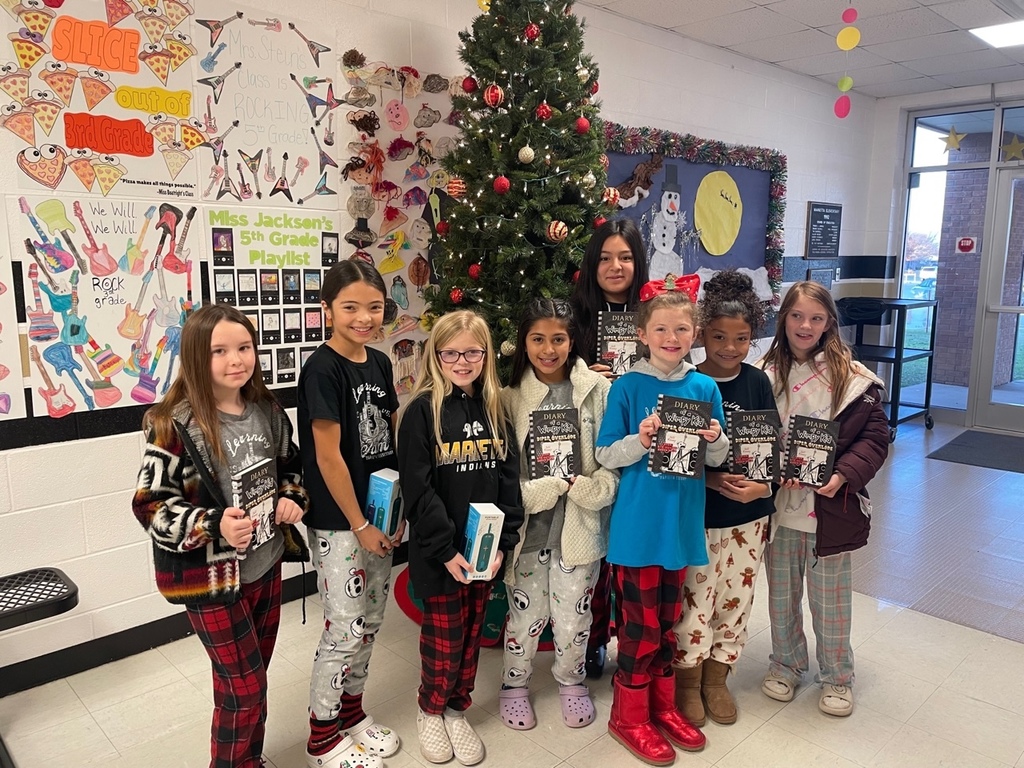 Don't forget the upcoming Job Fair sponsored by Love County Chamber of Commerce, scheduled for January 9, 2023. Several local employers, including Marietta Public School, will be available to meet with applicants that day.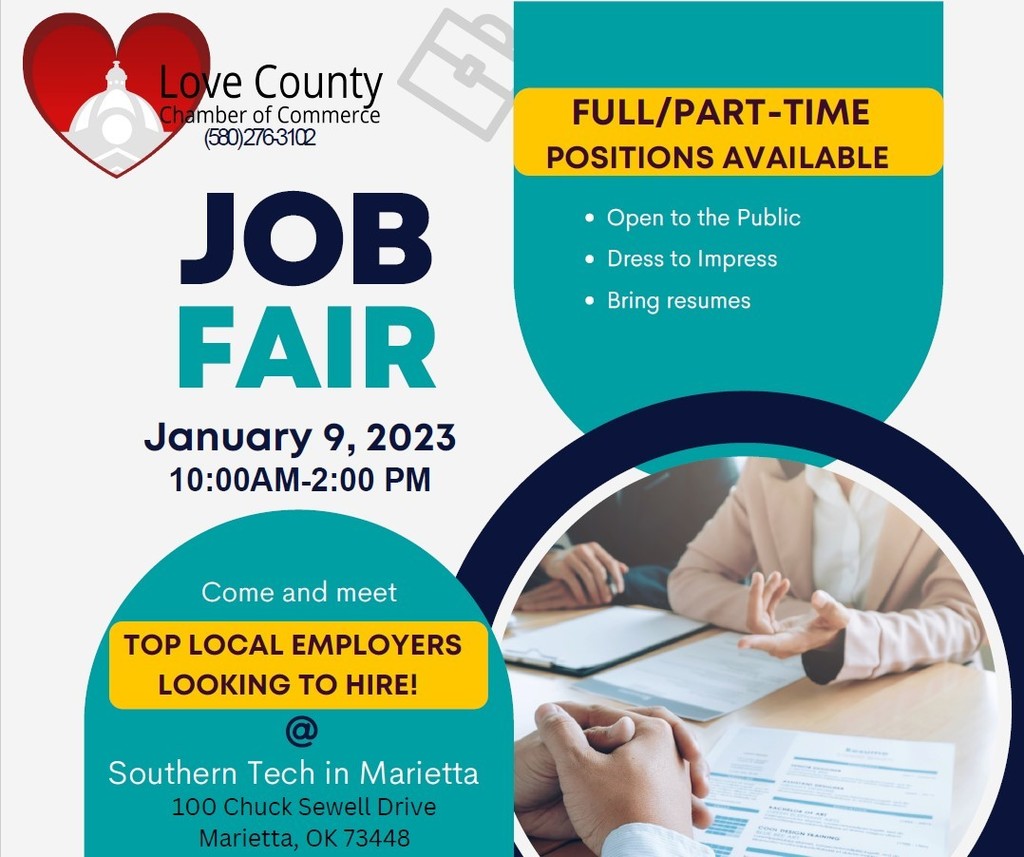 Basketball homecoming festivities will begin at 6:00 pm Tuesday evening. The boys game will be first followed by the girls game.