On December 7 Marietta FCCLA hosted a Miracle Minute to benefit 2 families in Love County who currently have a kid battling cancer.  All High School 5th hour classes had one minute to put as much money as possible in their class bucket.  Goals for prizes were set, met and surpassed as the High School students raised $1207.12.  Madi Michael FCCLA member who organized the event was able to present both families with 603.56 to help with medical needs.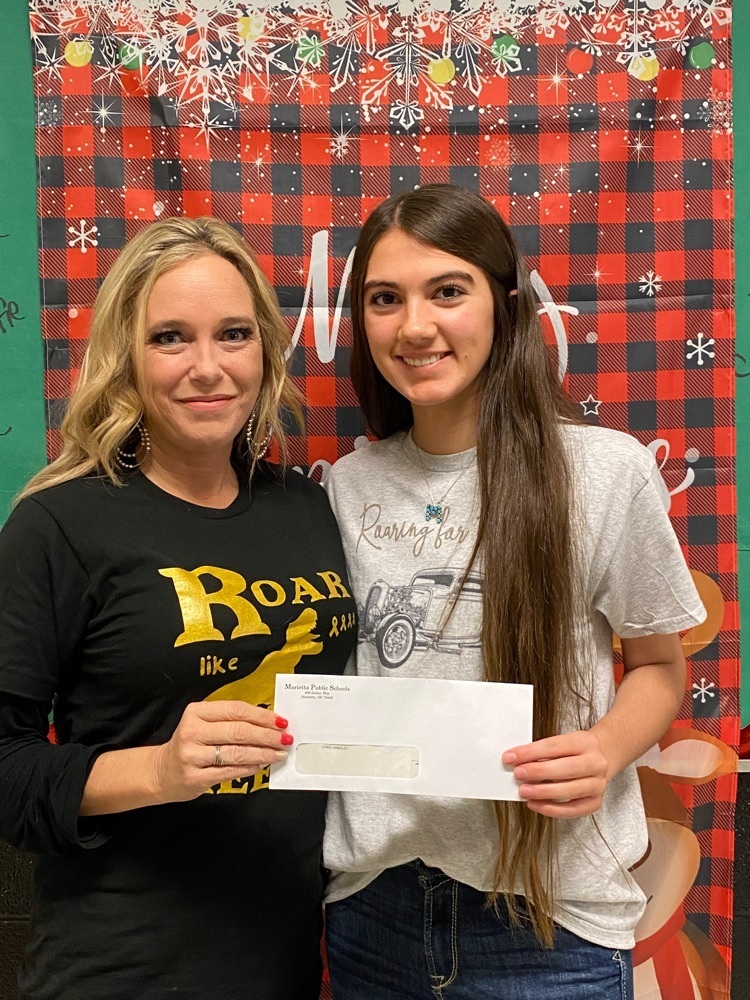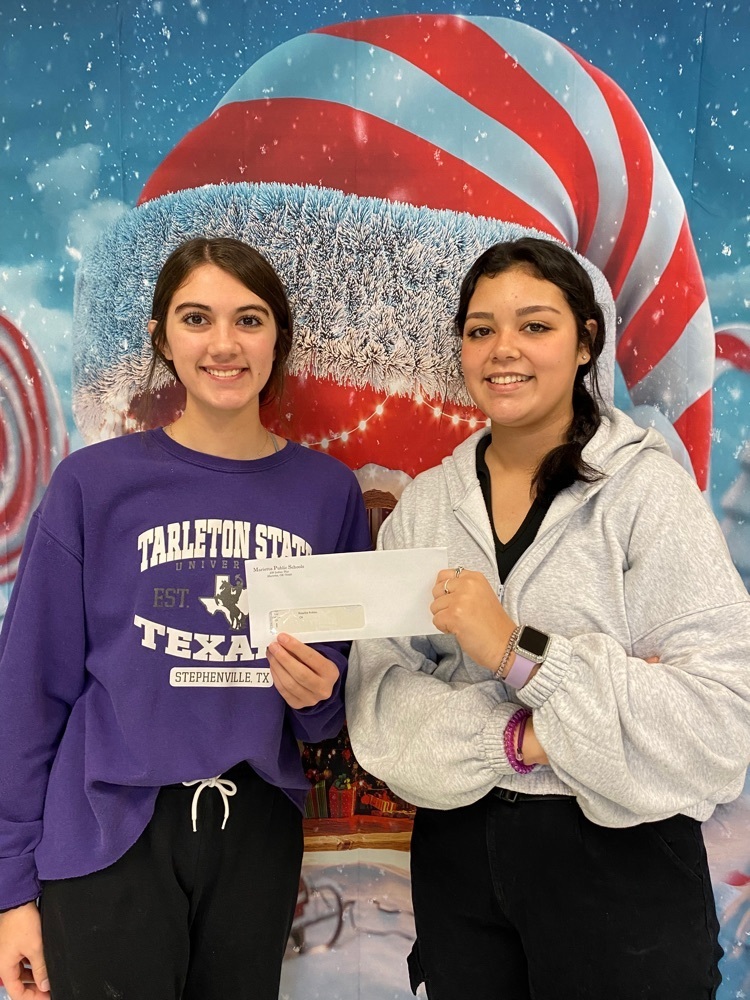 Marietta High School's STAR teacher for December is Kelsi Kamesch, she is awesome!!!!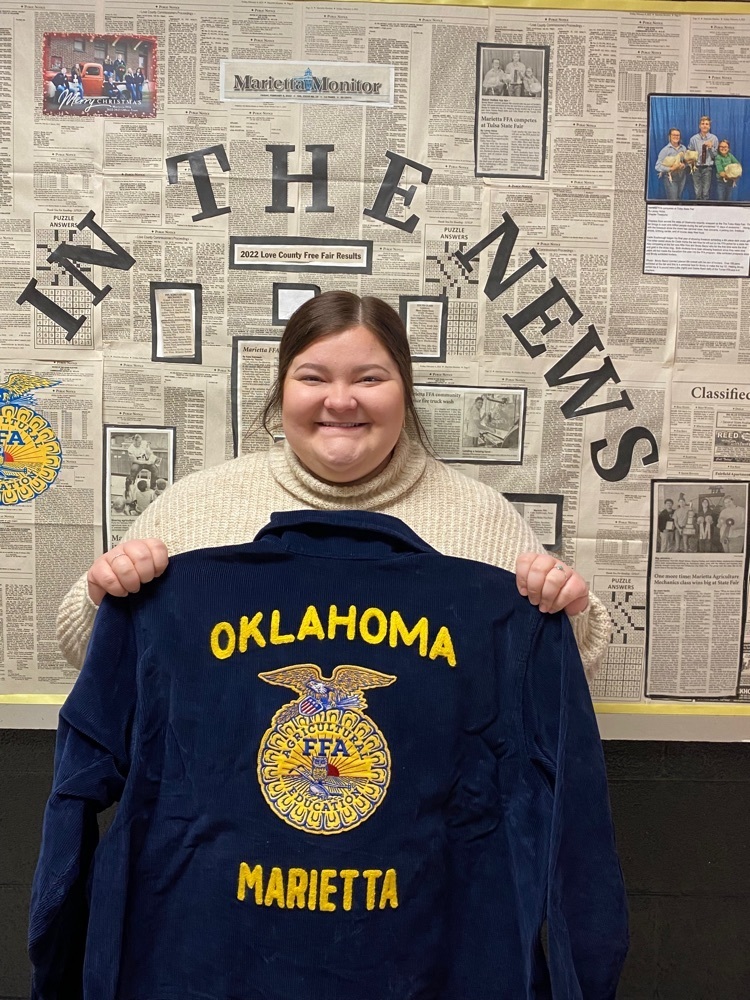 Marietta high school's students of the month for December are Tanasia Randal and Aldo Salazar. Congratulations!!!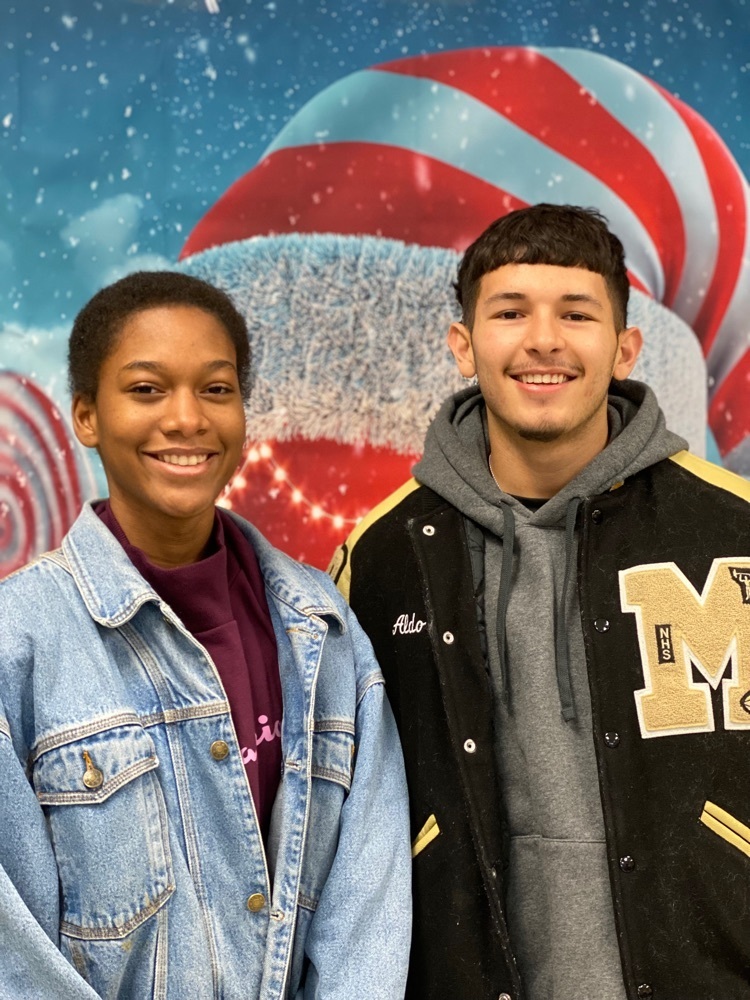 Marietta High School/middle school choir performed their Christmas program for the entire district today. Mrs Anderson has done an amazing job with all of her students. They will also be performing tonight at 7:00 pm in the auditorium, everyone is welcome to attend.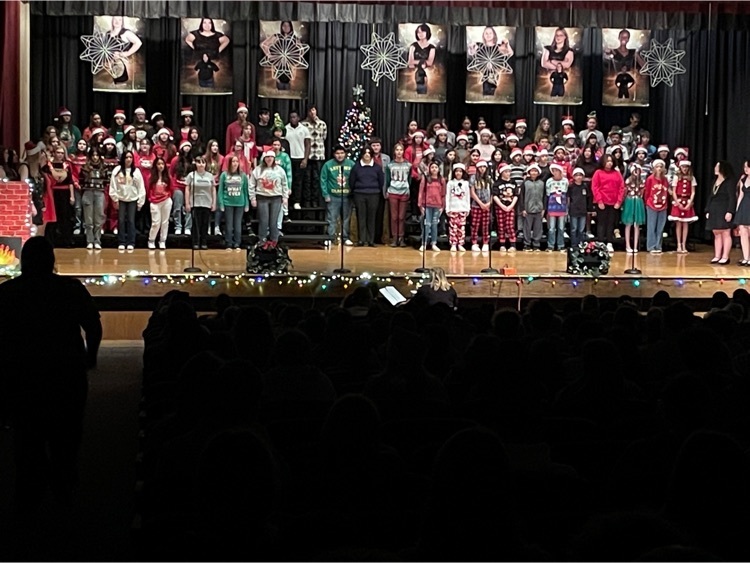 Marietta high school parents, in order to help out our school food pantry and the Love County food bank, we have asked each student to donate at least 3 canned/non-perishable food items. Students who bring the food items, and are not exempt, will be able to take all of their final exams on Monday, December 19, and not have to come to school on Tuesday.

Check out details about the upcoming Southern Tech Job Fair.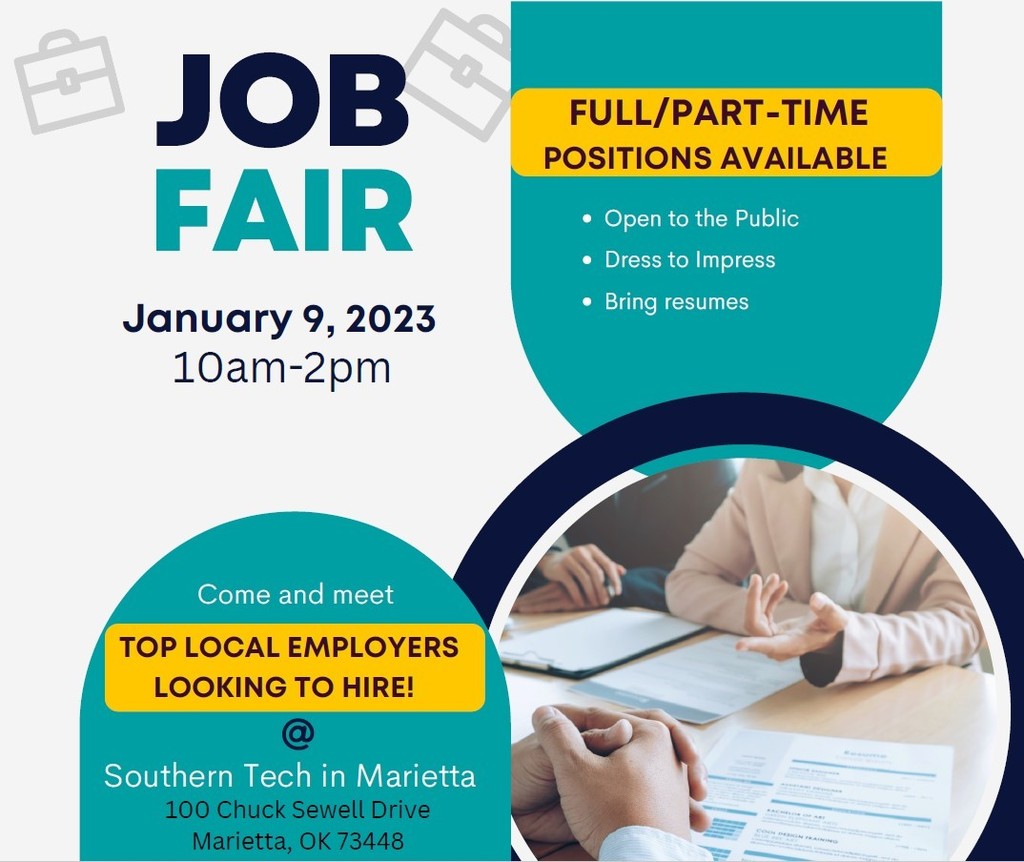 Marietta High School/Middle School students Ariel Motes, Miranda Ducharme, Izabella Fernandez and Talon Gomez out doing a Little Christmas shopping for Marietta students.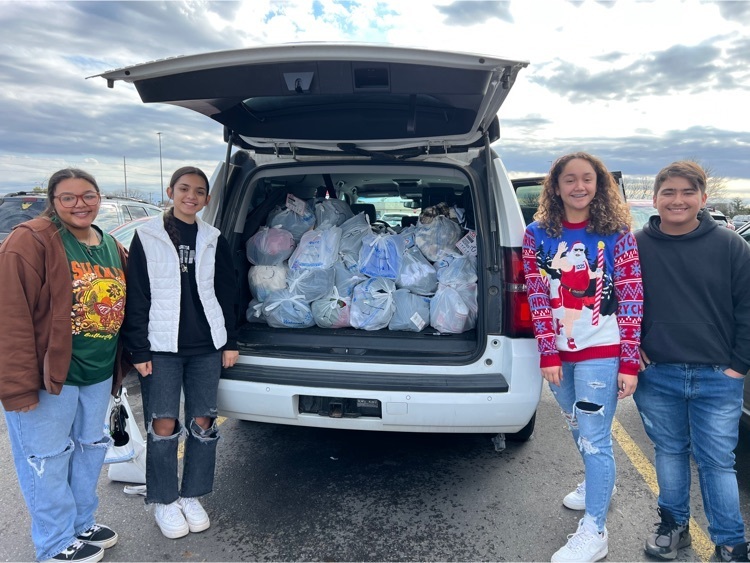 Marietta high school's November STAR educator of the month is Tory Douglas. Great job coach!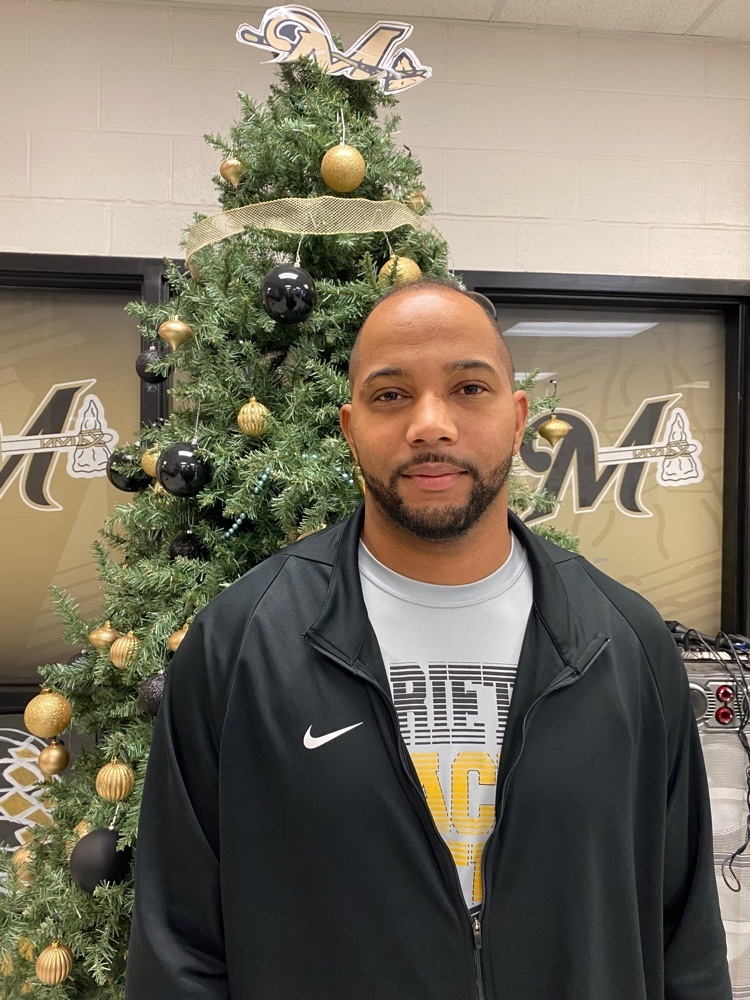 Marietta high school November students of the month are: Zippora Hill and Devyn Anderson. They each received a pair of air buds and a $5 Sonic card donated by Marietta Sonic. Congratulations!

Marietta high school art students did well in the Oklahoma Association Conservation Districts Poster Contest. The Theme was "Healthy Soil; Healthy Life" 1st Place winners at Local and Area level: Colours Starsick, Mary Kaitlin Harris, Haylen Lowery. These student received a plaque and a $20 check. Their art work is still at the state level awaiting judgement. 3rd place local level were: Kora Humble, Annalise Vivyan, Abigail Carmona, Deisy Sandoval Hernandez, 2nd place Local Level was Zharik Ochoa Salazar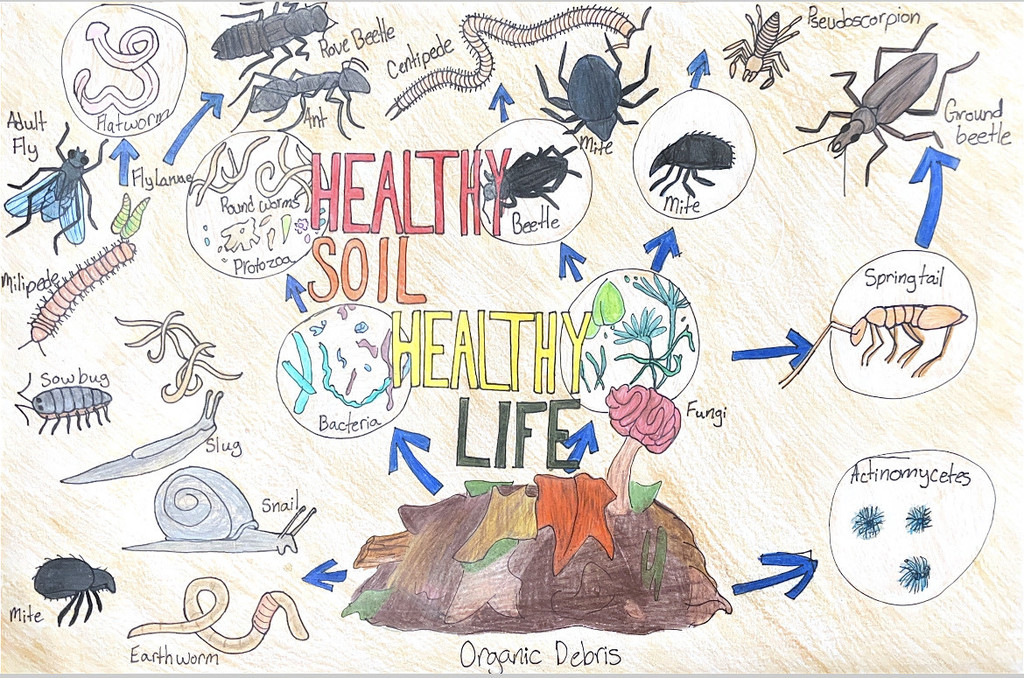 Congratulations to our Elementary November Students of the Month Seated on the floor: Mayte Serrano Hernandez, Kambri Galicia, Samara Cavener, Magali Meeks On the bench: Ivan Vega, Elaina Miller (not pictured: Josie Howell and Miyah Franklin) Standing: Sebastian Faberlle-Ortiz, Nolan Muniz, Austin Chea, and Allison Santibanez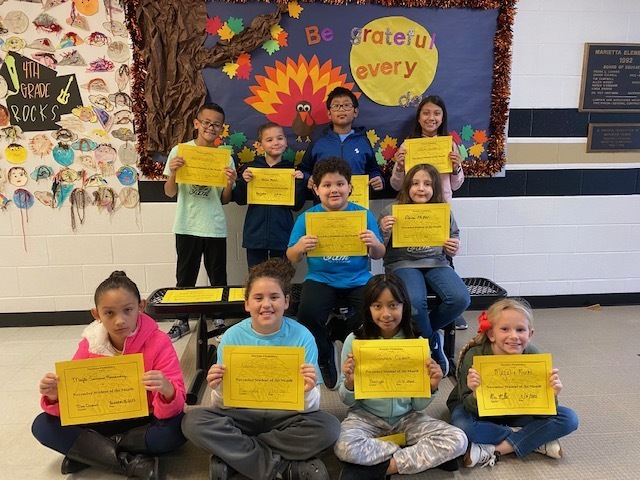 Tonight the MS and HS bands will be performing their Christmas concert at 7:00 in the Marietta Auditorium. We hope to see you there.
Congratulations to the November Students of the Month. 8th grade Kyle Austin, Allison Hice; 7th grade Ian Dehoyos, Katelynn Collett and 6th grade Noah Hearell and Shaleigh Howell.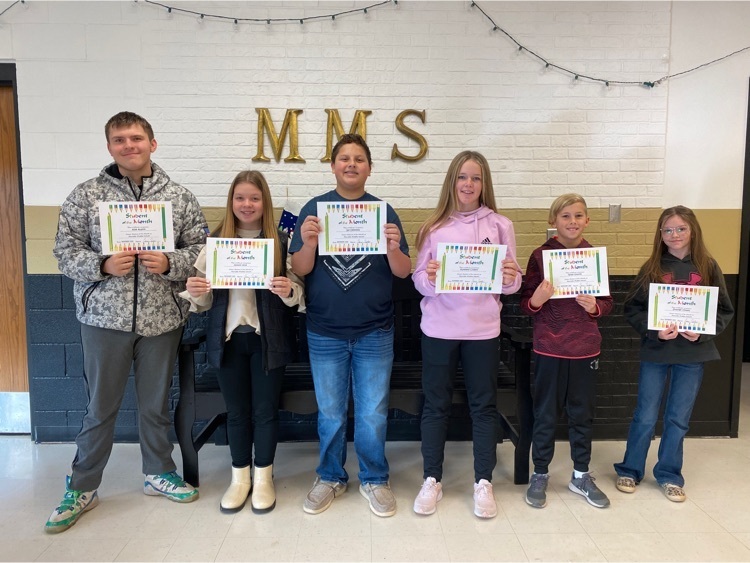 Our Primary School GEM for November is Mrs. Mathis! She teaches Pre-K and does an excellent job! Congratulations!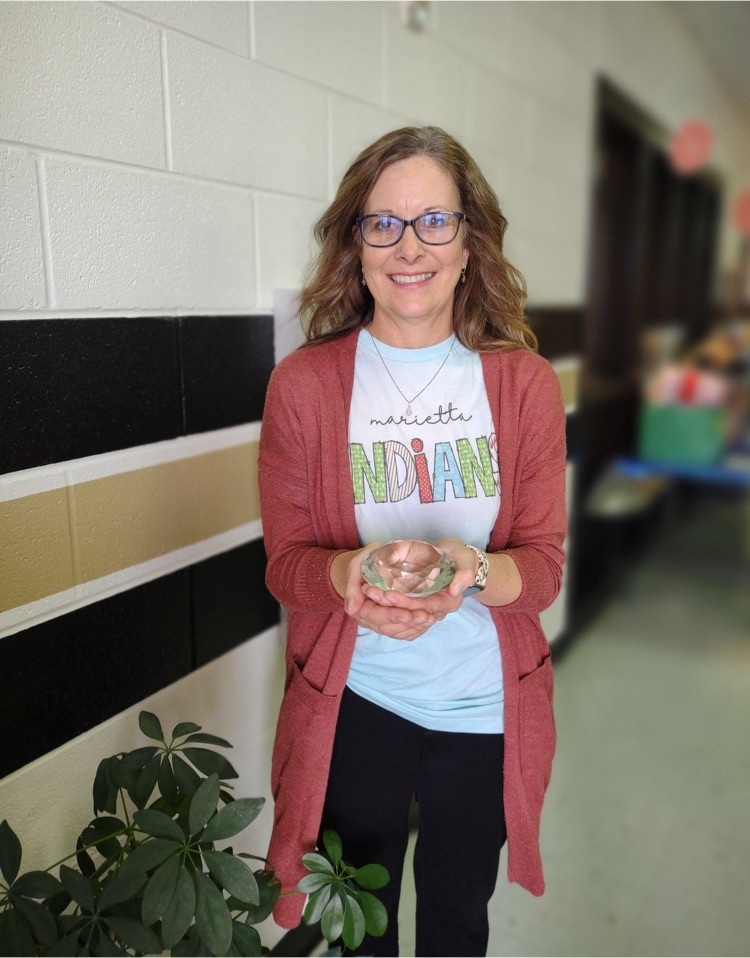 Congratulations to our Primary School November Students of the Month! Way to go!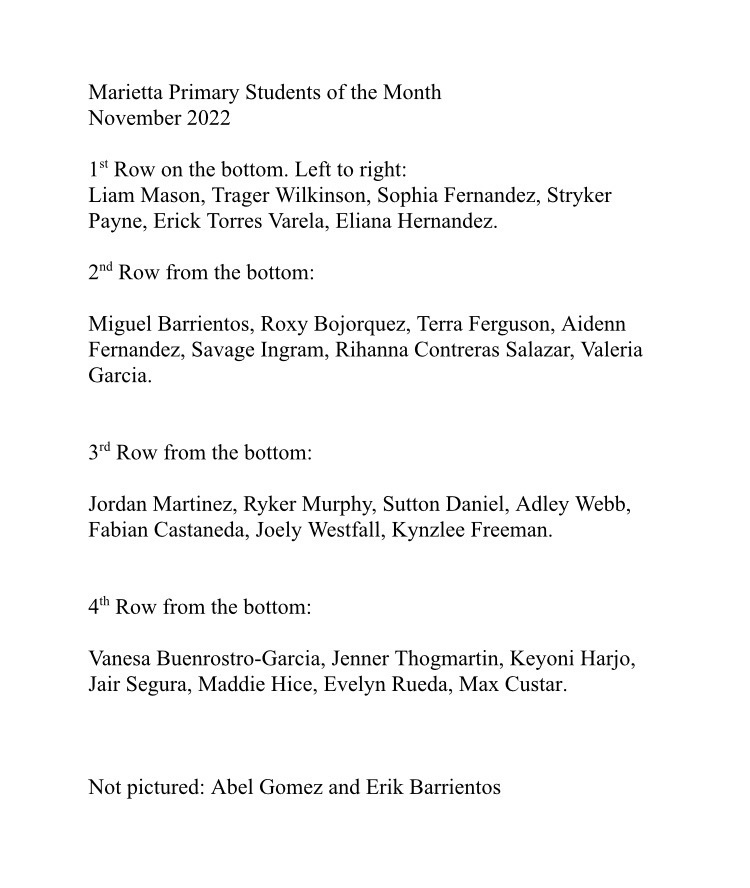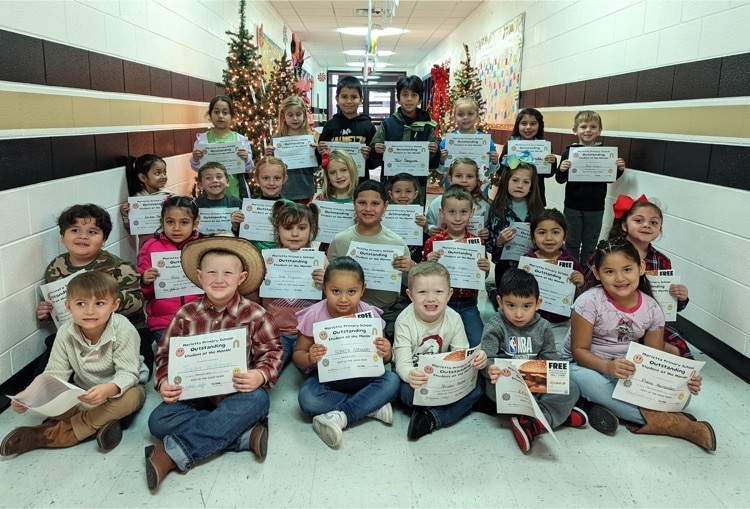 Don't miss 4th and 5th grade Christmas musical program scheduled for this evening at 6:30 p.m. in the Marietta Auditorium. We recommend parking in the lot located between the elementary and middle school. We look forward to seeing you!
Congratulations to Coach Jessie for being selected November Teacher of the Month by students. Coach Jessie teaches 6th and 7th History. Students said these things about Coach Jessie: He gives us a lot of life lessons; He tries his hardest when he teaches us and I have learned many things from his class; He is always nice to me and he cares about other students and he teaches very well and finally, he has been here for so long he is an original.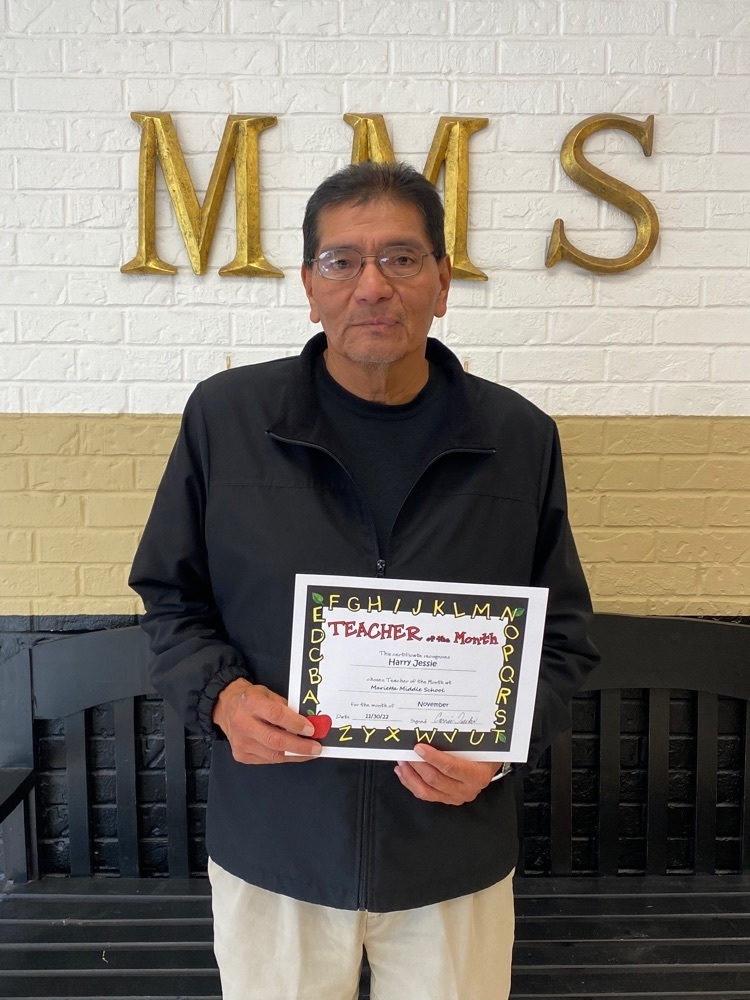 Marietta high school Student council finished up the Thanksgiving food drive for local families in need ! Thanks to Teens Make health Happen and Haley Fisher for getting donations from the community. Special thanks to Marietta Homeland, Kenneth Delashaw law office, Walmart of Ardmore, La Roca and REA for their generosity in providing an awesome thanksgiving meal to many Marietta students.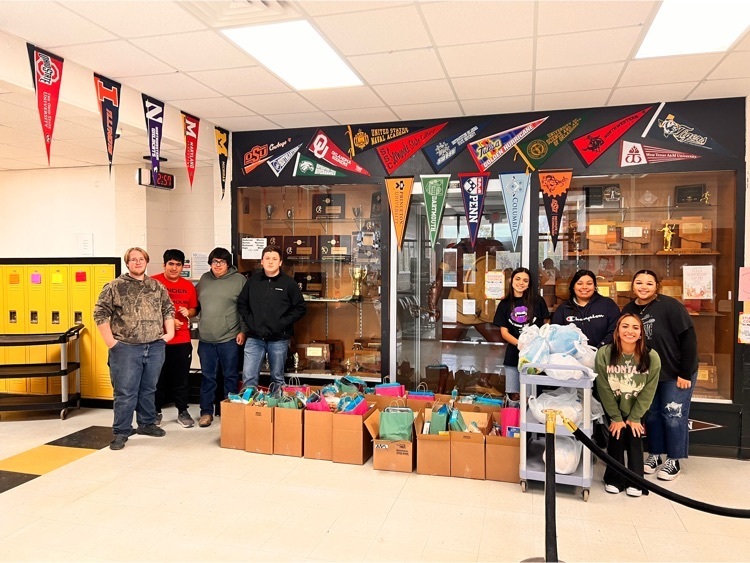 5th grade extended their learning of the story they read, "Balloons on Broadway" by creating a balloon animal and then having a quick parade.