Elementary students wrap up Kindness Month by wearing orange to show support to creating a more kind world.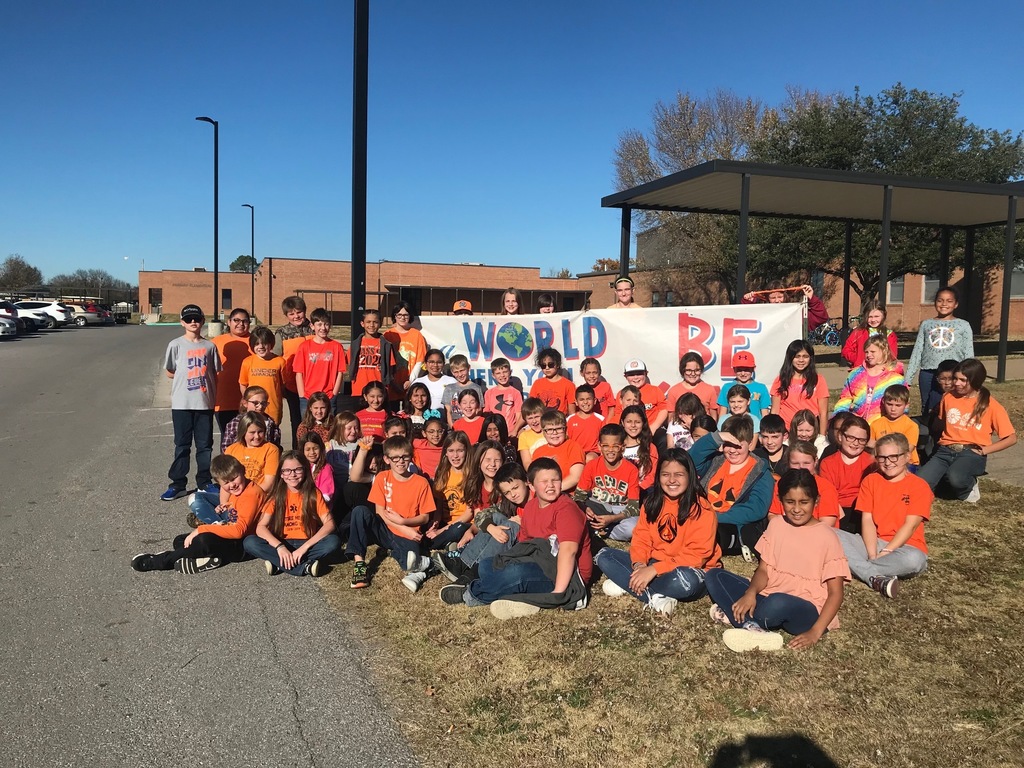 The Marietta FCCLA program would like to say a huge thank you to Dollar tree and Vanessa Wright for the donation of hygiene and other items.  We appreciate your generosity and thinking of our students!!!

Jenna Phipps is Marietta high school's STAR educator for November. Mrs Phipps is amazing!!!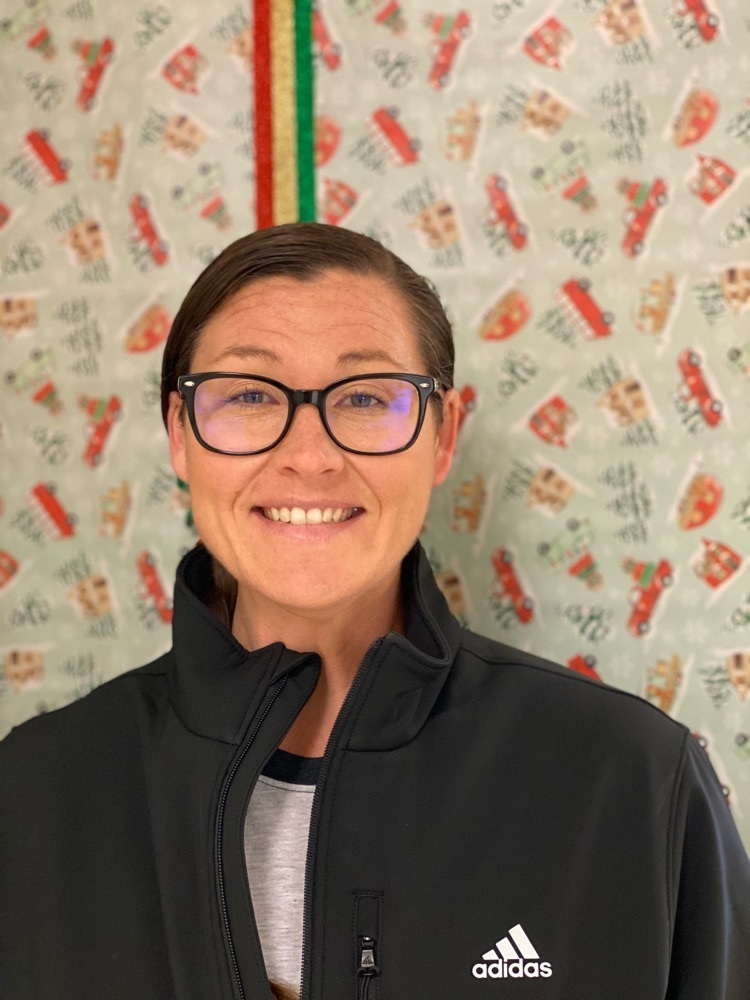 Congratulations to Samantha Cooper and Braxton Ferguson, they are Marietta High Schools November students of the month. Awesome job!!!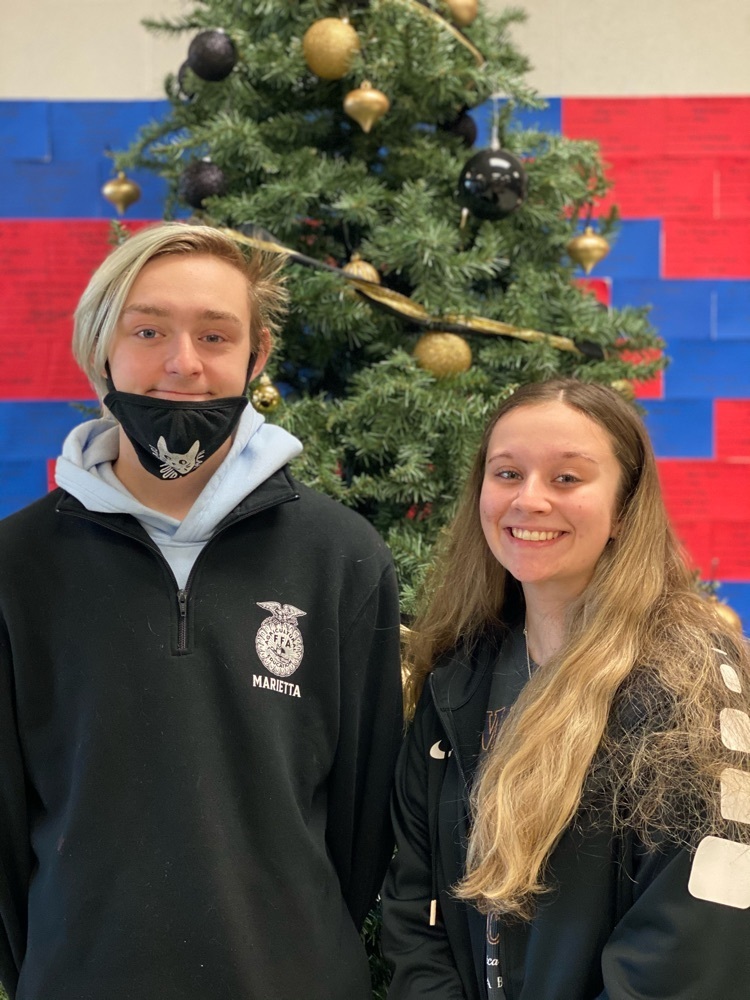 Primary students will have Santa pictures this Friday, December 3rd. Order forms will be sent home with students. Pictures will only be taken for students that return with a completed order form.
Mrs. Dobbins 7th grade science class learning about rising sea levels due to climate change.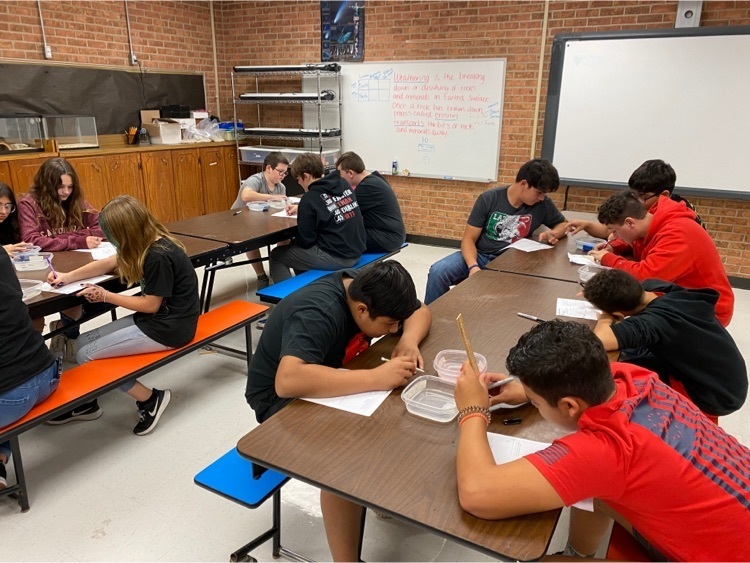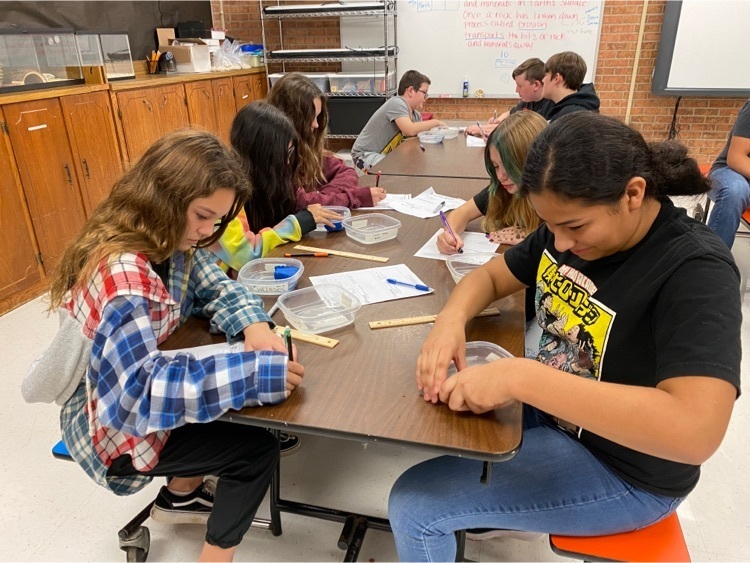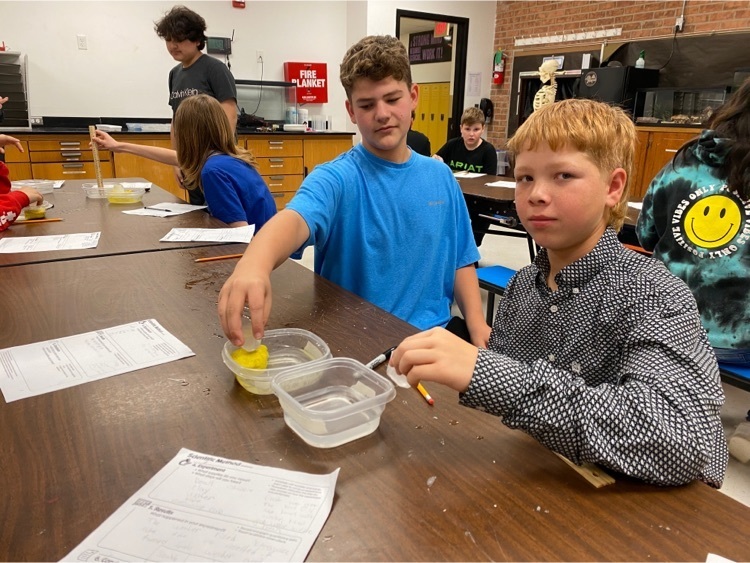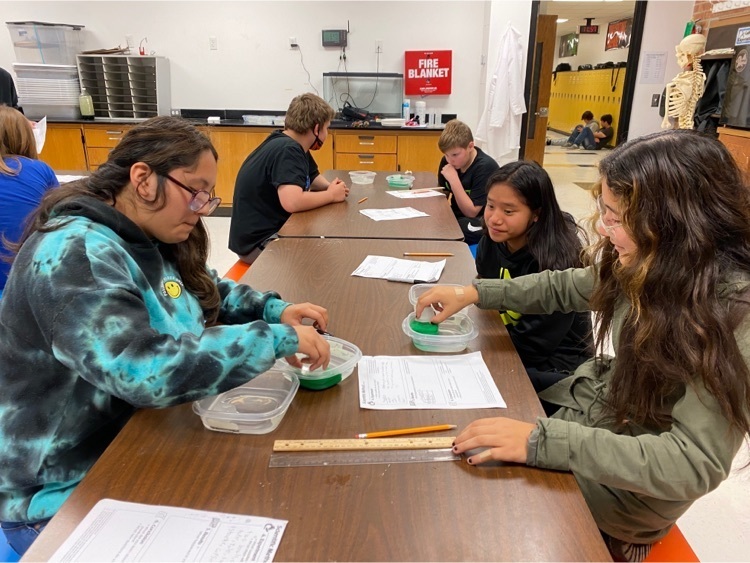 Congratulations to Marietta Elementary November Student of the Month: Seated bottom row: Avah Diaz, Ridge Presley, Kiera Motley, Jagger Ingram, Hattie Bell Seated second row: Diego Olguin, Adryanna Douglas, Allison Santibanez, Dayana Garcia Standing back row: Gisselle Loera, Ashbye Barger, Autumn Trevino and not pictured, Keegan Roach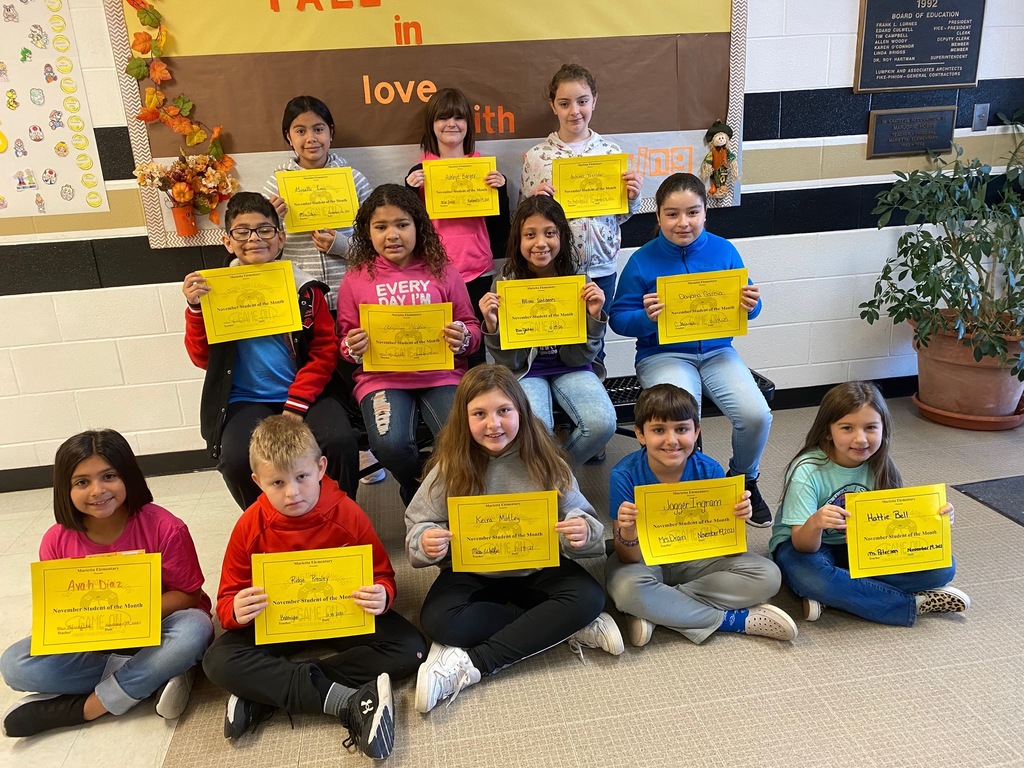 Elementary celebrates Ohana Day by wearing Hawaiian. Kindness month will wrap up this Friday. Kids have had activities to participate in all month long encouraging kindness.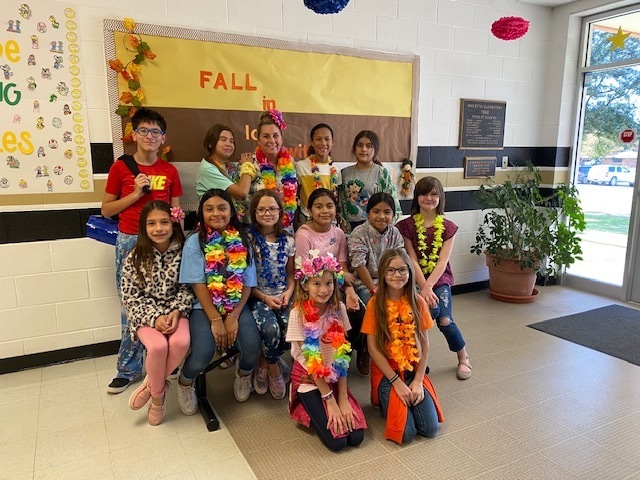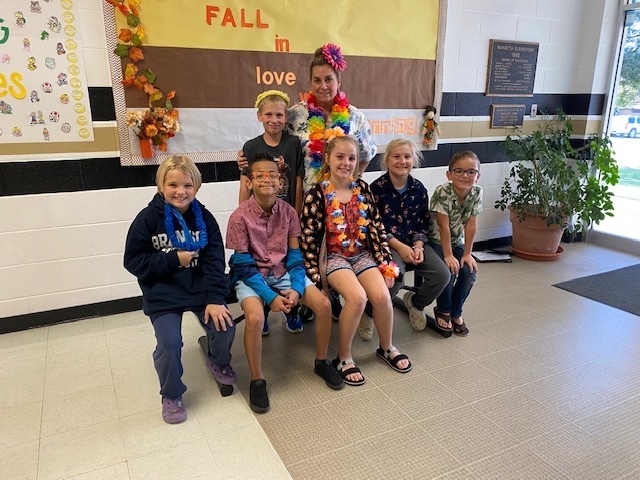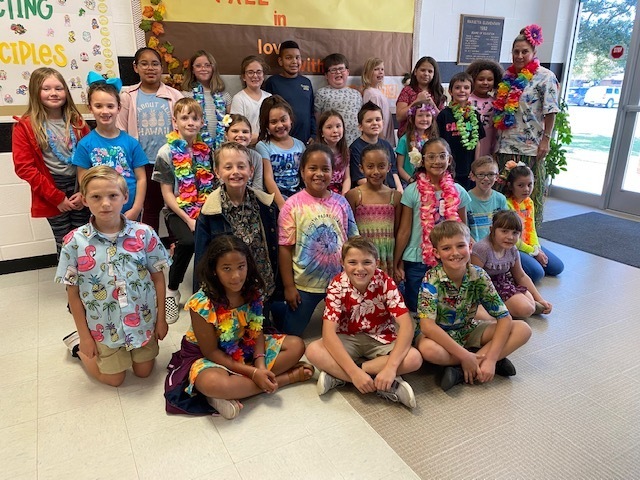 Marietta 4-H members Emily Faulkenberry, Taryn Blankenship, Claribel Castaneda, Hattie Bell and Bella Faulkenberry competed in the Love County 4-H character contest.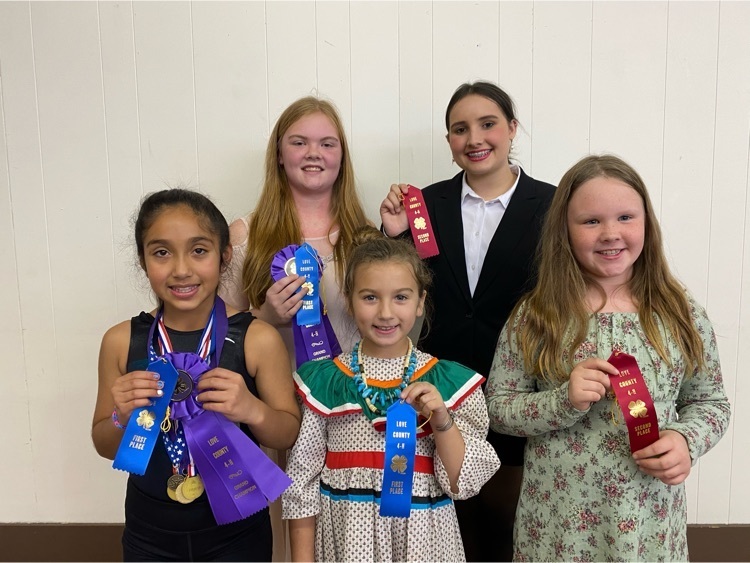 The Middle School basketball games versus Kingston Monday has been changed. The girls will play at home and the boys at Kingston. Games start at 4:00, 6th grade through 8th grade only!!
Primary School Students say Thank You to all of our Veterans! Happy Veterans Day!! 🇺🇸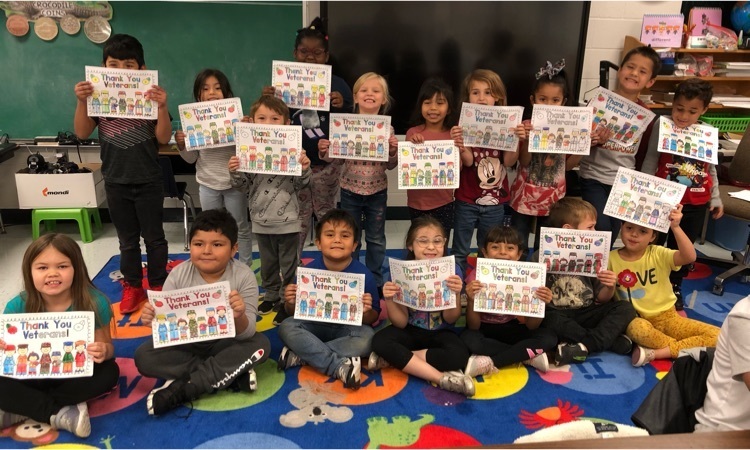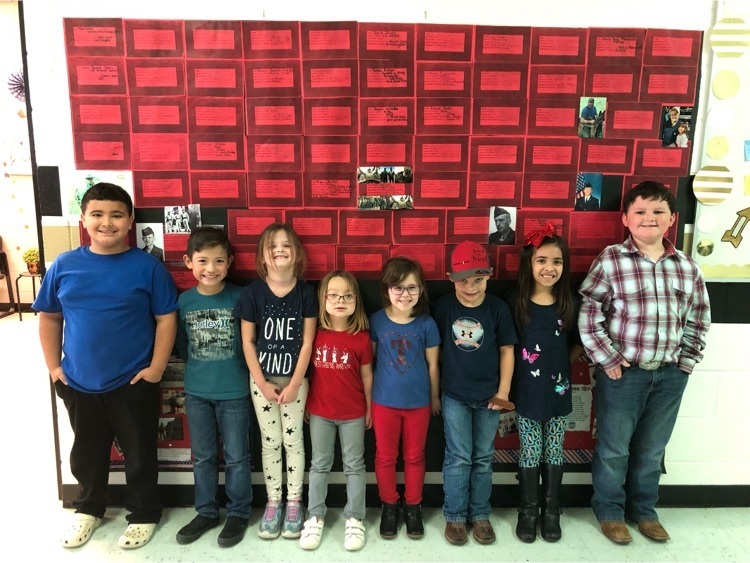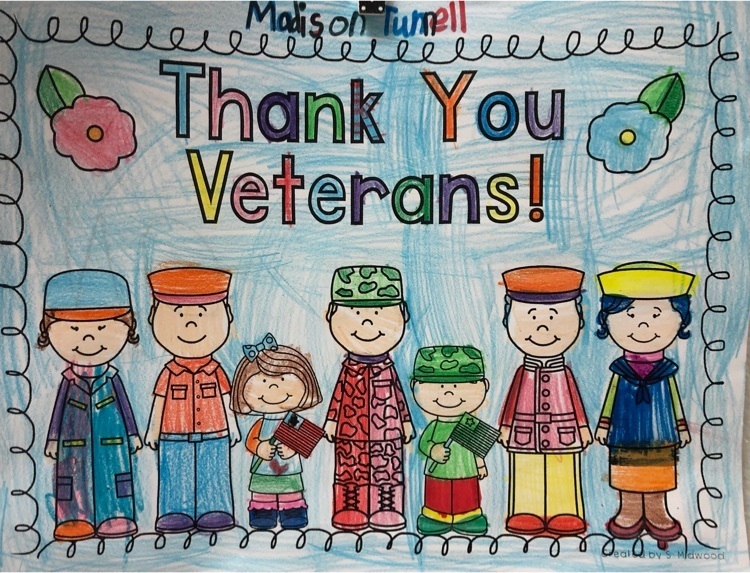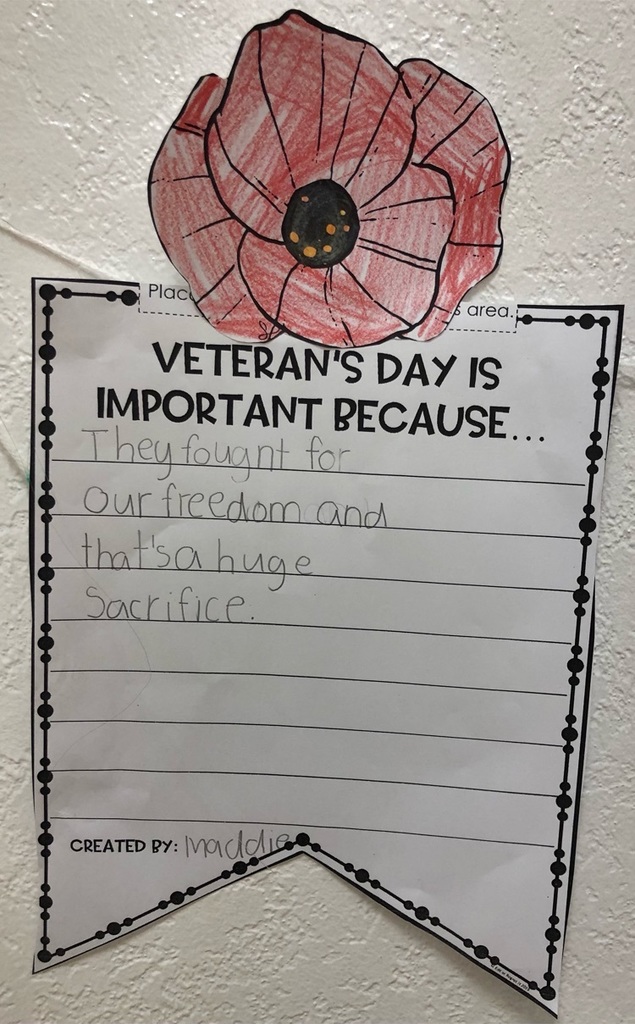 Thank you Veterans for your service
Thank you to our Veterans in attendance today. We appreciate you and your service.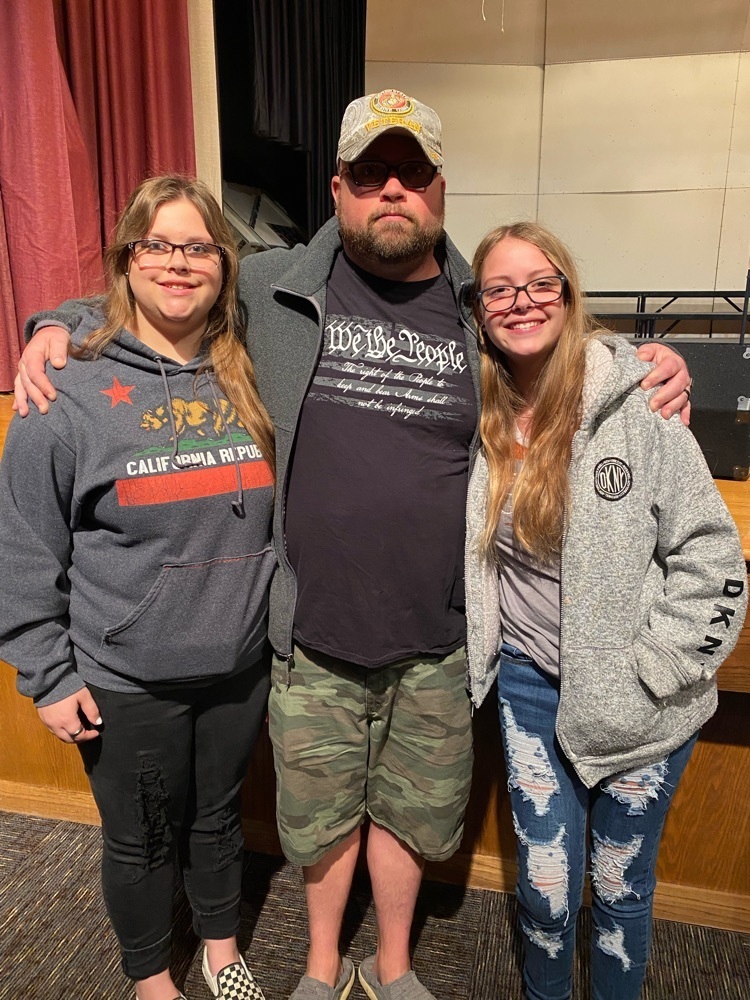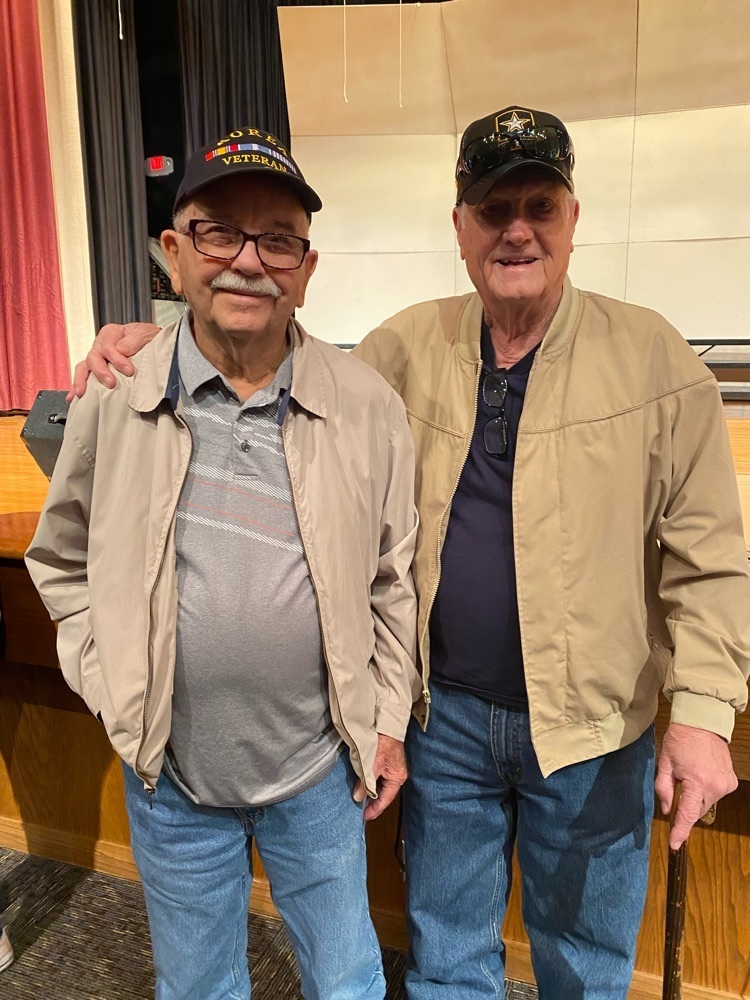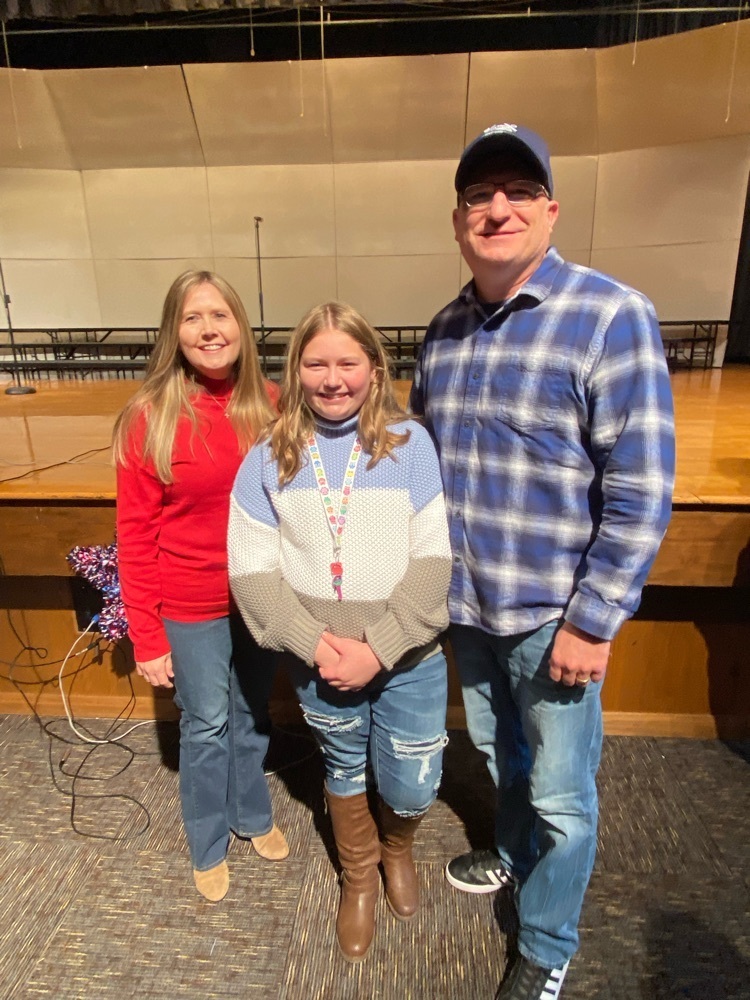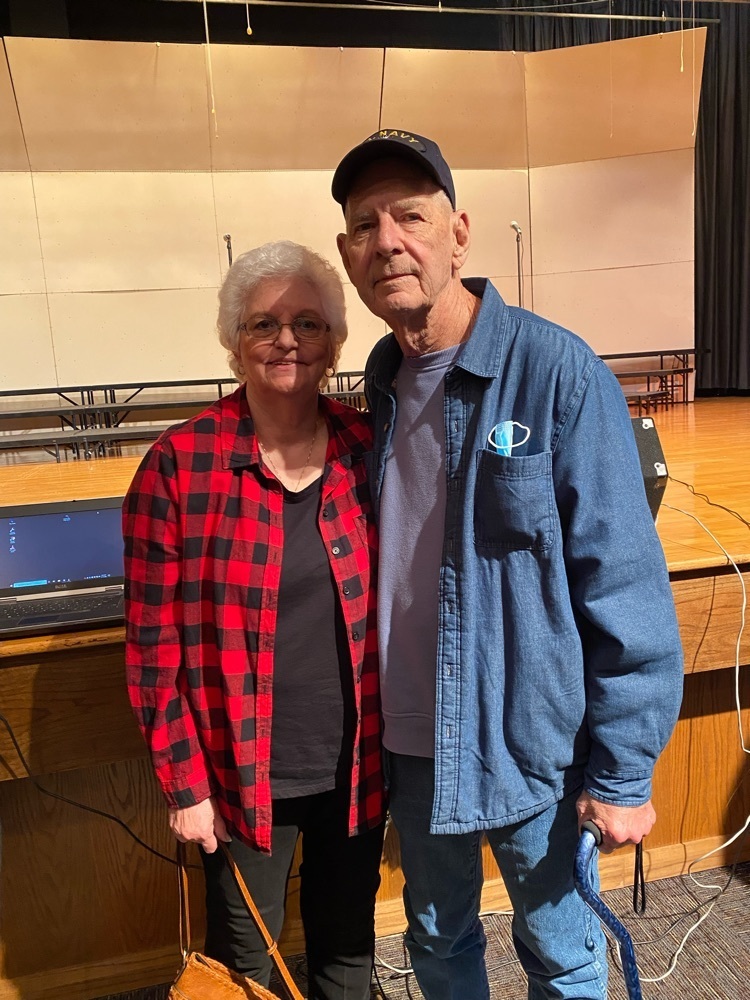 Thank you to our Veterans in attendance today at our assembly and to Veterans who could not be present, thank you for your service. We were honored to have you there.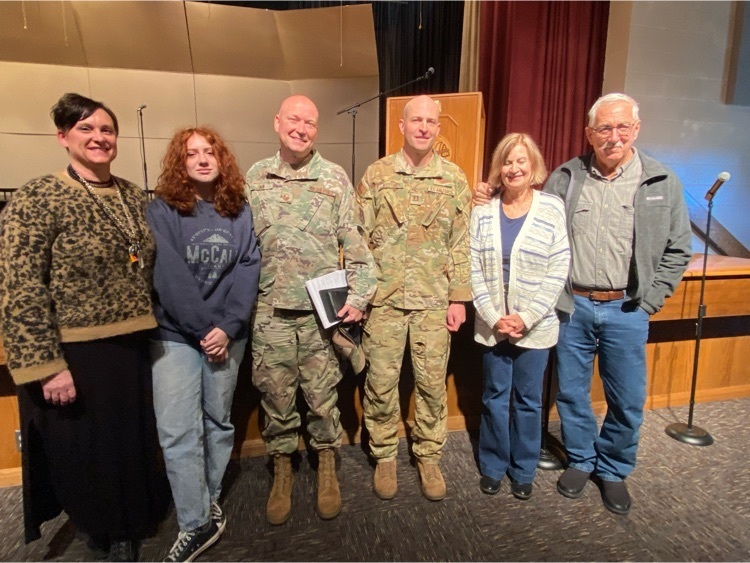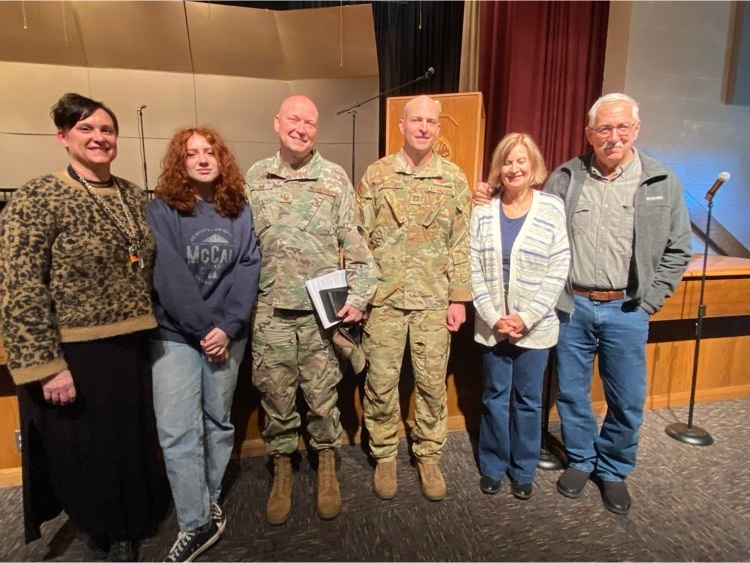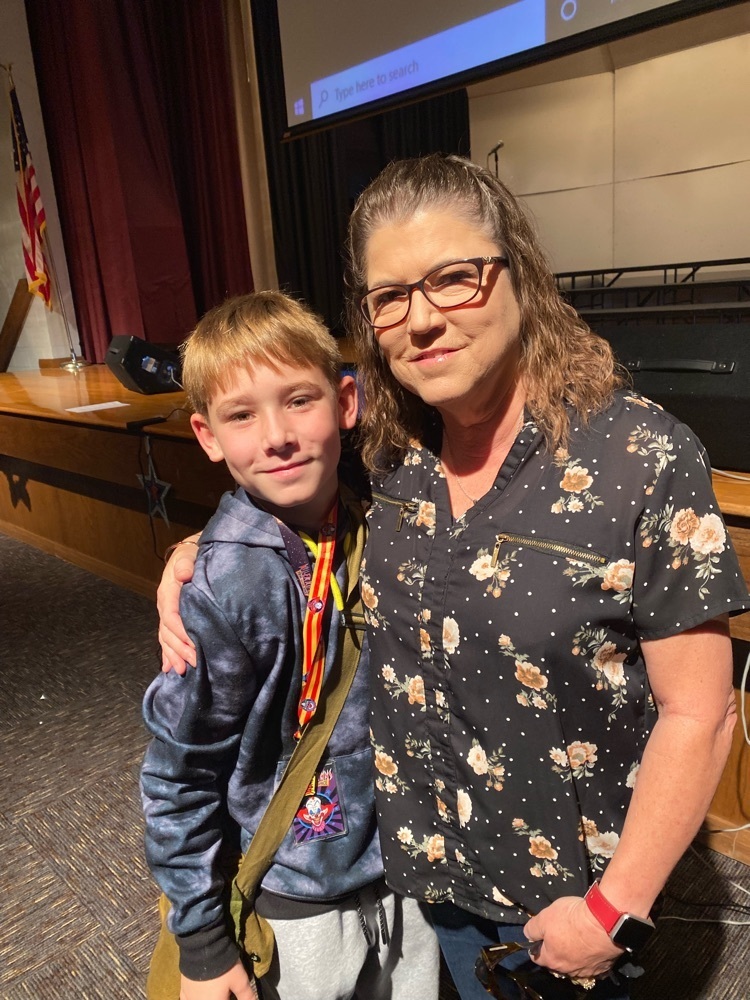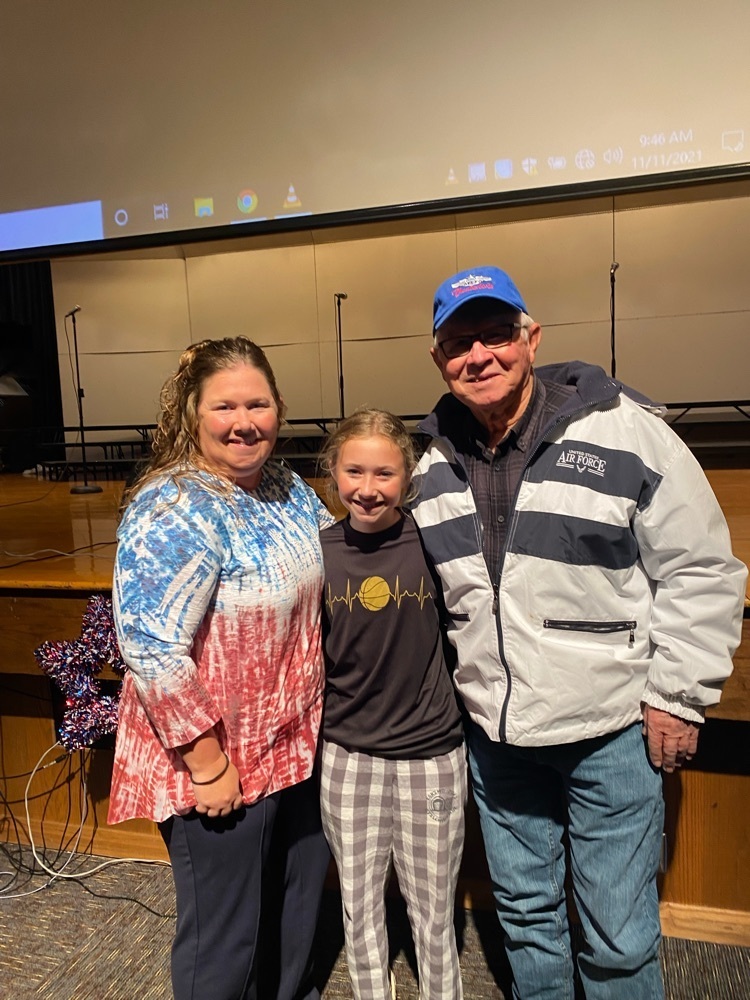 In hour of Veterans Day we had someMarietta high school had some students write a few lines about how much they appreciate our nation's veterans. Thank you for your bravery, your sacrifice, and your hard work. Thank you for the time that you spend away from your family to defend our country. I appreciate your dedication and long hours you take to protect our nation. -Abygail Barrientos Thank you for your service. I appreciate you so much. I'm so grateful that you put your time and your life out on the line to protect everyone else back at home. It means everything to have the freedom we do today because of all the guys and girls out there serving for us. Again thank you so much💗 -Alexis Spears Thank you to all of our veterans for all of their sacrifices for all of us.


Congratulations to the following 8th grade Art students who placed in the Love County Conservation District Poster Contest. Jameson Muller, 3rd, Emily McQueen, 2nd place and Jayci Waldrop, 2nd place.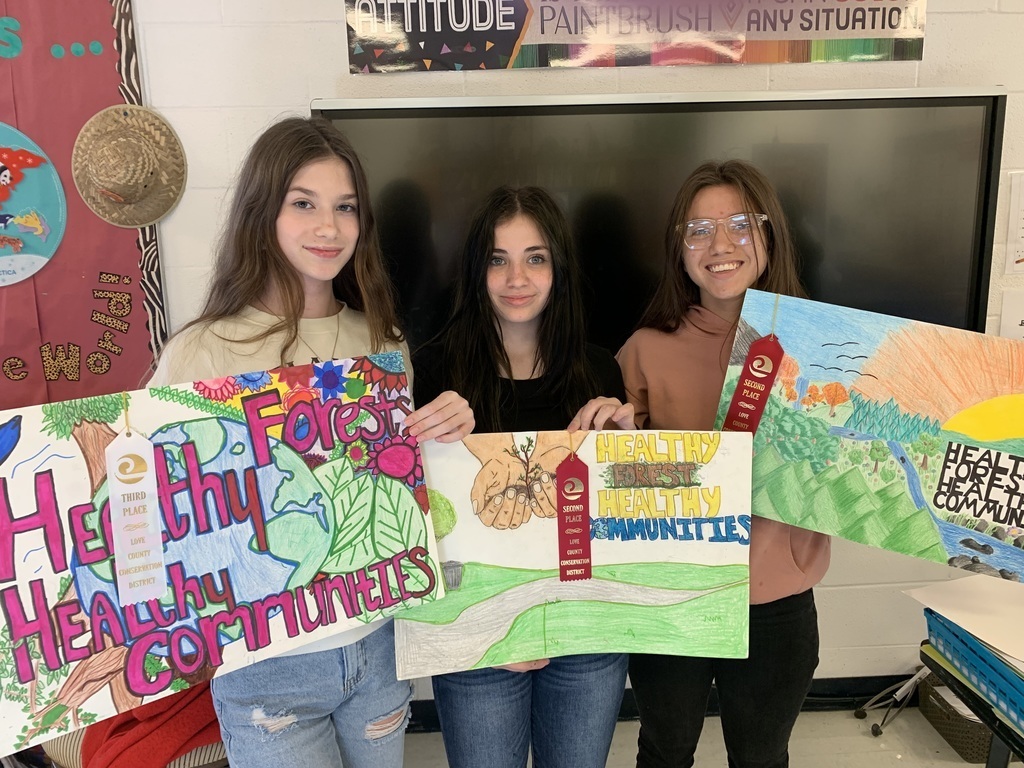 Congratulations to three Elementary students, Shaleigh Howell, 1st place, Tatum Choate, 2nd place and Betsey Miller, 3rd place in the Conservation District Poster Contest.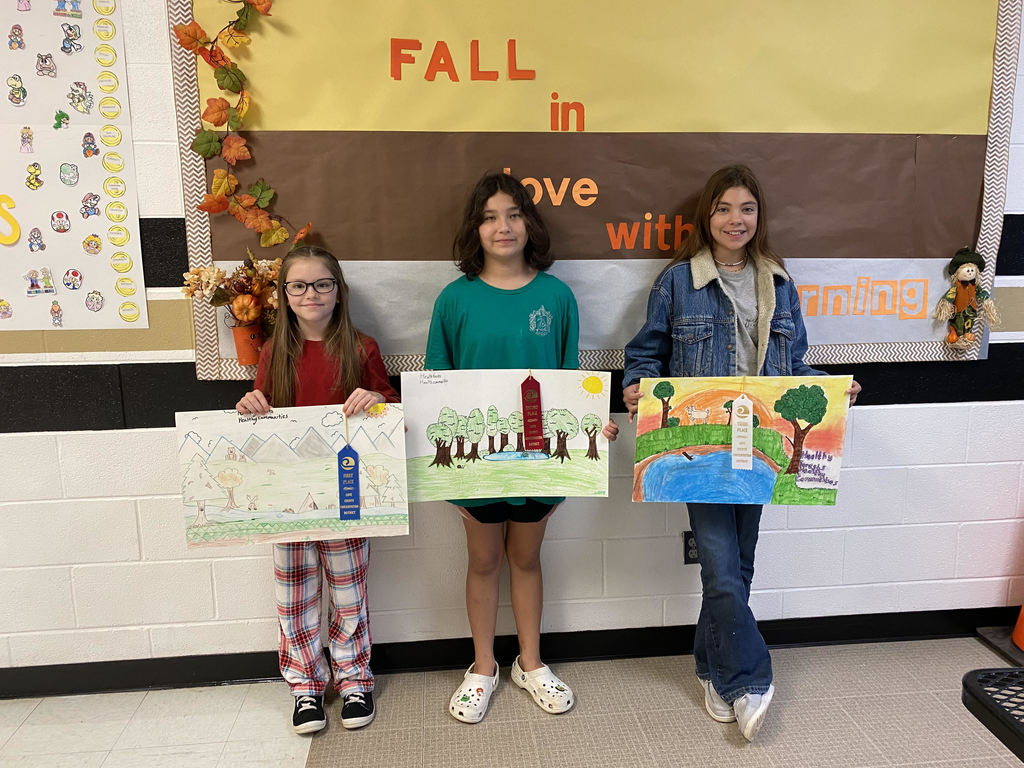 Please Announce/post to FB/congratulate the following winners of the Love County Conservation Poster Contest: The Theme was "Healthy Forests, Healthy Communities." 7-9 Division 1st Place Joley Heydon 2nd Place Olivia Rutledge 3rd Place Eva Bucher 10-12 Division 1st Place Sophia Tuttle 2nd Place Rian Gray 3rd Place Colours Starsick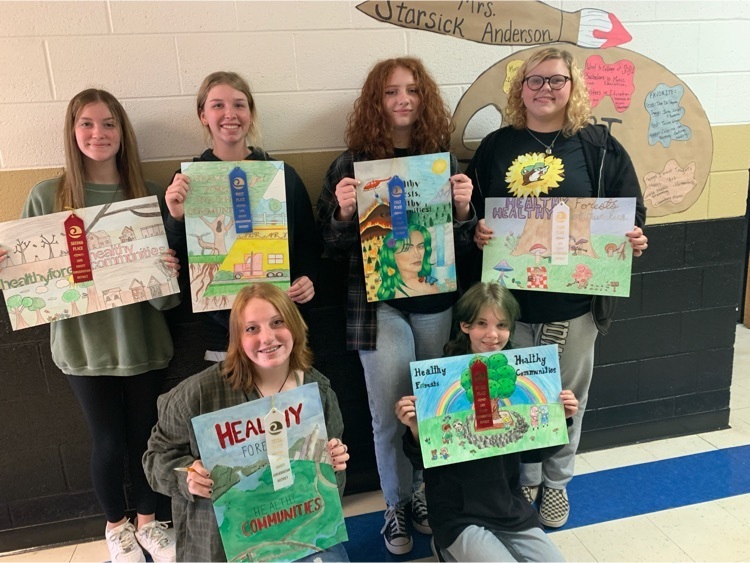 Congratulations to FCCLA members competing in District STAR Events in Sulphur today.  4th place in Creed Speaking Level 2 was Areial Motes, 2nd place in Cake Decorating Level 1 was Devyn Anderson.  Placing 2nd and advancing to regionals in Creed Speaking Level 1 Ryli Wilkinson and 1st place and advancing to regionals in Cake Decorating level 3 Marco Delacruz.