Pre-K had lots of fun doing some cool science experiments today!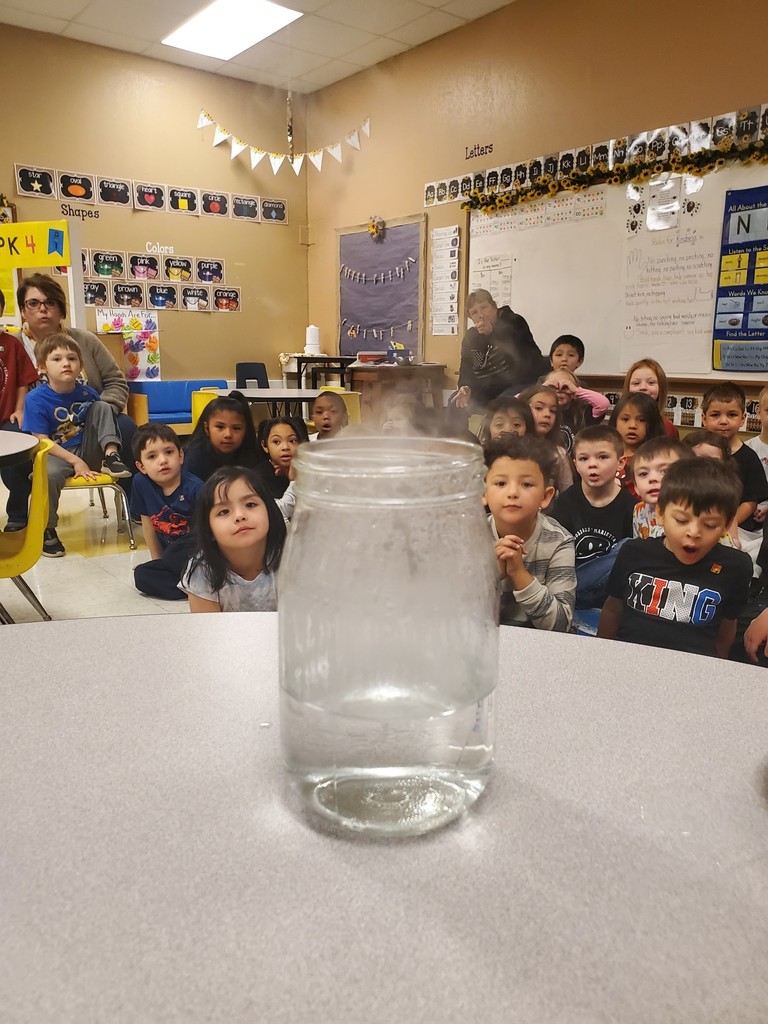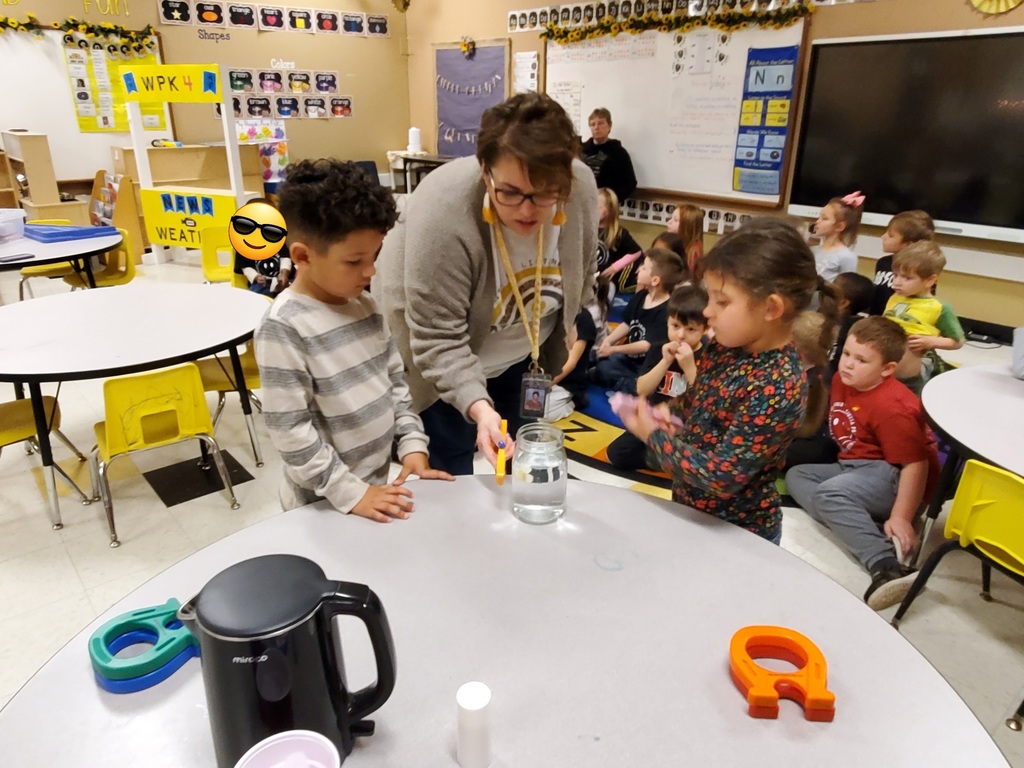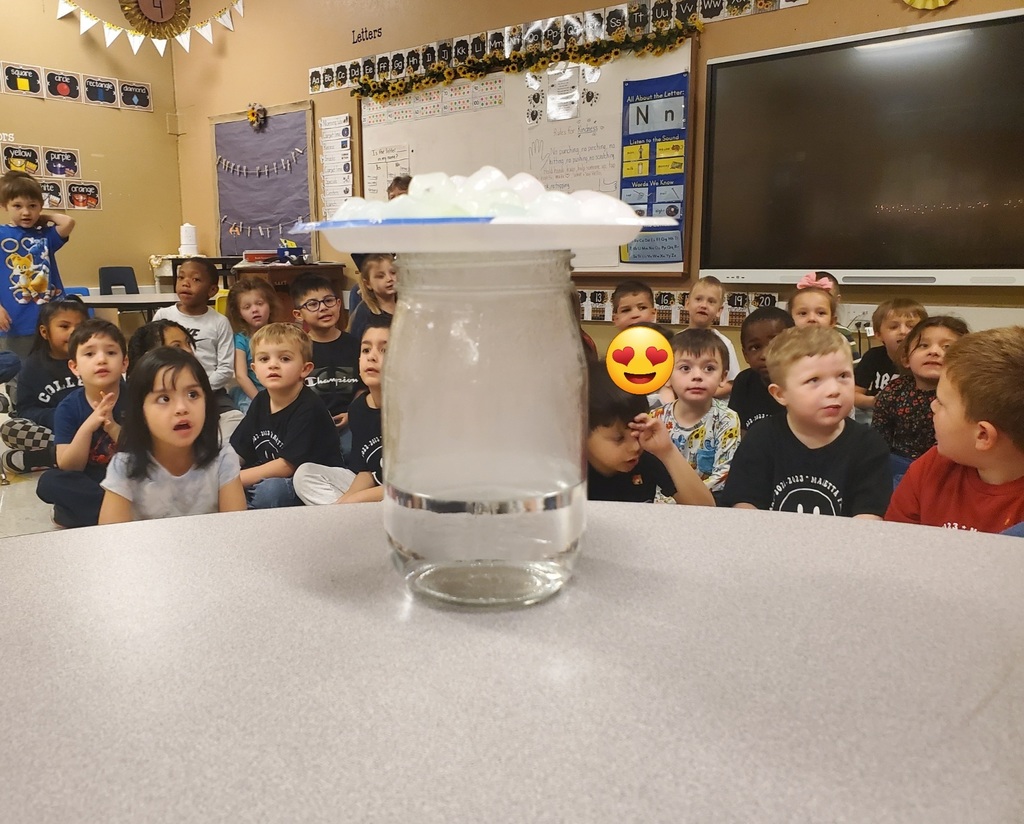 Last group of Middle School beginning band conductors.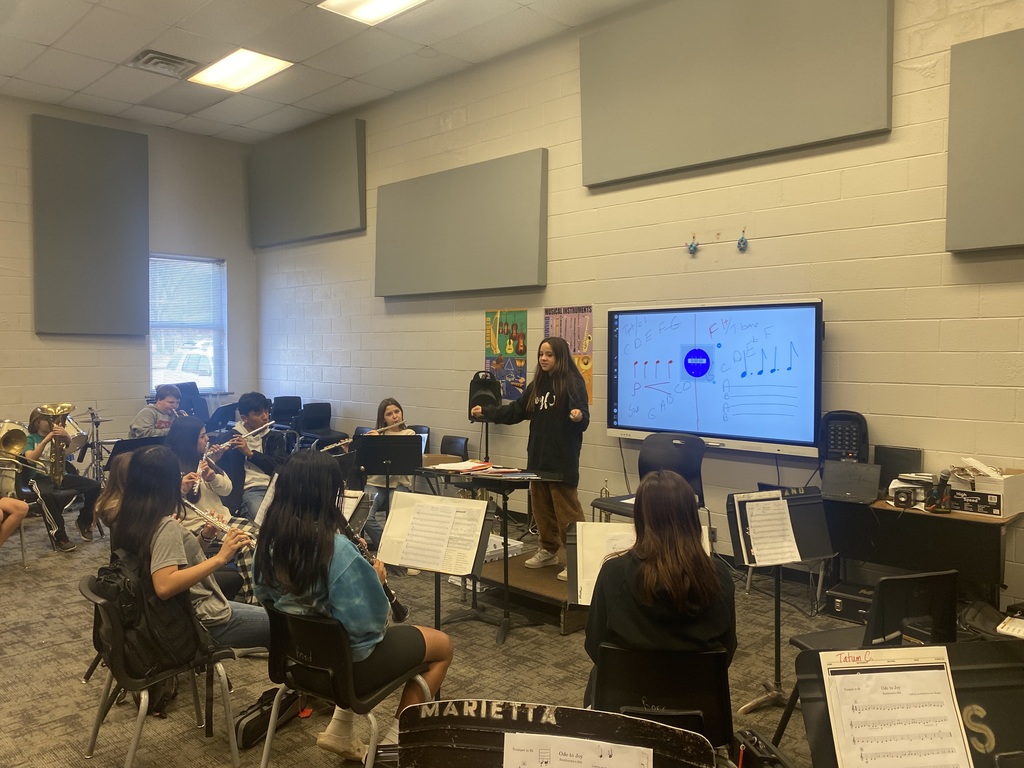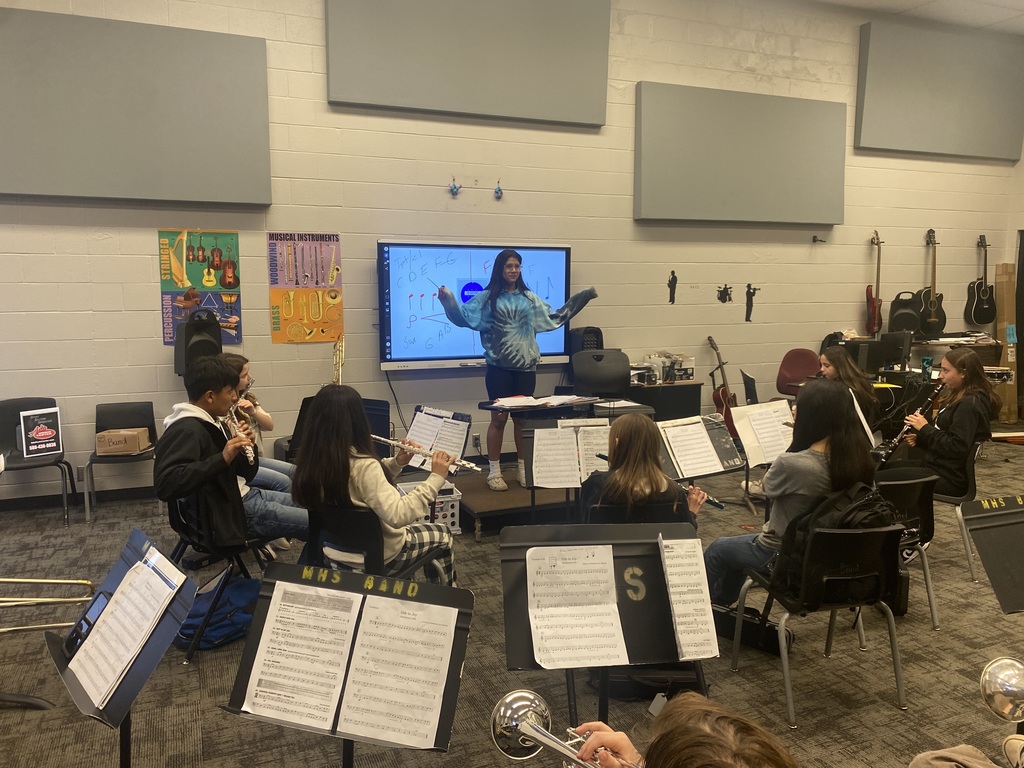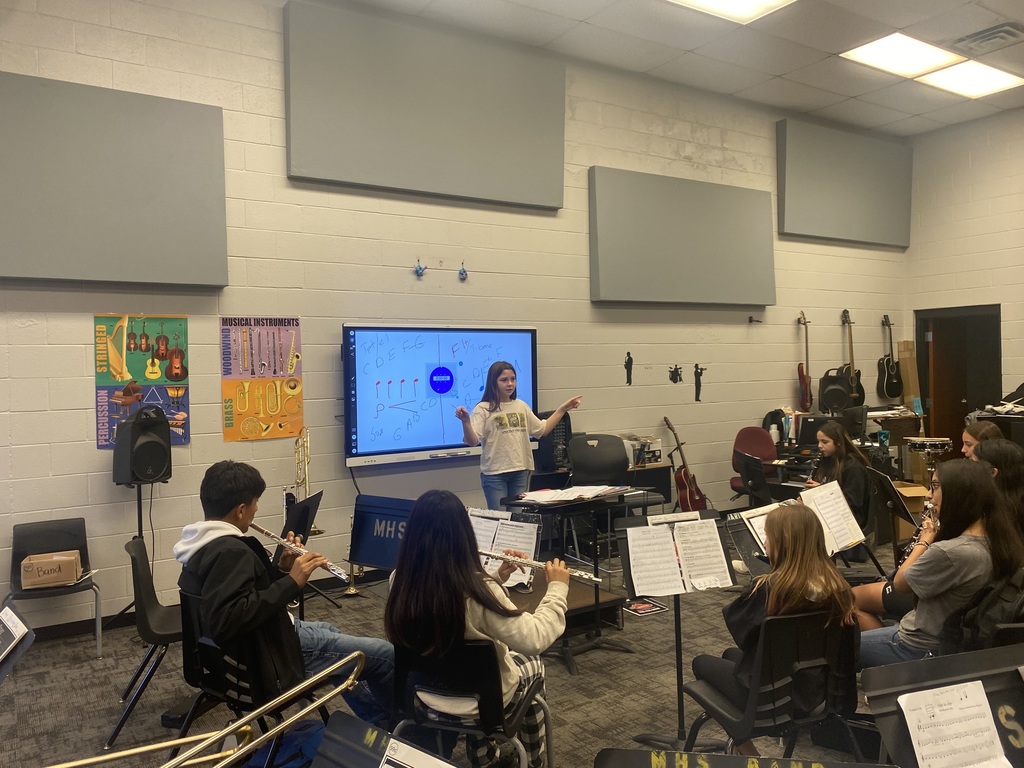 More pictures of Middle School beginning band students conducting class.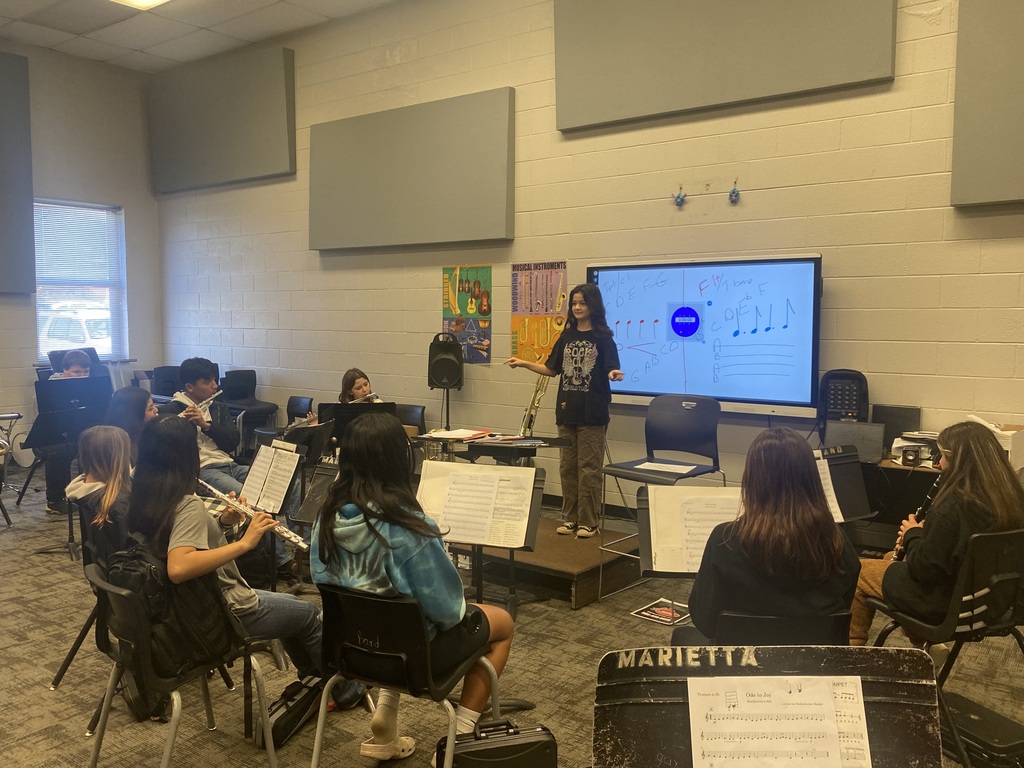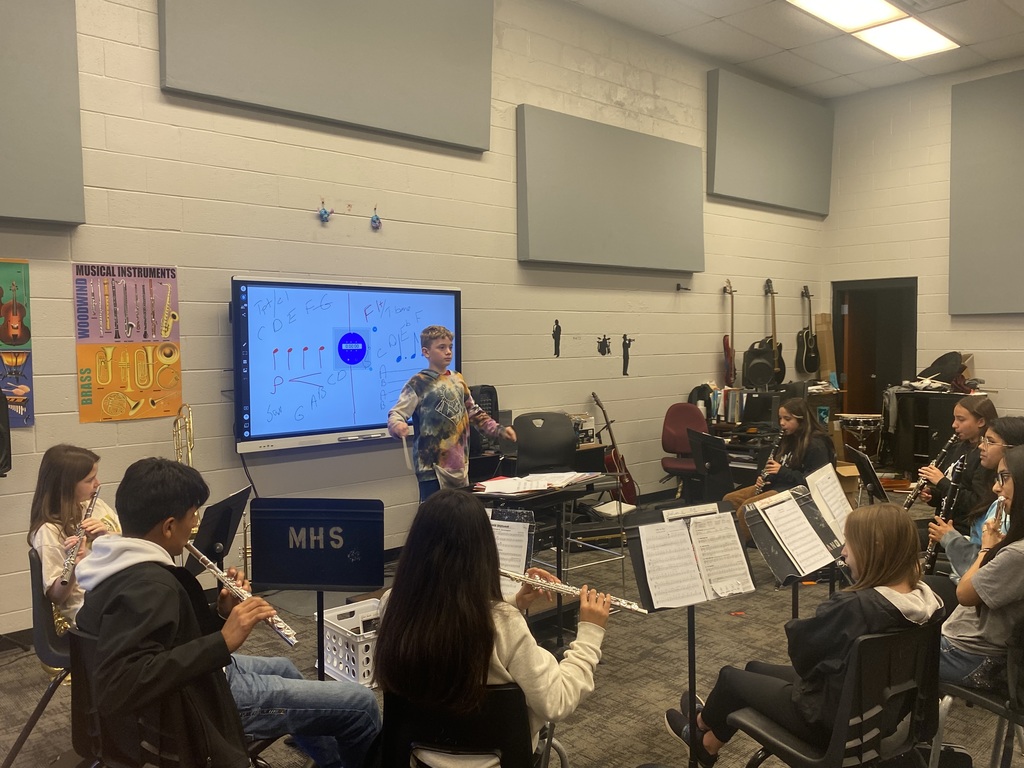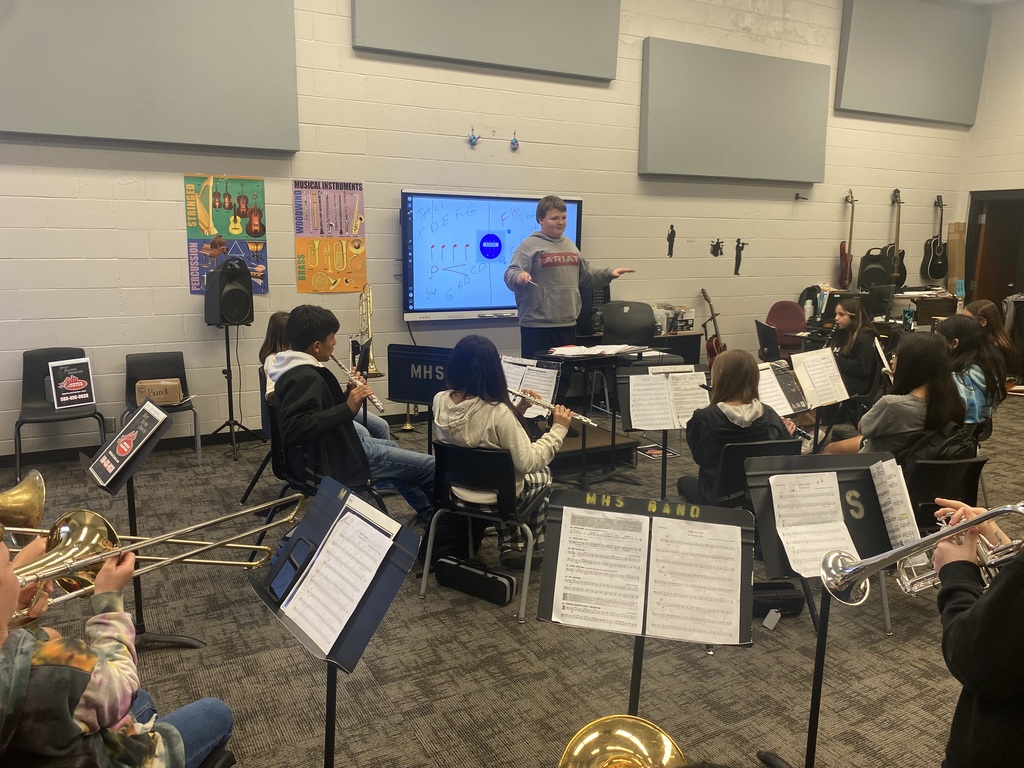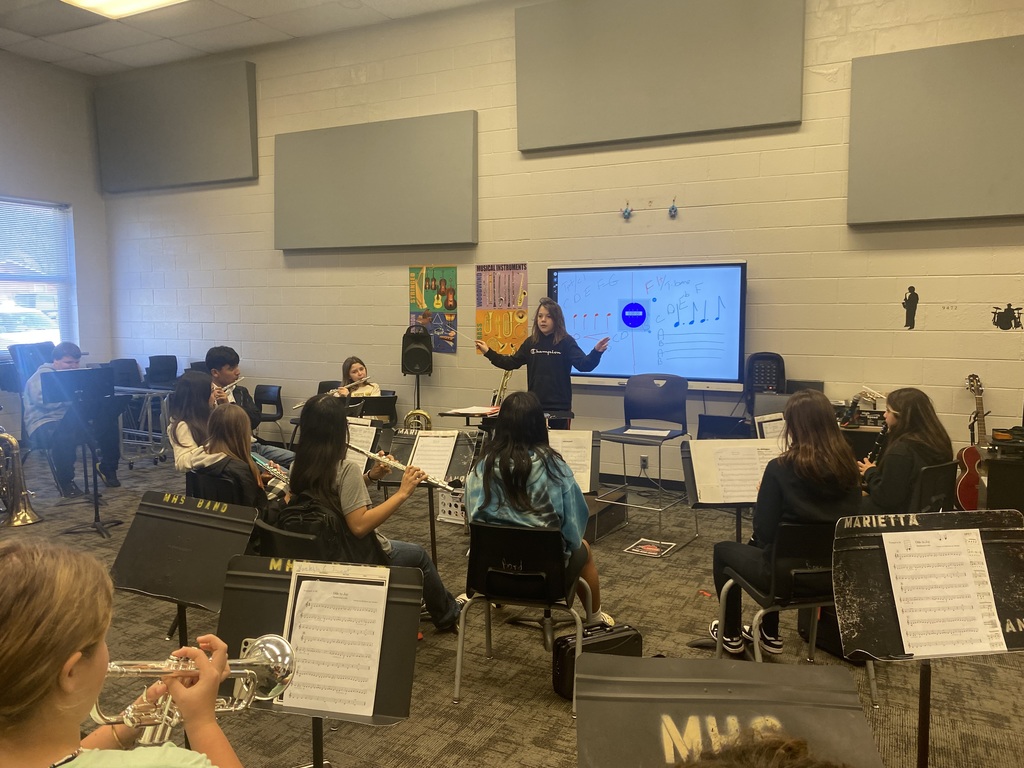 Middle School beginning band student's got to conduct class today as they continue to work on rhythm, beat placement and podium etiquette.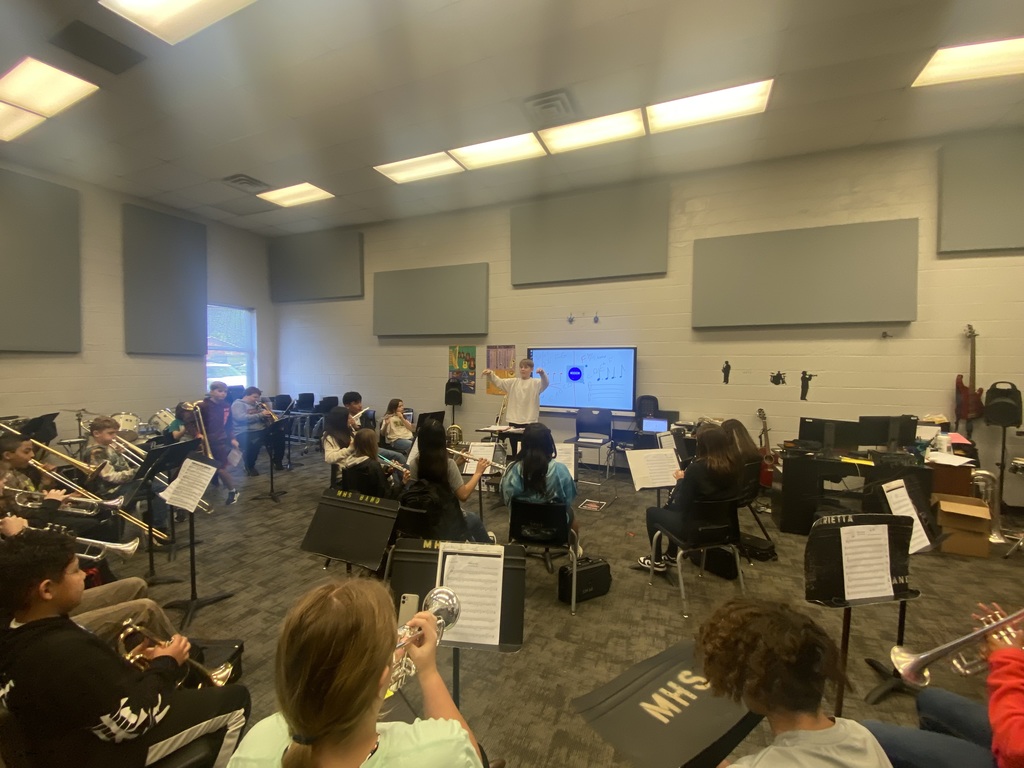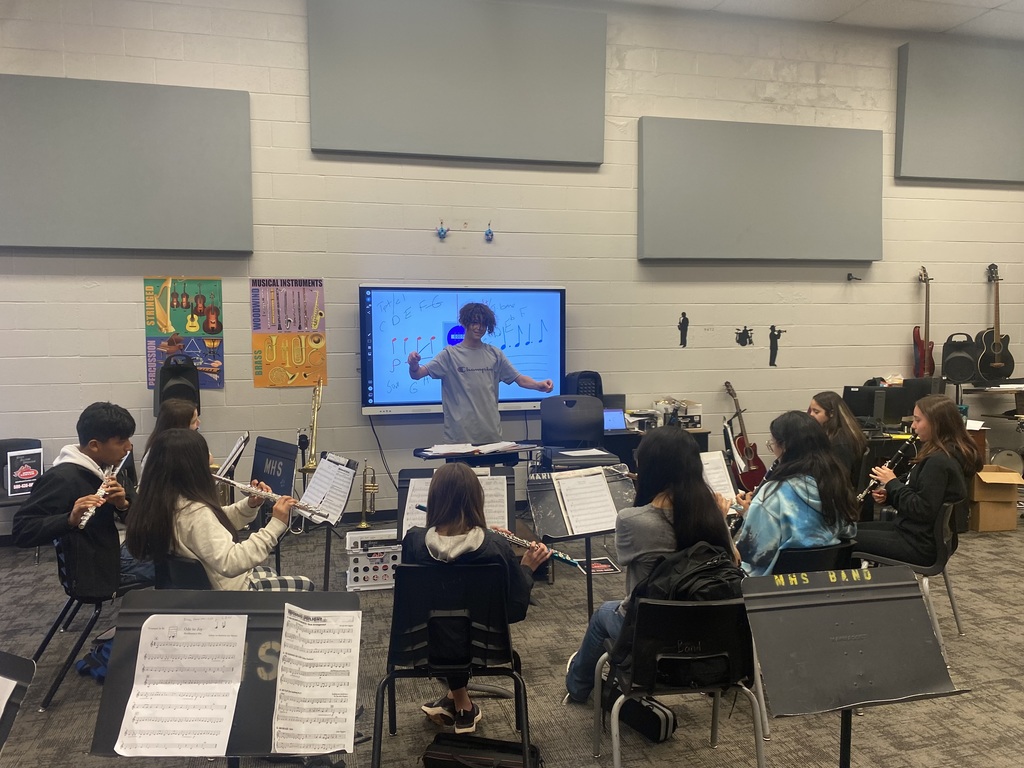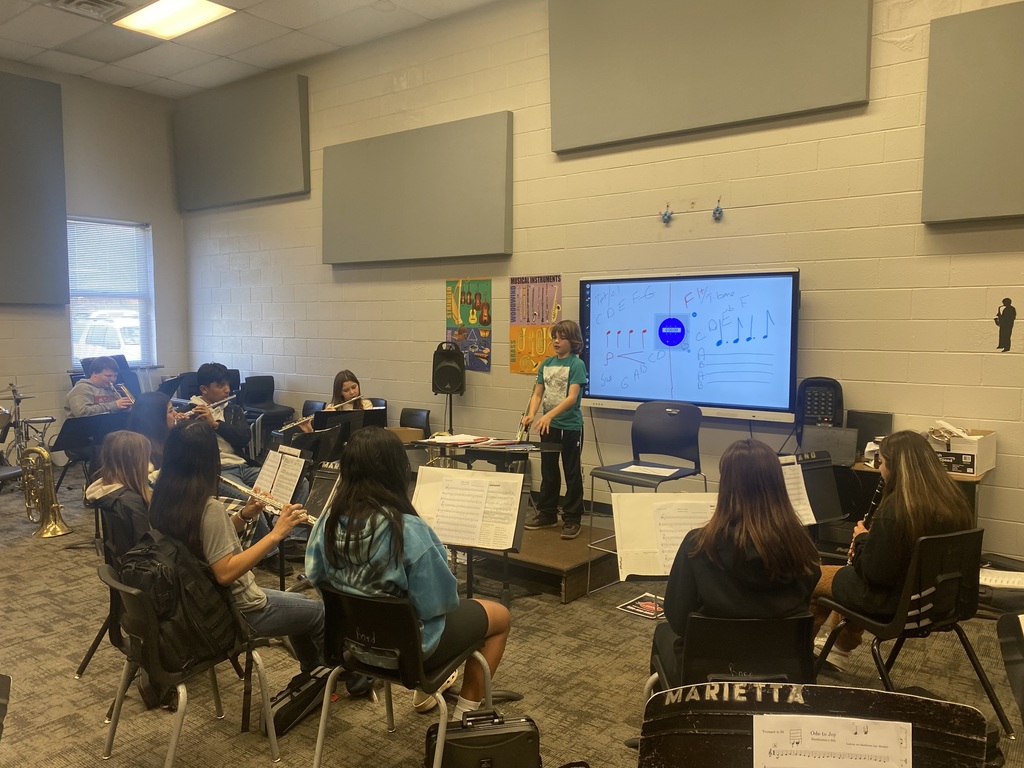 State testing for 3rd, 4th and 5th grade has been scheduled on the calendar for April and May. Please be sure and check the school calendar using the website or the school app before scheduling any appointments for your students. We appreciate your help in ensuring your students are present during these very important testing dates.
Nature Club worked hard Monday and Tuesday during recess cleaning out our garden beds getting ready for plants. The meeting was held during school since rain is predicted the rest of the week. Next Nature Club afterschool meeting is planned for Friday, March 24.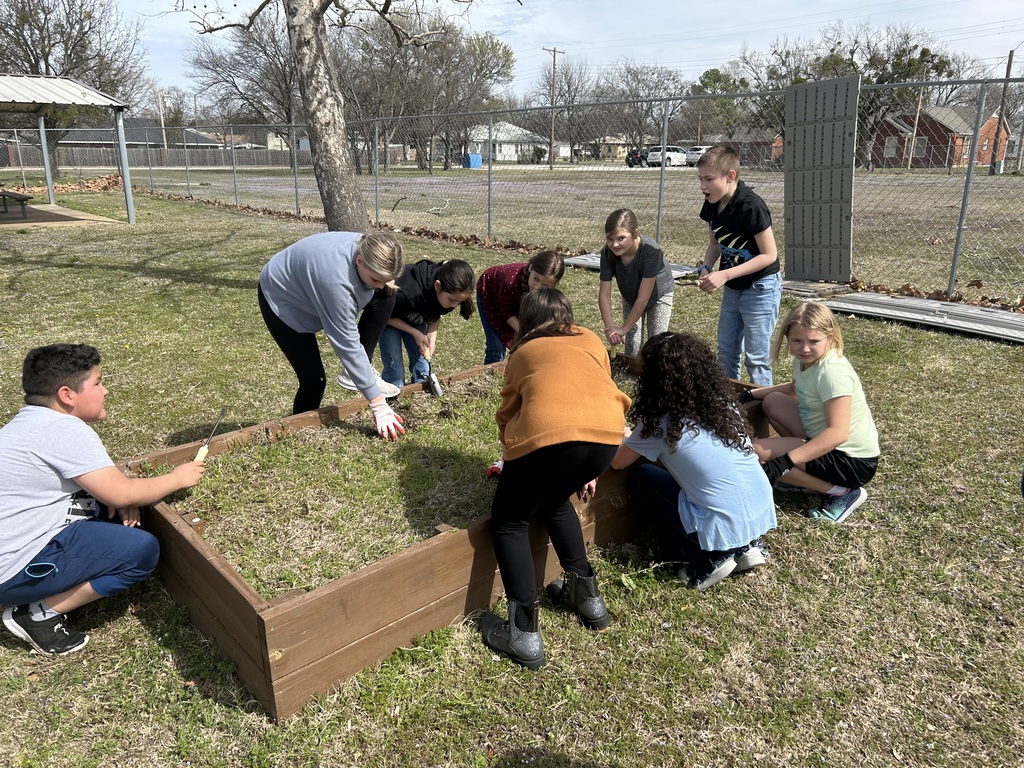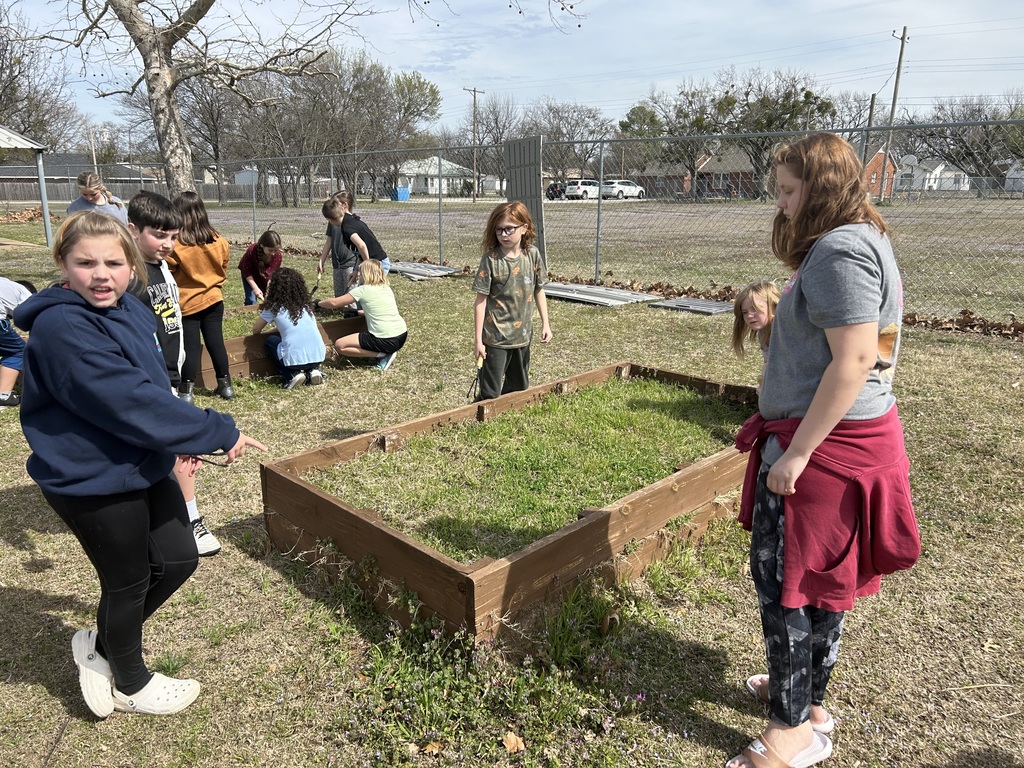 Congratulations to our elementary students earning a Sequoyah Book Reading Award. Because they read and wrote reports over three Sequoyah books, they'll be having a nice lunch on Friday at LaRoca for their reward! Congrats to: Akzel Fernandez, Anali Barron, Jolie Baker, Allie Bruce, Harper Thogmartin, Gavin Kirk, Chastone Jones, Mia Bojorquez, Lucero Sanchez, Amy Gomez & Austin Chea.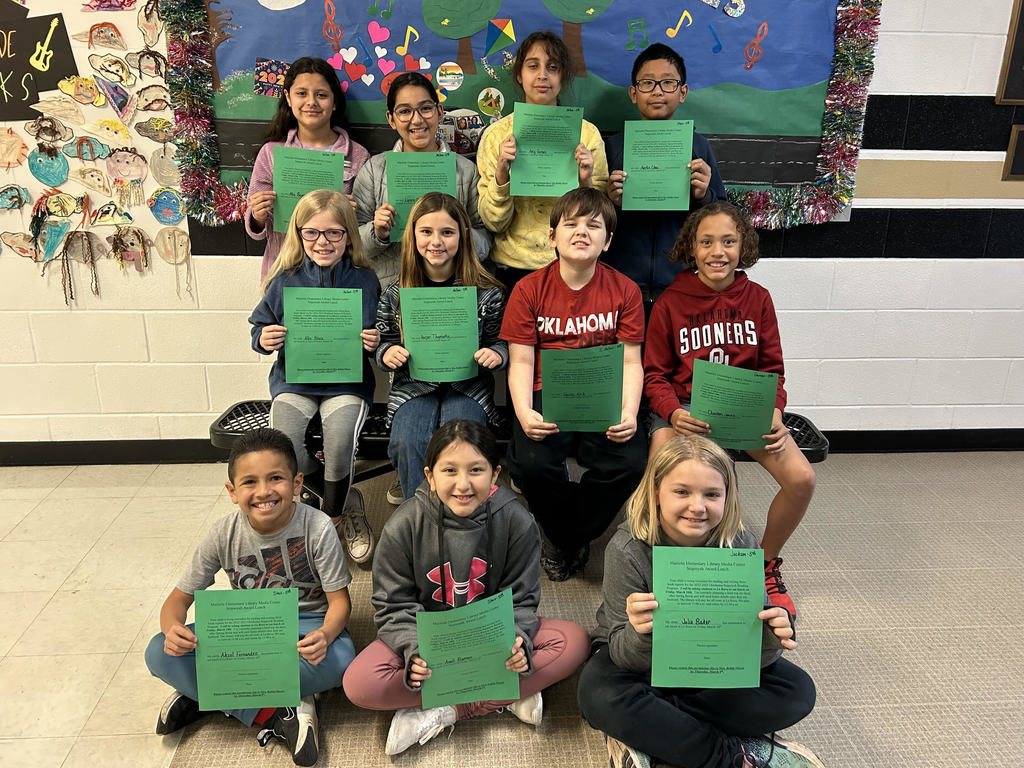 State Champions!! 🏆🏆🏆🏆 The Marietta Girls Powerlifting team has won STATE!! Way to go girls! #goldstandard💪🏻 💪🏻💪🏻💪🏻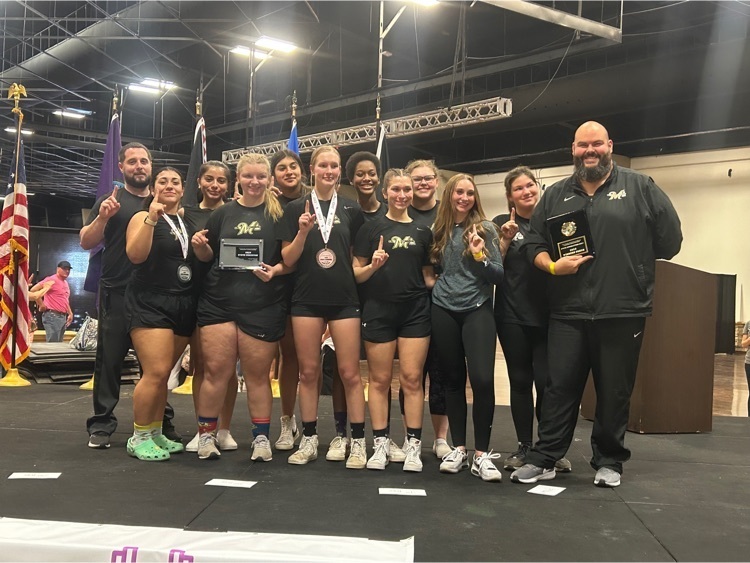 Our Primary School GEM for February is Mrs. Kacie Bone. She teaches Second Grade for us and does a wonderful job keeping our students engaged and learning! Congratulations!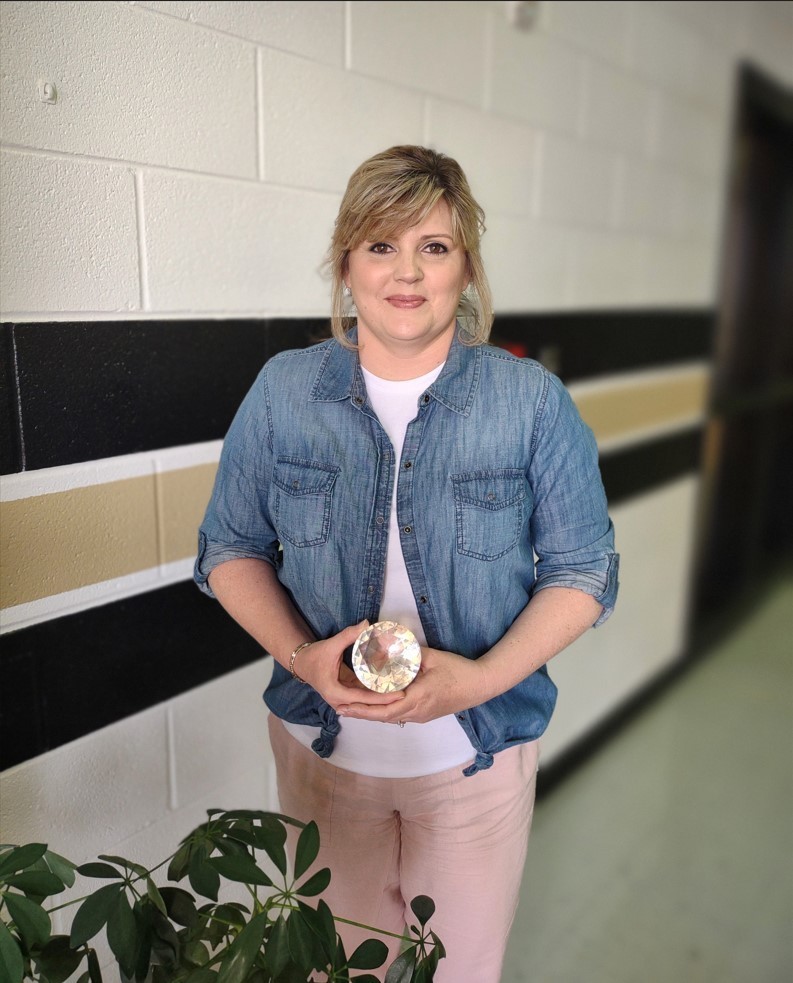 Congratulations to our Primary School Students of the Month for February!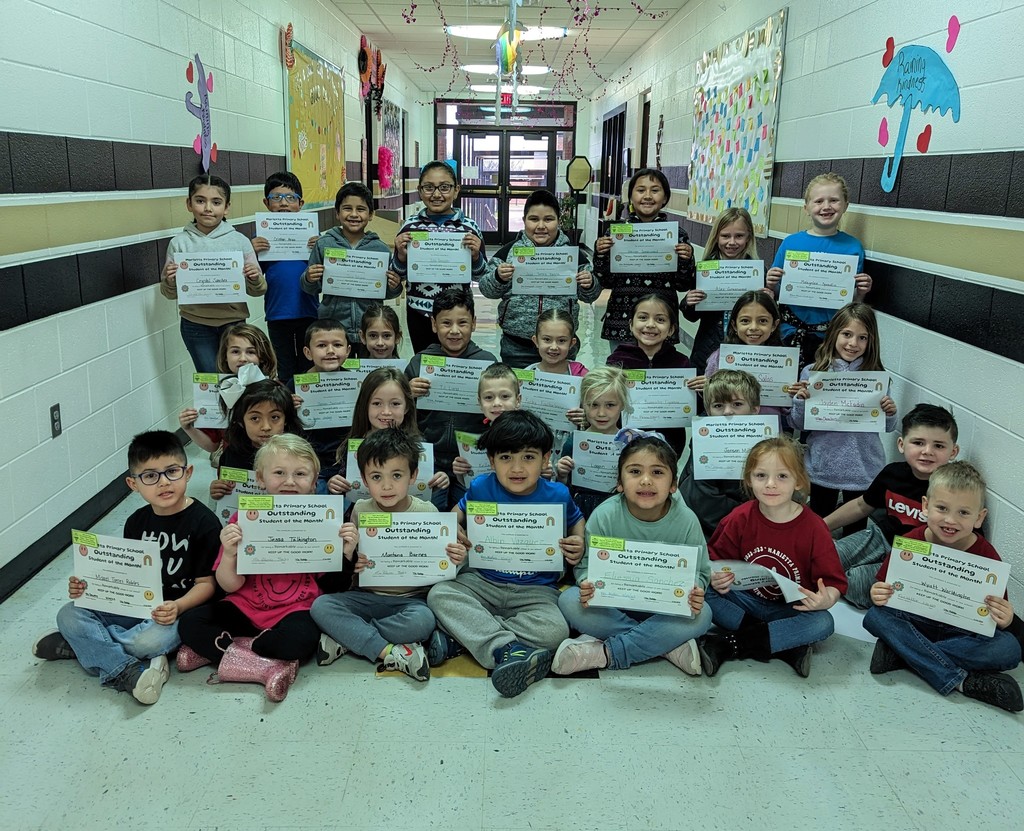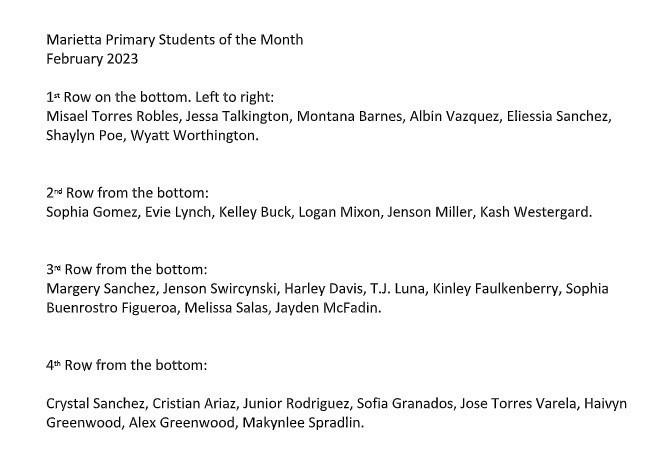 Primary and elementary Gifted and Talented is cancelled for this afternoon.
Congratulations to the Middle School teacher of the month, Ryan Gibbs. Mr Gibbs teaches 7th and 8th grade math. His students had these things to say: he is a great teacher and helps you when needed, he makes learning interesting and fun, he makes learning easy and every now and then he cracks a few jokes, he is very nice but you have to be a good student in his class and finally, he will always help you no matter what it is.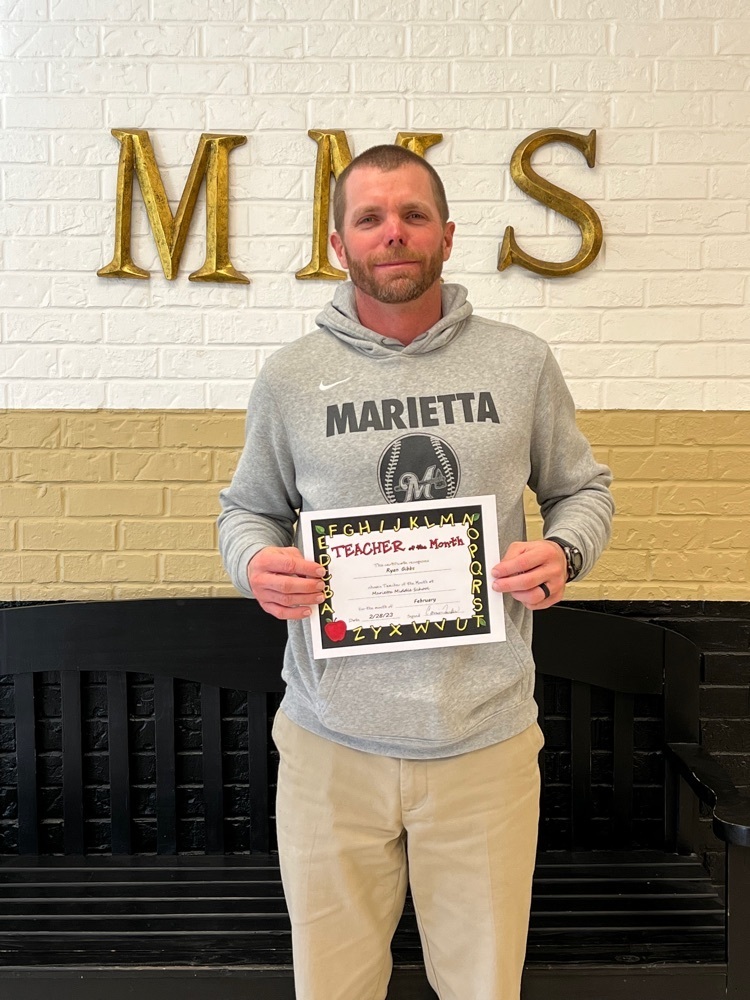 Congratulations to the February Middle School students of the month. 8th grade Samantha Silva, Aidan Sanders, 7th grade Janelly Barrientos, Jacob Sanders and 6th grade Drayton Thompson and Ashbye Barger(not pictured). Great job students!!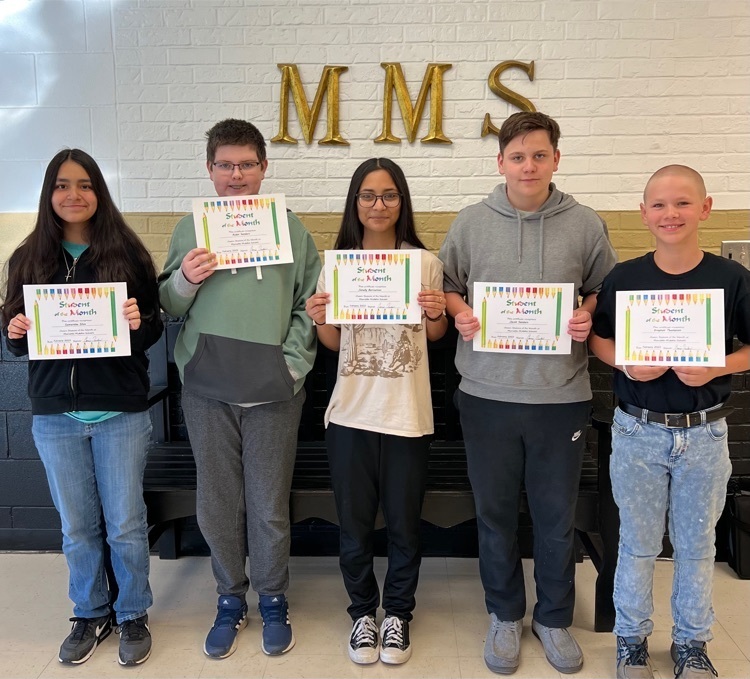 Our Pre-K students are learning all about space! 🪐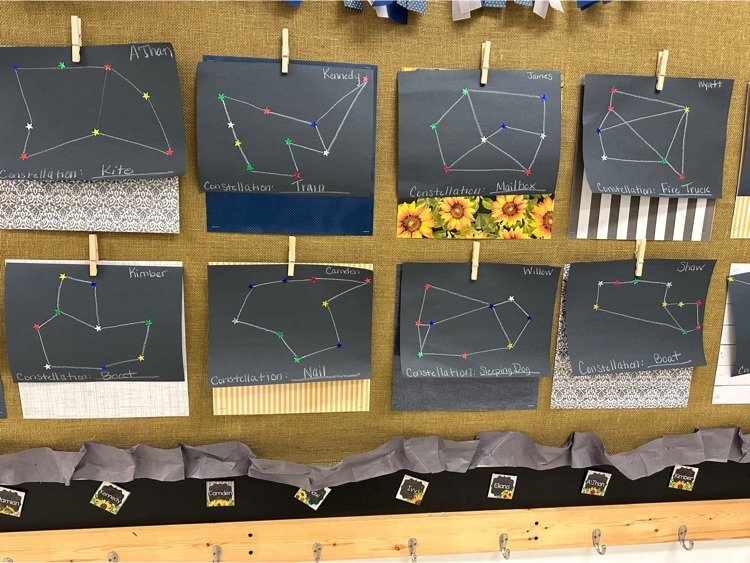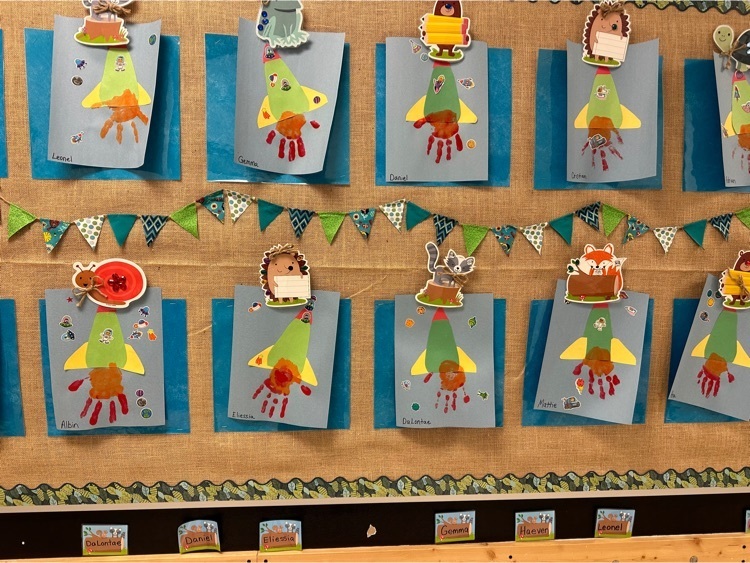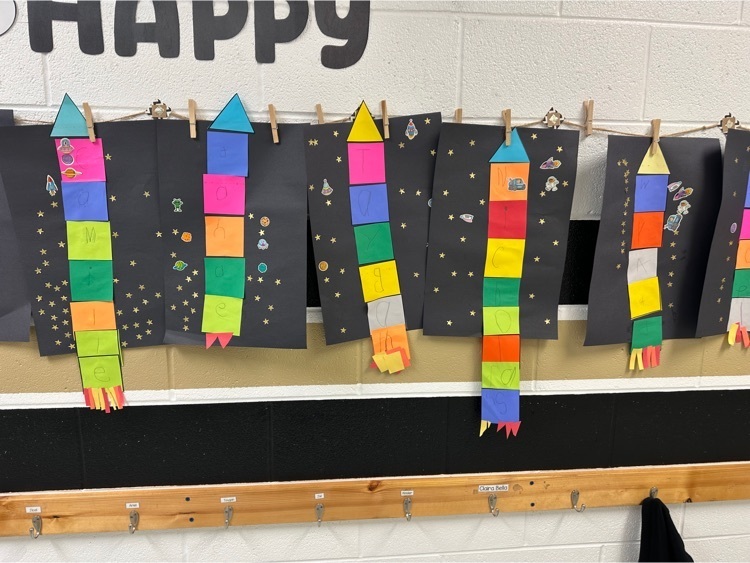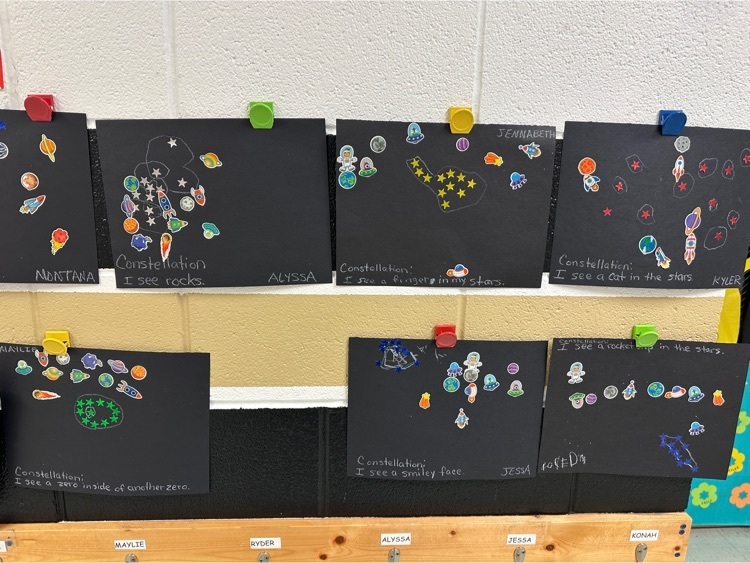 Congratulations to Marietta Elementary Student of the Month: Seated 3rd grade: Mireya Chea, Ivy Buck, Allet Hamilton, Dakota Perrin Seated on bench 4th grade: Remi Sandlin, Mia Rodriquez, Jolainy Reyes, not picture; Richard Cordero-Barrientos Standing 5th grade: Citlaly Escobedo, Anna Gore, Harper Thogmartin, Jaxee Stokes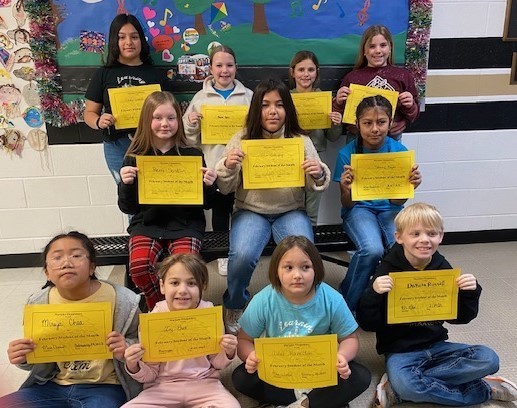 Congratulations to Ana Fernandez, Director of Nutrition for Oppa! for the Marietta schools. She placed #3 in the whole company for improved numbers of meals prepped, labor hours and meals served. Ana was quick to say that she could not have had this success without her staff. Ana stated "I couldn't have done it without my lunch ladies! I appreciate them so much for their hard work and it's definitely showing. Without them we couldn't have improved tremendously!! They are here to service the students."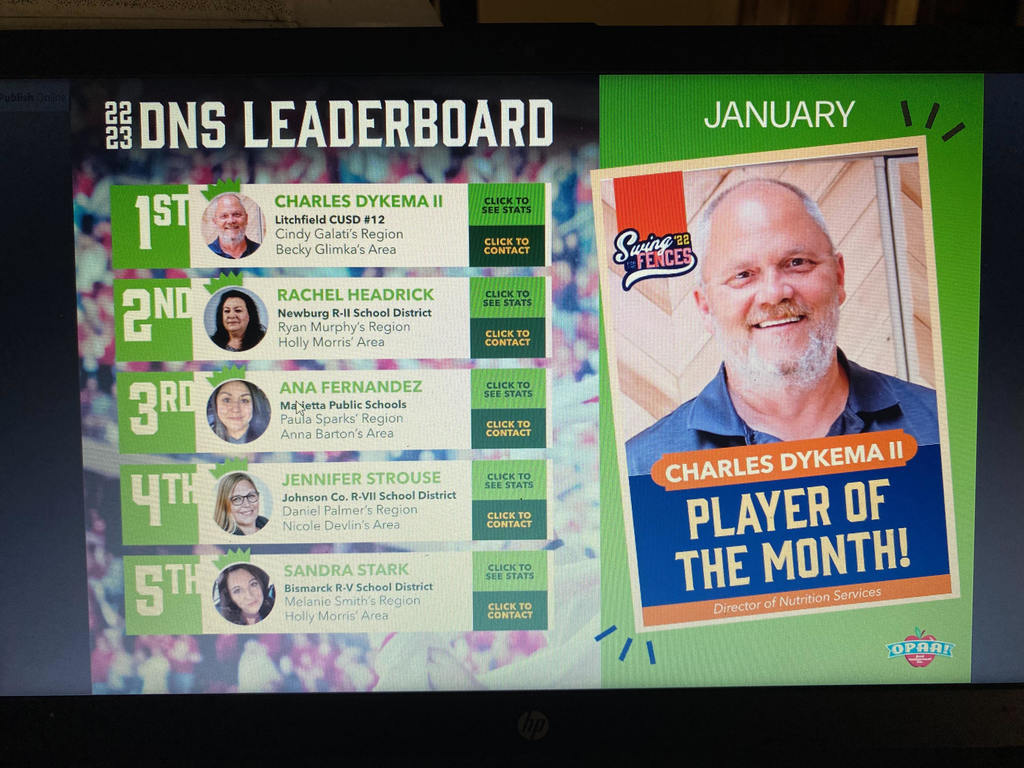 Elementary teachers and staff supporting the National FFA Week by wearing their high school FFA jackets.
Congratulations to Hattie Bell for receiving Blue and Reserve Grand with her Taekwondo demonstration and Bella Faulkenberry for receiving blue with her ballet demonstration at the Love County 4-H Talks and Demos.
8th graders working hard on the PreAct test!!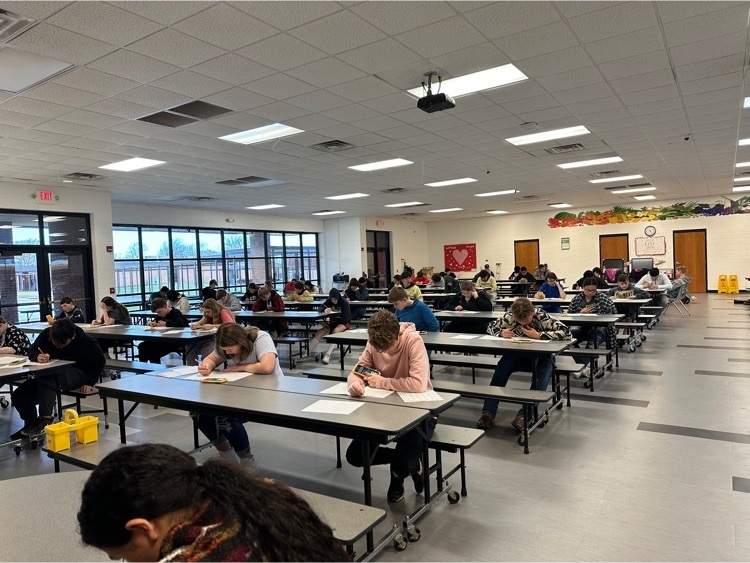 Our 5th graders celebrated nearly 1,000 days of school at Marietta Elementary last week.