We have added a quick link on our web-site to our live streaming channel that hosts many school events, including graduation tomorrow night. To find, simply scroll down right below the homepage pictures and look for the button that says YouTube.


A cellphone was found in the auditorium after today's awards ceremony. If this is your phone please stop by the elementary office to retrieve.
Kindergarten Graduation was a success! They all did an amazing job and we loved having a full house to celebrate all of our Kindergarten students! Congratulations! 🎓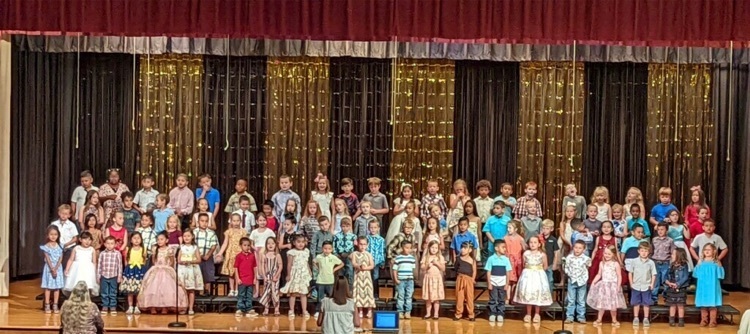 Please wear class tshirts and tennis shoes tomorrow, Tuesday, May 17th, for Elementary Field Day.
Middle School Parents we need your help. We are collecting hot spots, chromebooks ,chromebook chargers. and library books. Please make sure your child returns all items.

We hope you will find the link to our school's YouTube channel helpful to watch for upcoming school events including: Mon 16th - 10:00 a.m. - Middle School Awards, 12:30 p.m. - High School Awards, Tues 17th 6:30 - Kindergarten Graduation, Wed 18th 8:30 a.m. 1st & 2nd, 10:00 a.m. Elementary Awards and Thurs 19th - High School Graduation.
https://www.youtube.com/channel/UC9rftXV0jDFcbaVnUnZe6EQ
Last week of school activities for Primary School!😊☀️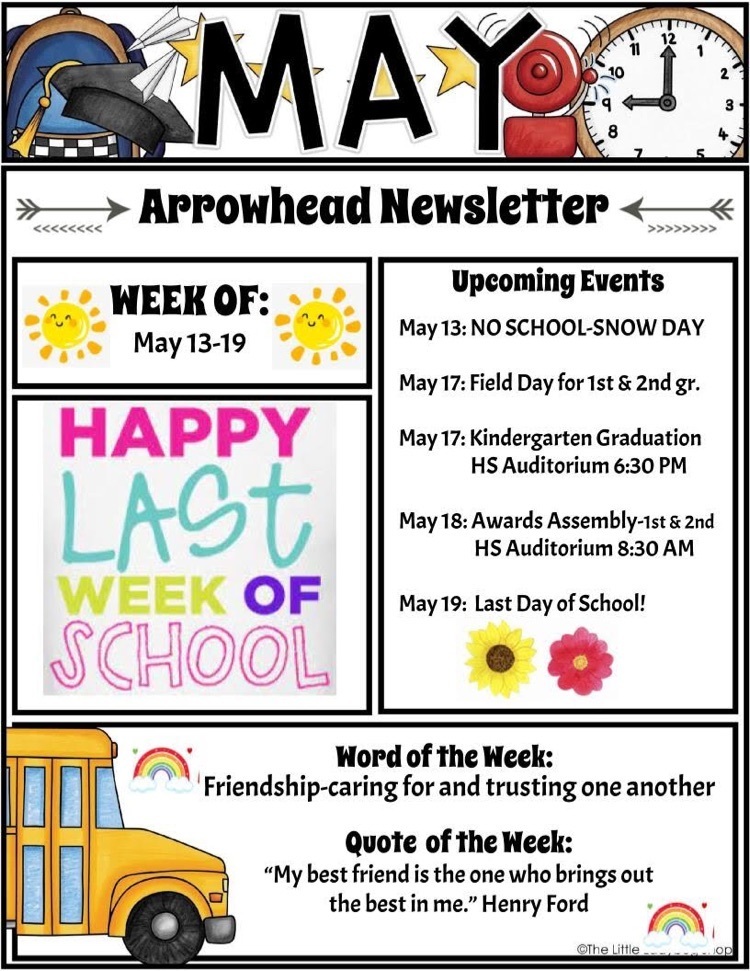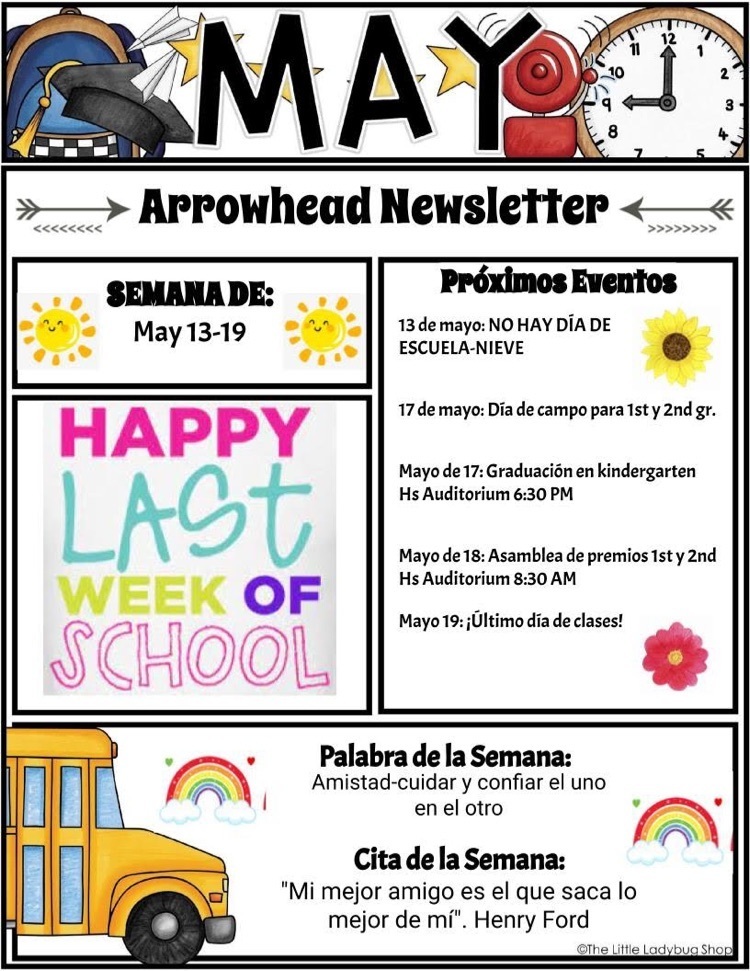 Ms. Dobbins 7th and 8th grade Science students working on a bottle flipping challenge. Students determined the amount of water needed to create the best bottle flip.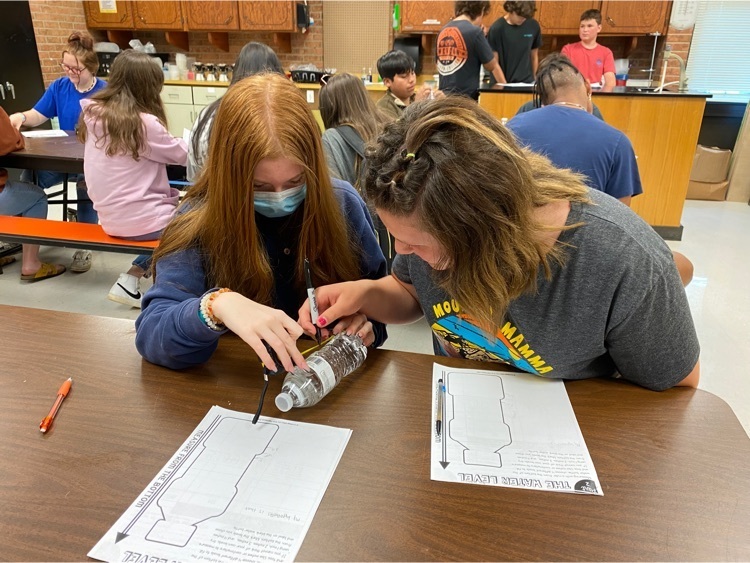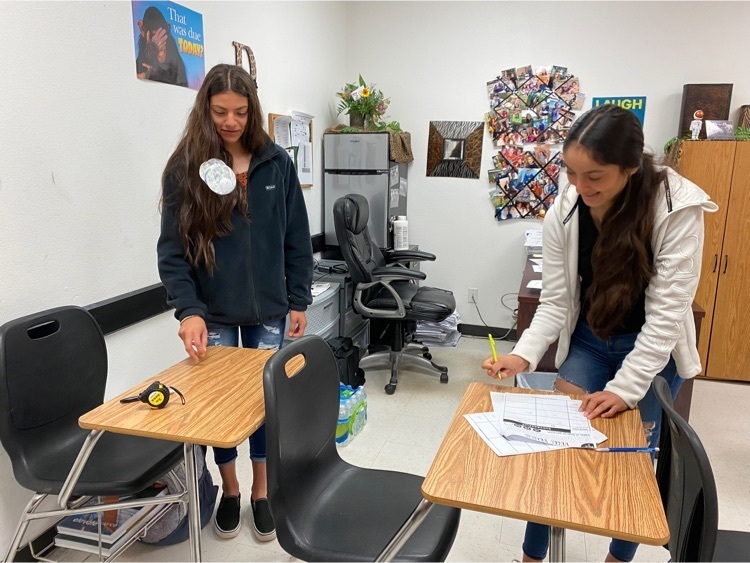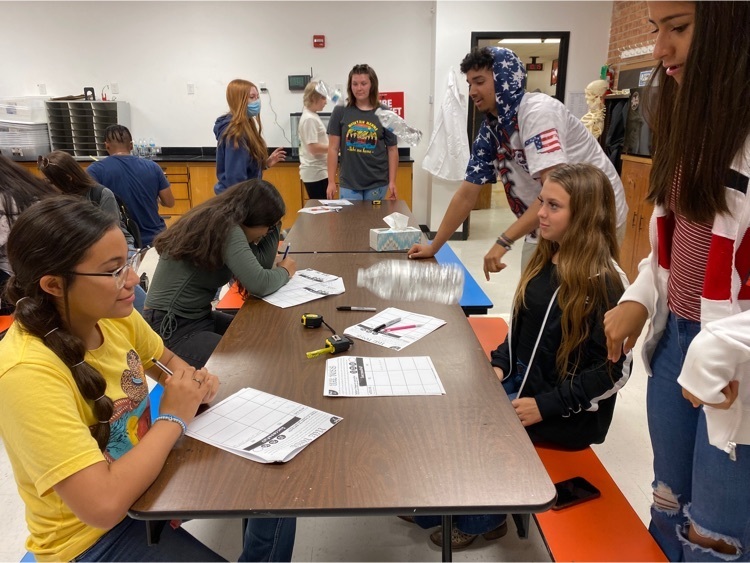 Congratulations to our Special Olympic athletes. Aidan Sanders placed 4th in softball throw. Wyatt Drain placed 4th in turbo jav and Tommy Greenwood placed 2nd. Way to go athletes!!!!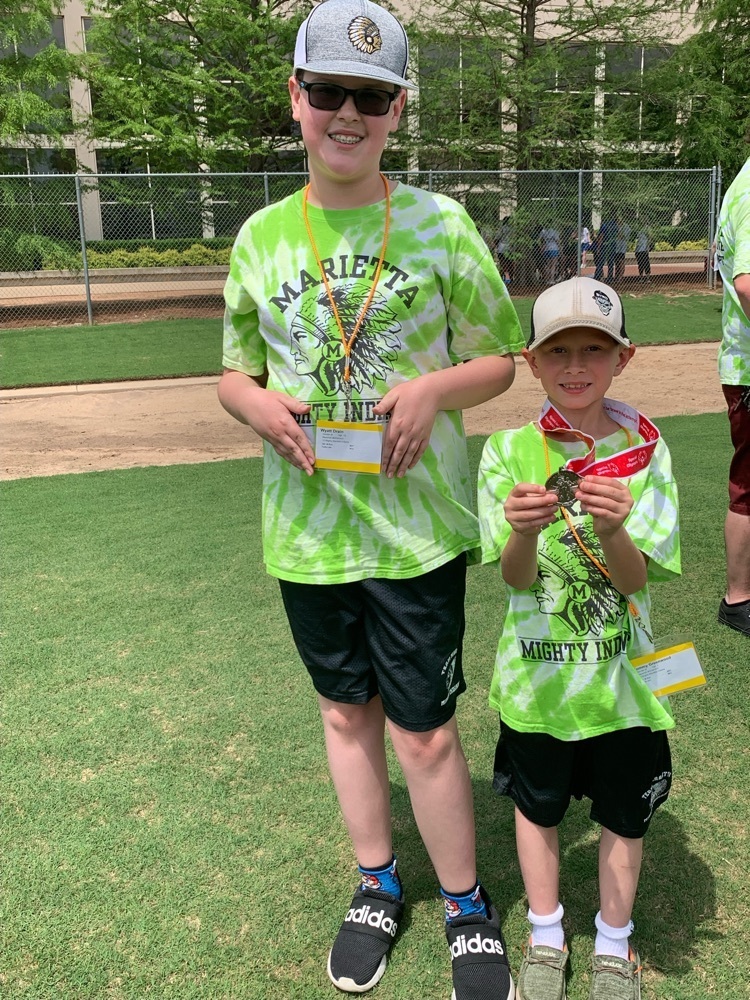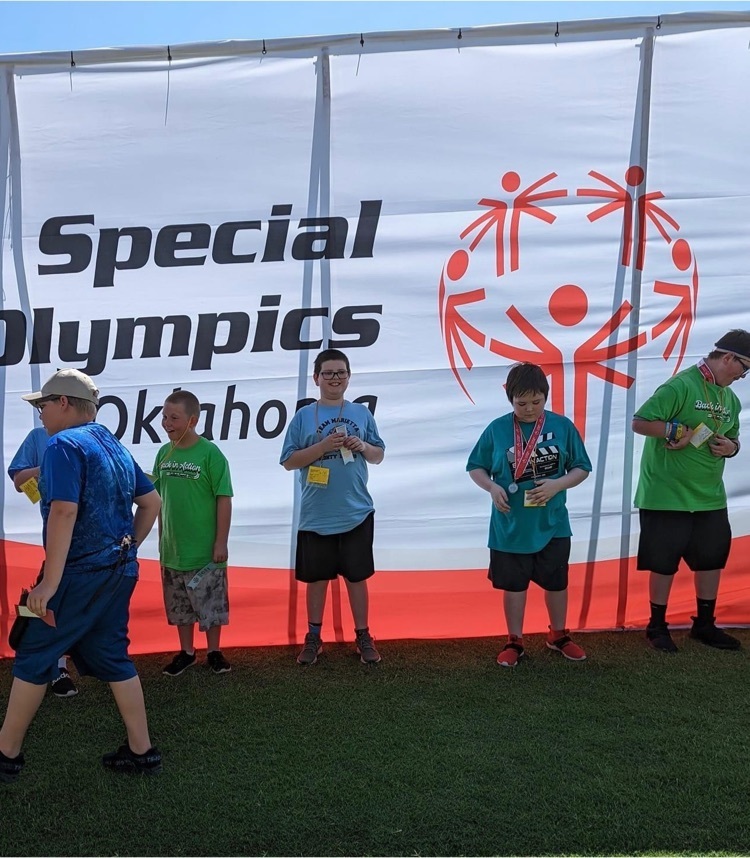 Congrats on day two of Special Olympics for Marietta Indians. Trinity Mantzke took 1st place - Gold, Branson Willis took 4th place, Stetson Willis took took 2nd place - Silver, Kevin Sanchez took 3rd place - Bronze, Memphis Matthews took 2nd place - Silver, Aaron Austin took 3rd place - bronze, Kyle Austin took 3rd place - bronze and Jaxon Maldonado took 5th place.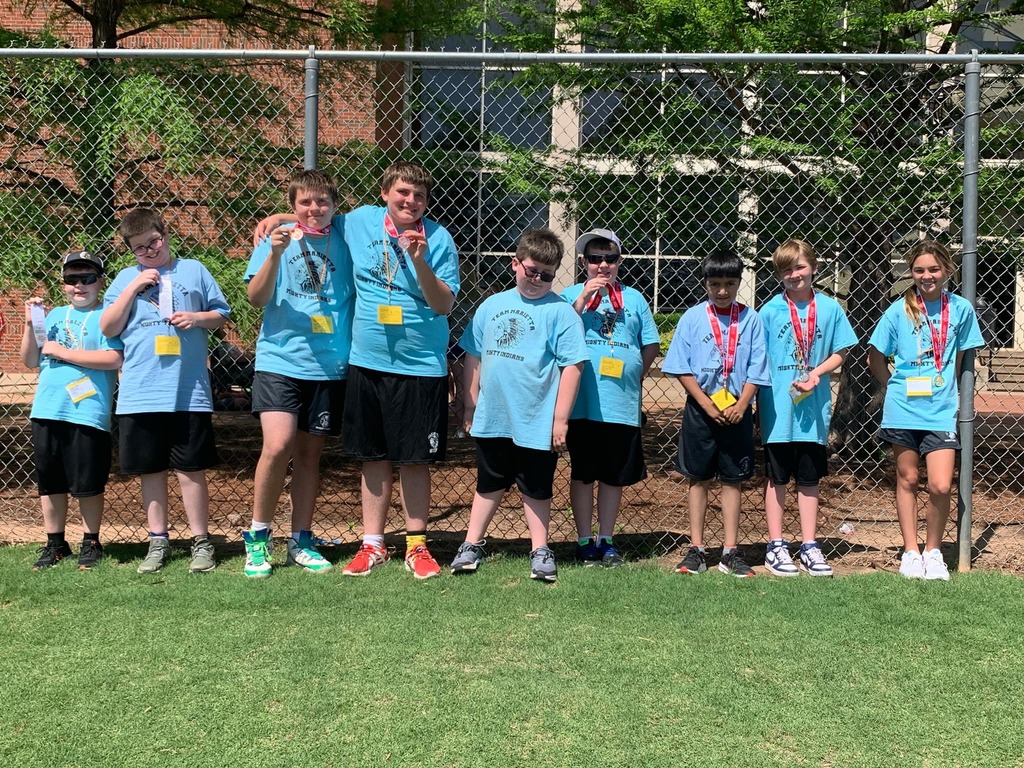 Special Olympics athletes were giving a very warm send off this morning as they left for state games at the OSU campus in Stillwater. Athletes will compete in various events for the next two days. We wish them success and safe travels!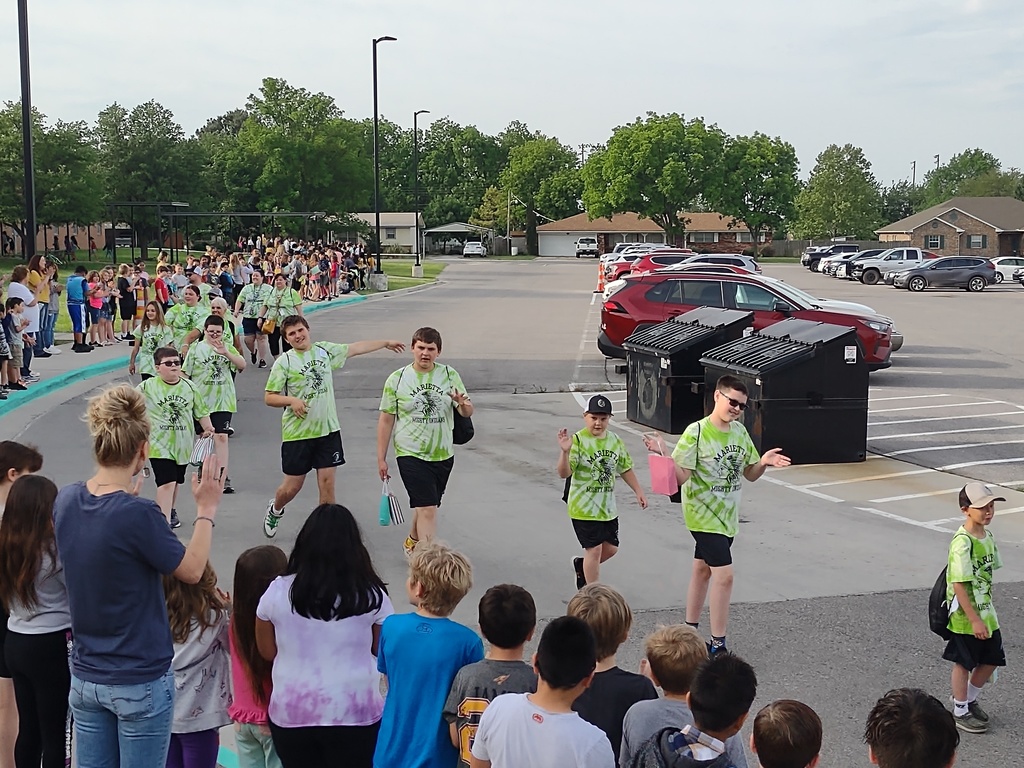 Elementary end of school activities: Tuesday, May 17 - Field day 8:30 a.m. Wednesday, May 18 - 5th Grade walk @ 9:30 a.m. Awards Assembly @ 10:00 a.m.
Middle School Awards Assembly is Monday, May 16 at 10:00 am in the auditorium. All parents are invited to attend!!!

Marietta band student, beginner's through advanced band along with the jazz band, put on an amazing concert, showing off all of the skills they have learned throughout the year. Great job!!!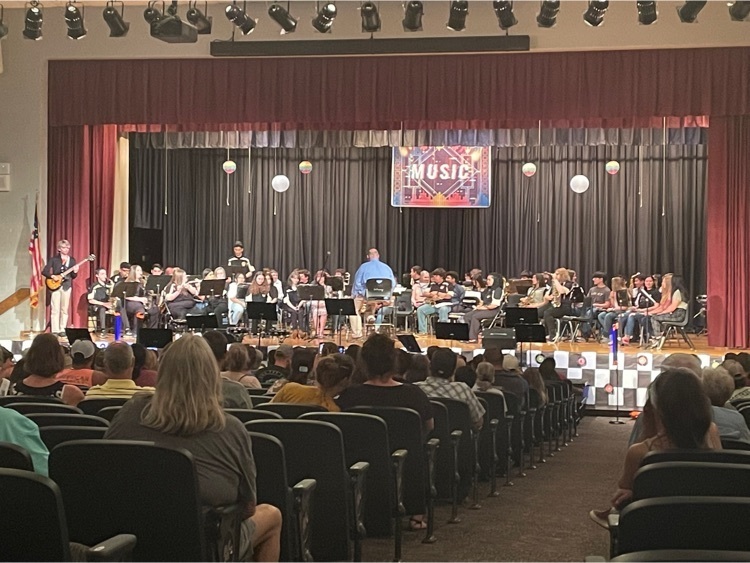 5th grade parents/students: Tuesday night, May 10 at 6:00 in the auditorium is our meeting for incoming 6th grade students. We look forward to seeing you there!!!

Step back in time through the decades with the Marietta choirs performing dateline rock 'n roll. The performance was amazing!!!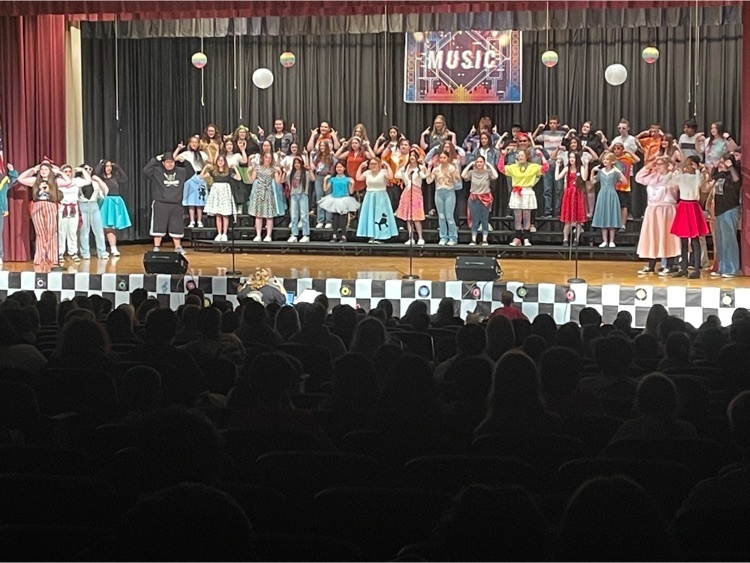 Our Primary School students were treated to a Stephen Fite music concert today! Lots of singing, dancing, and fun was had by all!

Our Primary School GEM for April is Mrs. O'Steen! She is our Special Education Director and Assistant Principal. This is Mrs. O'Steen's first year at Marietta and we are so glad to have her on our team! She does an amazing job!
Congratulations to our Primary School Students of the Month for April! Way to go!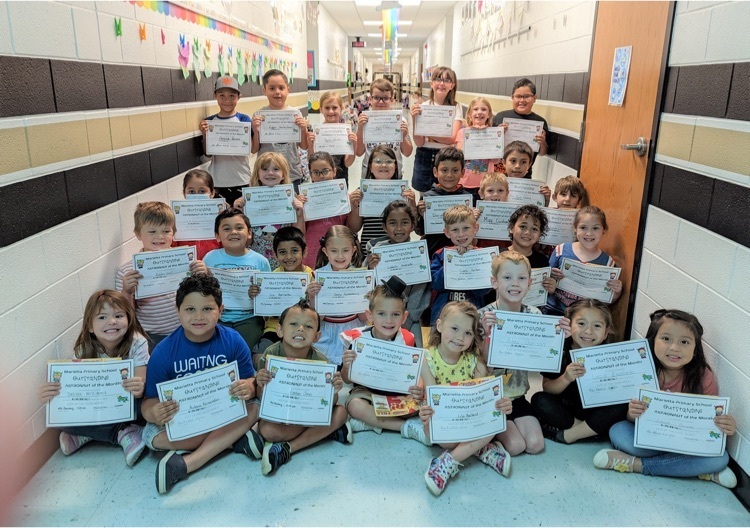 Marietta High School National Honor treated teachers to breakfast for Teacher's Appreciation Week.