​Today Marietta Student Council started the "My Jersey, Your Impact" program. Seniors from Cross Country and Football chose a teacher who has impacted their lives during their lives during their time here at Marietta. Softball will be done Monday since students were gone today for district play-offs. A lot of tears were shed and hugs were shared. Teachers go to work everyday hoping they are making an impact on their students. Today some teachers hopes became a reality. Teachers recognized included, Mrs. Drain, Elementary, Mr. Anderson, High School, Ms. Corbin, Middle School, Coach Jessie, Middle School, Mrs. Faulkenberry, High School, Mr. Bazor, High School, Mrs. Phipps, High School, Mrs. Jones, High School, Mr. Benson, High School and Mrs. Higle, High School.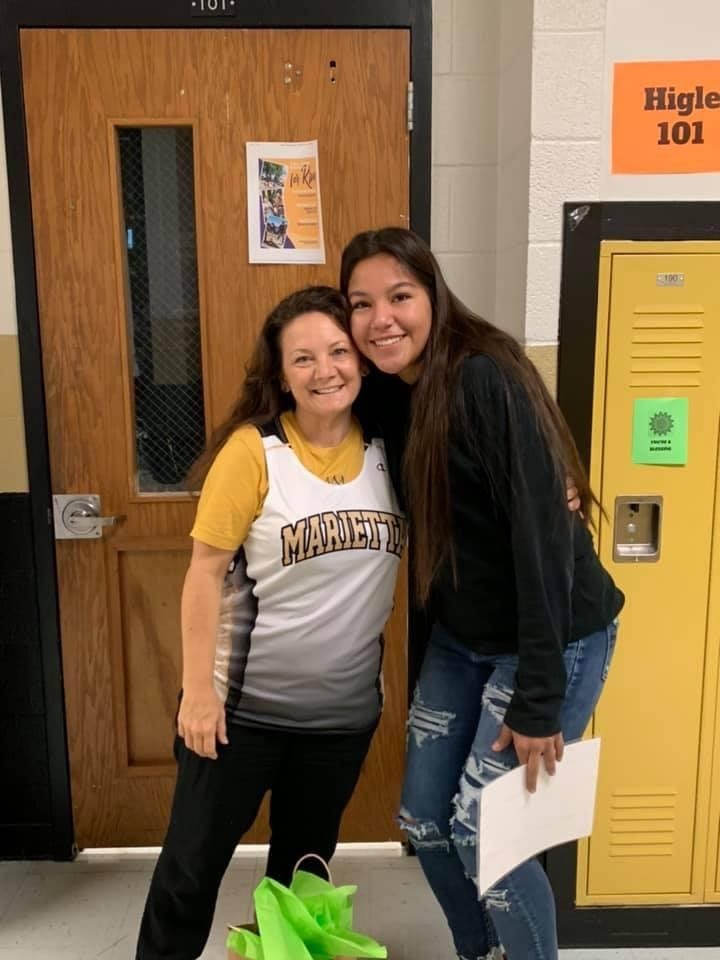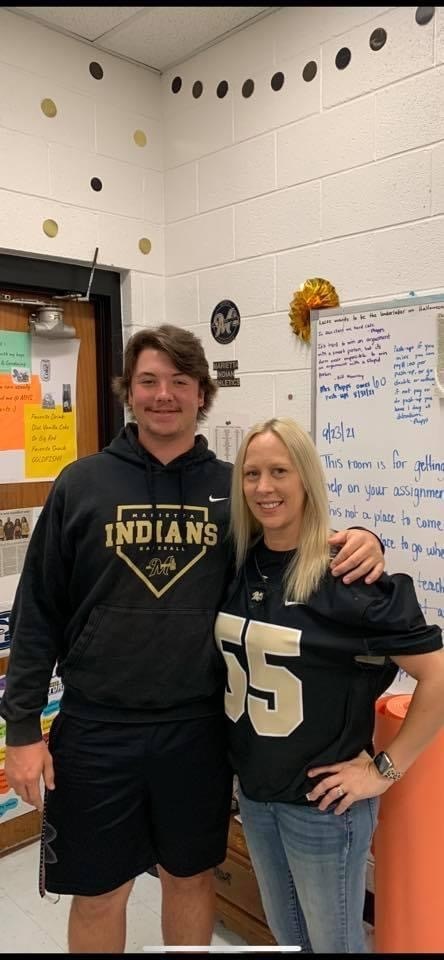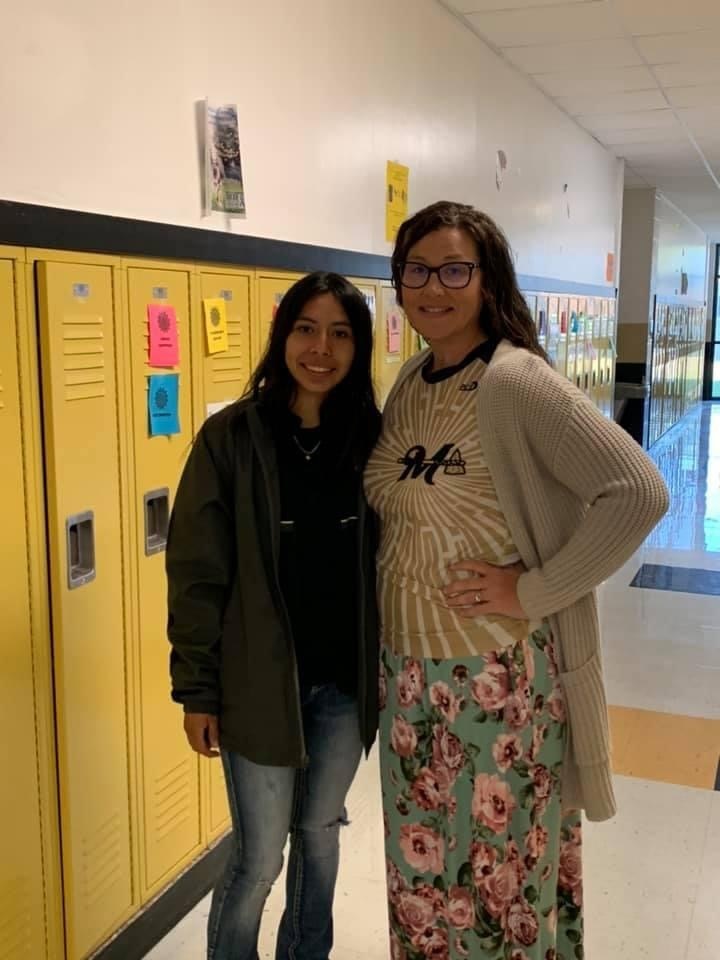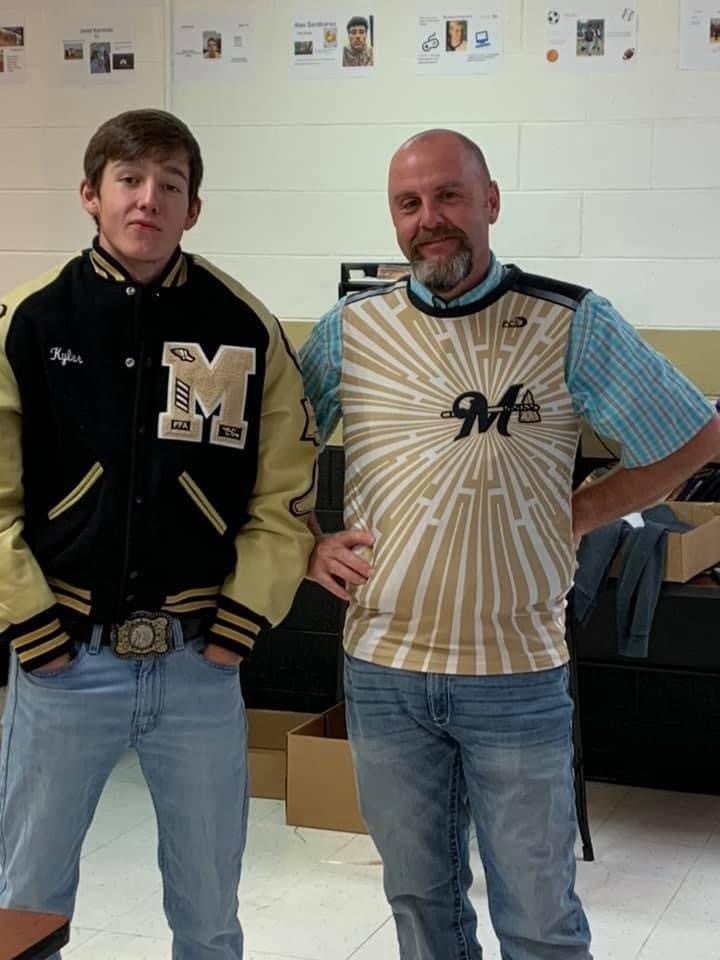 The High School Gifted and Talented students are learning about cam shafts and cam shafts with rocking platforms.
Middle School and High School students and staff meeting at the pole for National Day of Student Prayer.

Based on economic data completed at online enrollment, an email was sent today to parents that possibly qualify for free or reduced lunches. Please watch your email for this very important application. Although the school is currently operating under a grant that provides free lunches for all students it may end mid-year and we want to continue services to your student. This application must be completed by Monday, September 27. If you did not receive the email or feel that you are possibly eligible you may pick up an application at the cafeteria or with any building secretary or by going to the Parent/Student tab on our web-site,
www.mariettaisd.org
and looking for the Cafeteria page. For questions please call Wendy Birks at 580-276-9444 x. 234.

Friday, September 24 is a scheduled Professional Development Day for Marietta staff so therefore classes are dismissed for the day. Check our our website,
www.mariettaisd.org
to stay up to date on important upcoming school dates.

State fair Ag mech. Marietta was the state winner as a chapter in the ag mech division. Individuals State winners. Cade Scarbrough, Kyler Williams, Noah Mcmillin State runner ups. Devon smith, Tate Kelly Awesome job AG students!

Tattoos will be sold during kids lunch time tomorrow $1 per tattoo. Also at the game there will be tattoos and face painting , face painting will be $2-$5. Proceeds go to benefit Marietta high school student council. Go Indians!!!!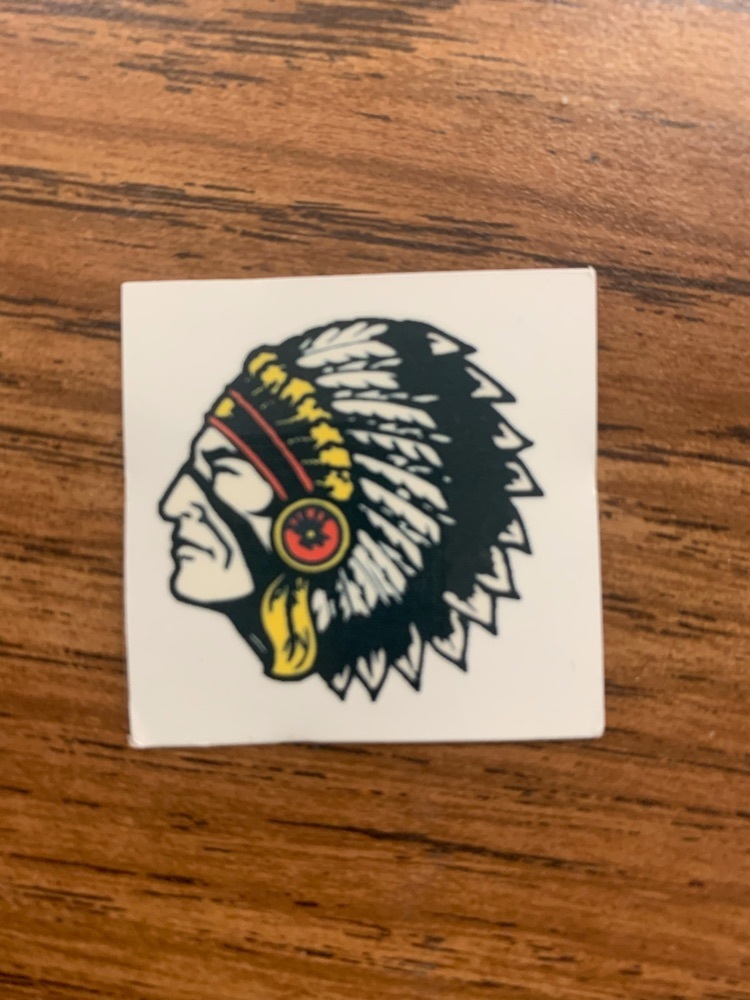 In honor of National Teach Ag Day here's Marietta's own Mr. Josh Bazor...taking names and winning the FFA game. Photo by Charles Brown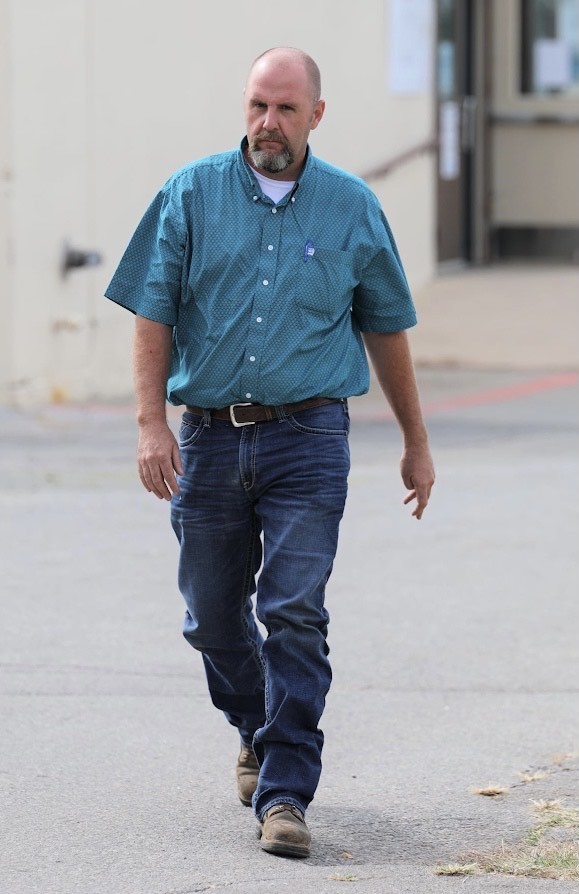 Mrs. Dobbins 8th grade Science students studying phases of the moon.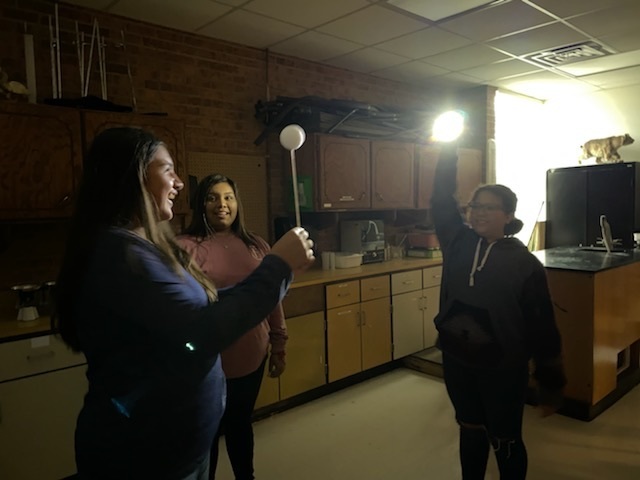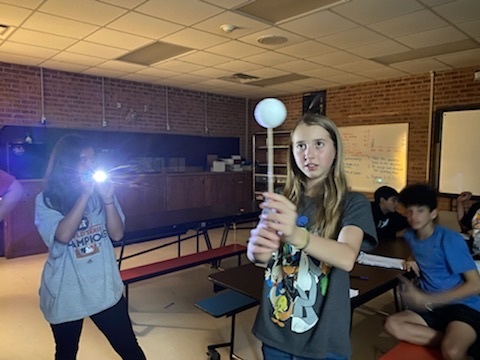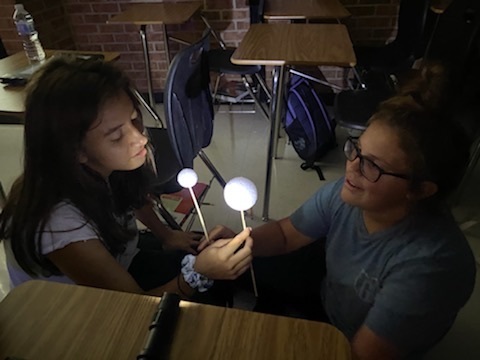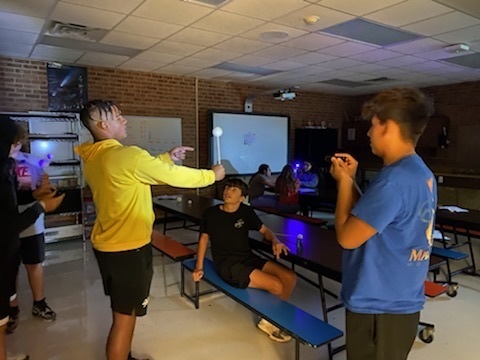 Middle School Student Council officers; President Jaden Peters, Vice President Izabella Fernandez, Reporter Trinity O'Quain and Secretary Dovie Banta. Congratulations to our 2021-2022 officers.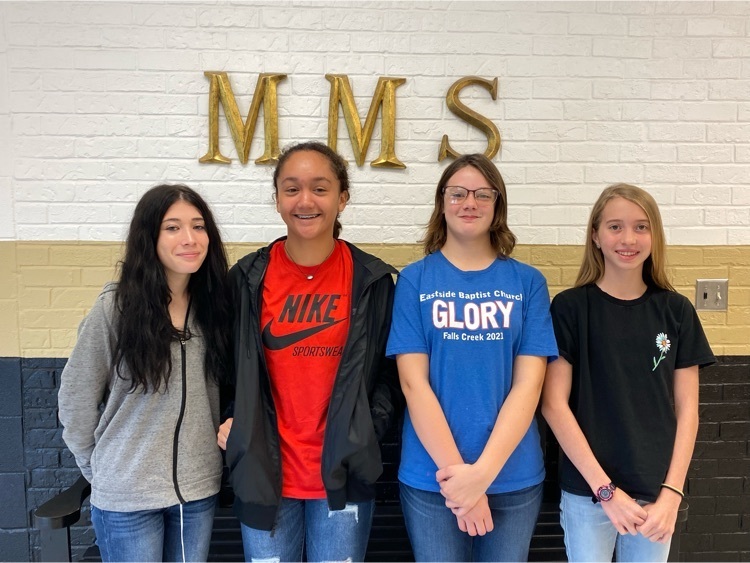 Last week in High school robotics students spent time taking apart and putting computers back together.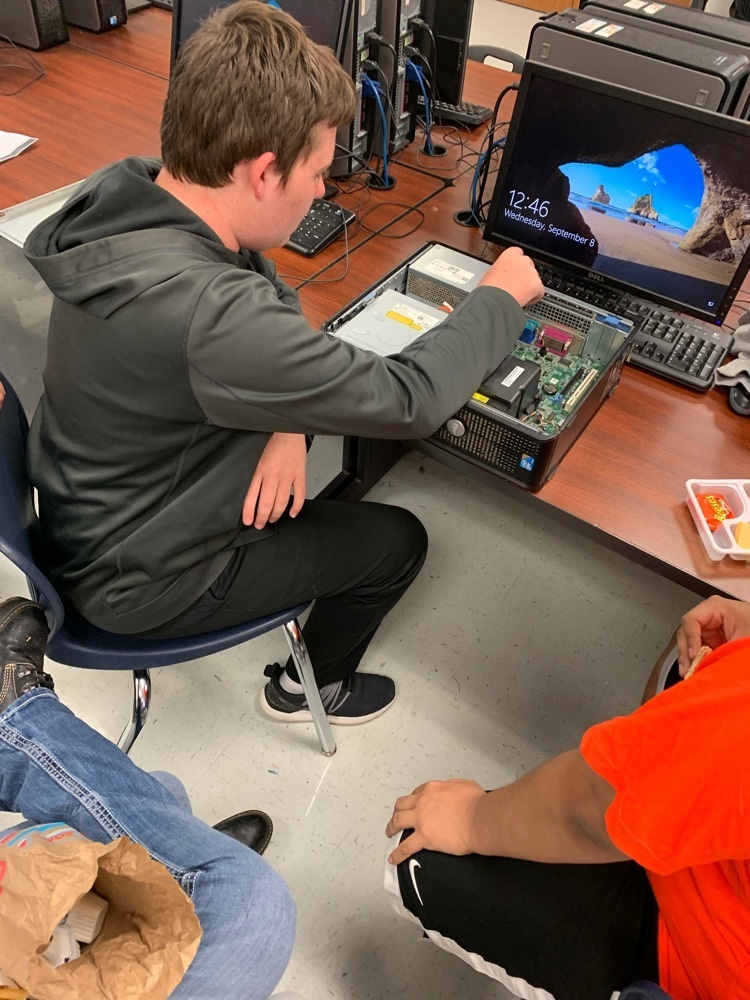 Students in Marietta High School Art are working on designing posters for the National Association of Conservation Districts Poster contest. The message this year is "Healthy Forests, Healthy Communities". Poster designs are supposed to answer the question why do we need healthy forests in order to have healthy communities. Posters will be submitted to the Love County Conservation office October 13th for district judging.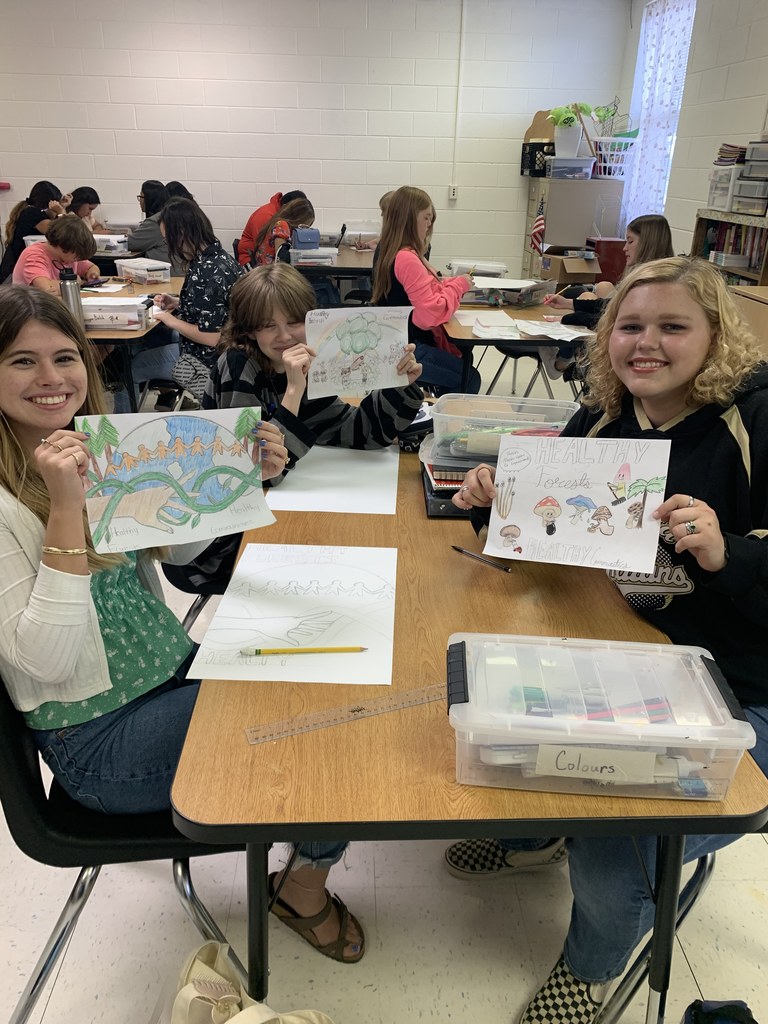 Today is the first day of our new lunch service, OPAA Food Management, who is providing multiple delicious lunch options in our cafeteria. We so appreciate all our staff as they serve our students a nutritious meal.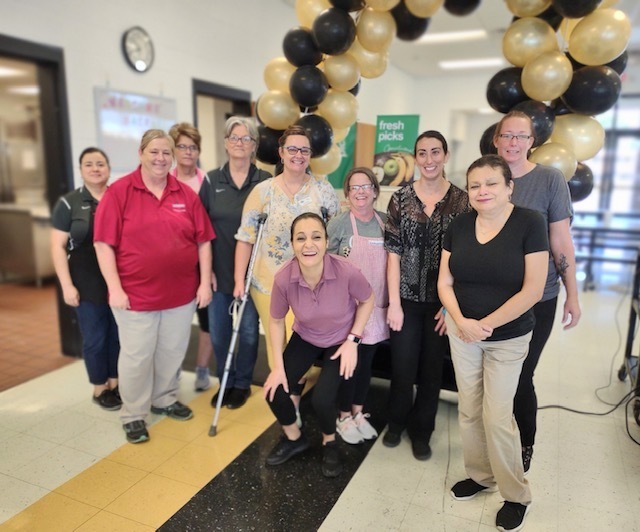 Remember the particular smell of Play-Doh and how it felt rolling around in your fingers? Did you know that Sept. 16 is National Play-Doh day? Librarian, Mrs. Mayes is reminding students of the fun and creative uses for Play-Doh this week in the Elementary Building. Maybe you should stop and get yourself some and celebrate too!

Football homecoming has been moved to October 22nd. Homecoming festivities to begin at 7:00 p.m. Homecoming parade will the evening before on Thursday, October 21st at 6:30 pm. Senior night will be celebrated on Friday, October 8th.

For tonight's game at Madill The BEST place for the visiting fans to park is in the South Parking Lot behind left field of our baseball field. They will enter through the South Gate. The visiting Band and Cheerleaders need to park in the lot closest to the track and XC building. Hope to see you there! Go Indians!!!

Homecoming week set for September 20-24. Students are encouraged to dress up using the week's theme, "There's no place like HOMEcoming."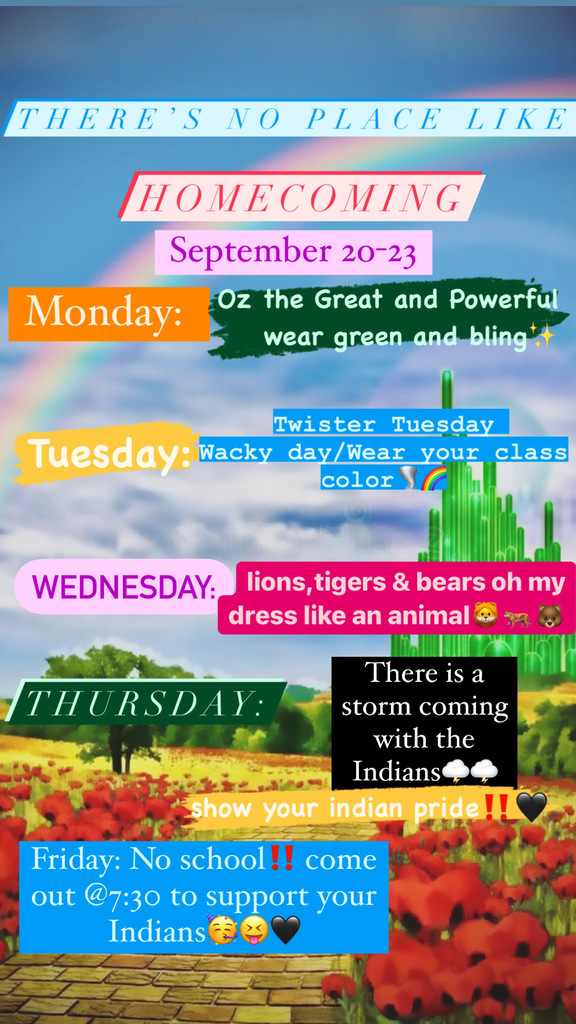 Celebrating seniors—Five members of the Lady Indians softball team celebrated senior night with their teammates and families on Friday, September 3 at their home game against Ringling. From left, Haven Matthews, Toriauna Douglass, Kaylie Douglass, Kyra Ellison, and D. J. Perez are in their last season of fastpitch. Marietta lost the game to Ringling. (Photo by Charles Brown.)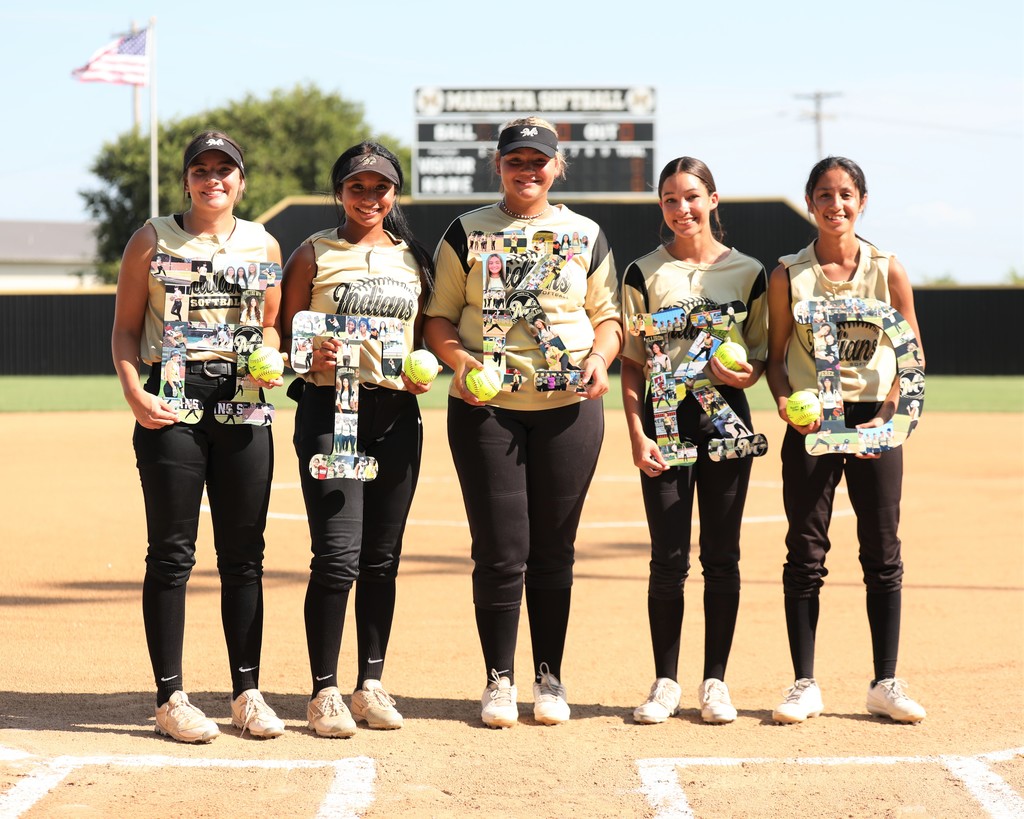 Marietta Indian Angel Escobedo runs back a kickoff in the first game of the season and home opener against Healdton on Friday, September 3. The Indians came up short in the game, losing 28-8. (Photo by Charles Brown.)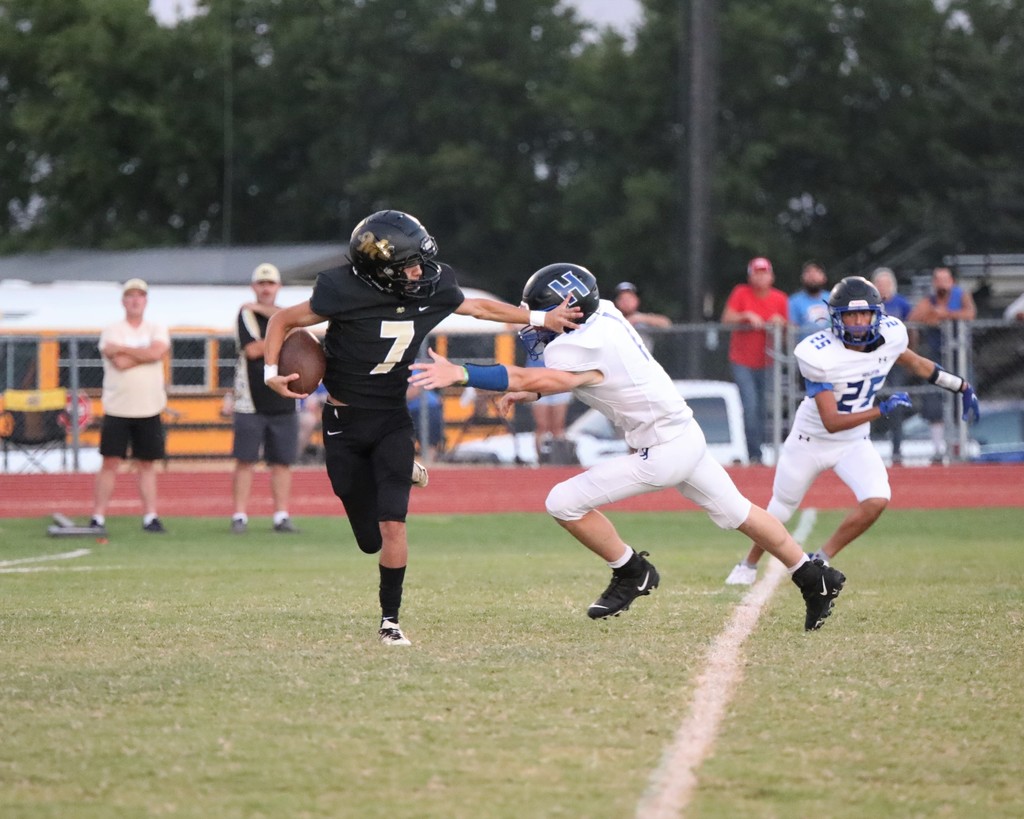 Fourth grade students are learning about the parts of a flower while dissecting them in Science class today.