Congratulations to Elementary's latest GEM (Great Education Matters) winner, Patty Clure. Mrs. Clure has been instructing Special Education at Marietta for 2 years and has been teaching for 21 years. Mrs. Clure was nominated for this award by her colleagues.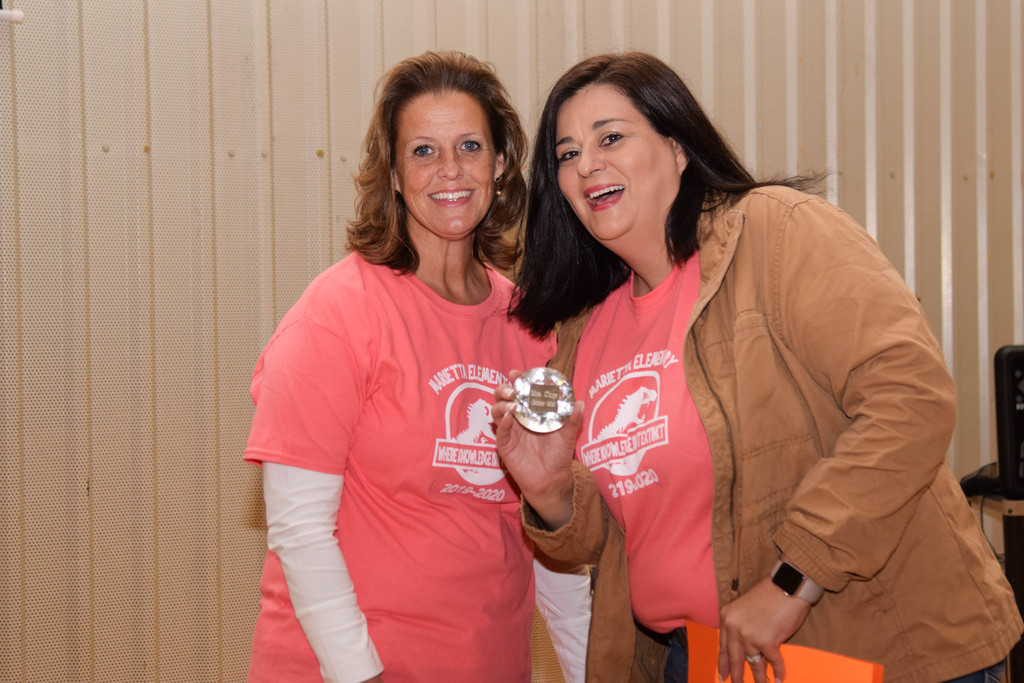 October Elementary Student of the Month Seated L to R: Merely Gomez, Lacy Good, Drayton Thompson and Miguel Aldaba 2nd row: Andy Gomez, Lillie Fernandez, Aycee Dudley, Javier Garica 3rd row: Eduardo Rueda, Bella Fernandez, Javi'on McCarroll and Blanca Salazar

Marietta girls cross country team won their 2nd year in a row state title. Congratulations on dominating state!

Wyatt Vinson got 5th and Danny Sanchez got 14 place at the state cross country meet, way to go!!!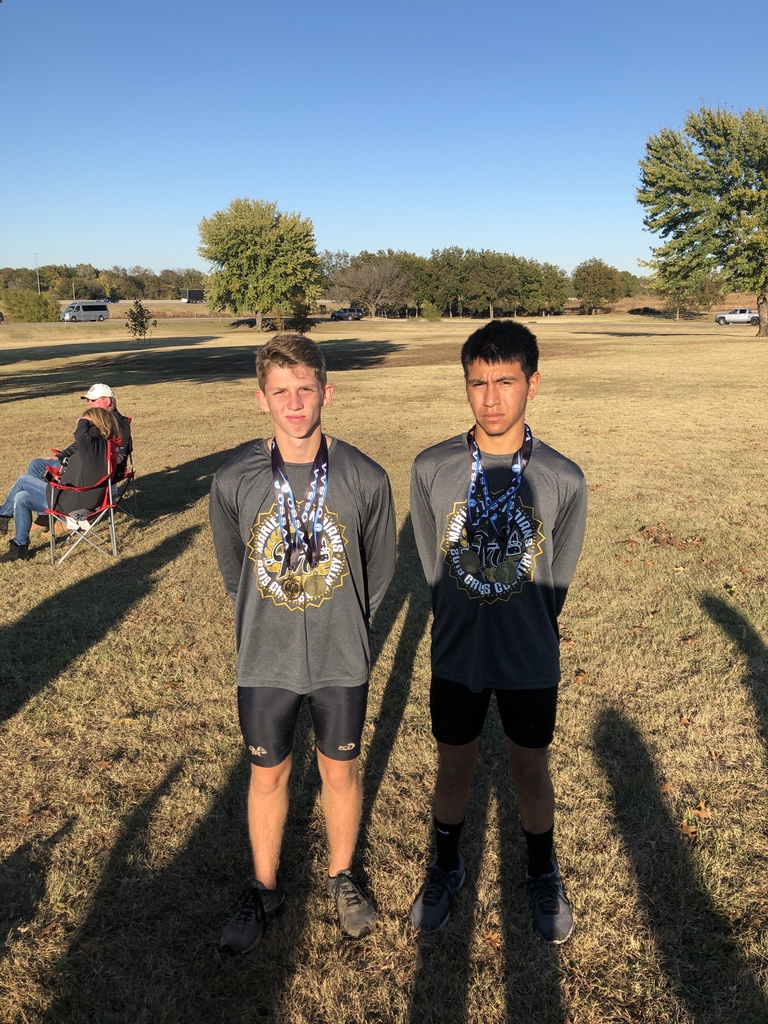 Marietta boys got 3rd place at the state Cross-Country meet in Shawnee. Congratulations on a job well done!!!!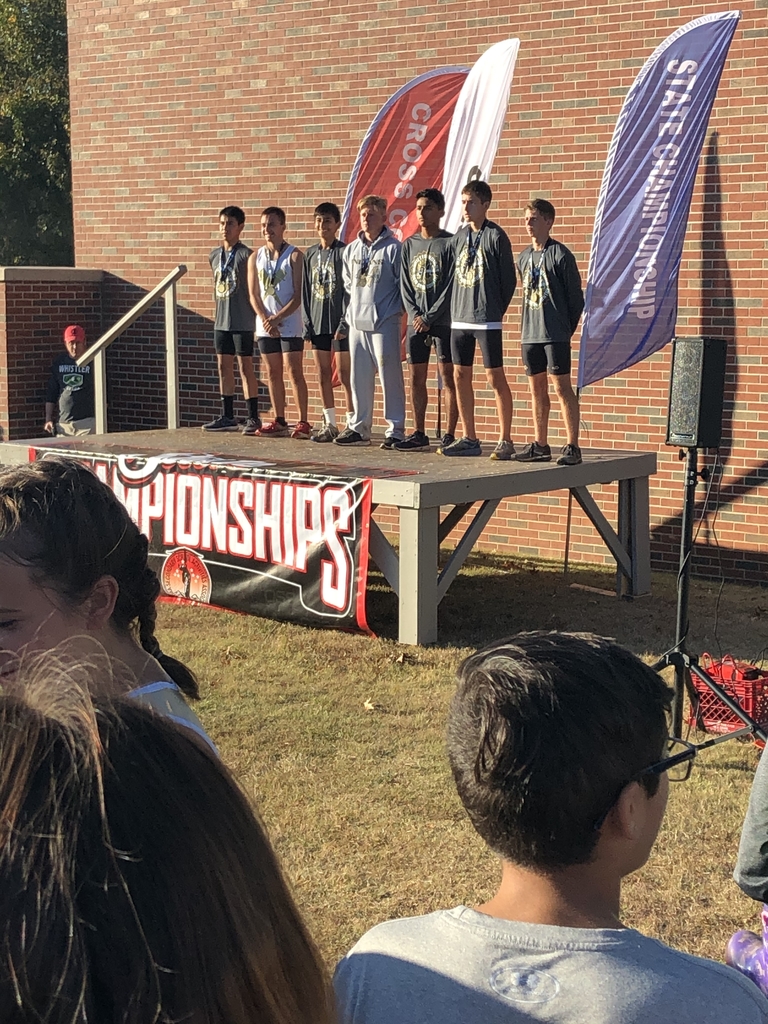 Congratulations to our HS football team in getting the win last night & wishing our Cross Country team good luck today at STATE! Great day to be a Marietta Indian!
7th grade scientist extracting DNA from strawberries.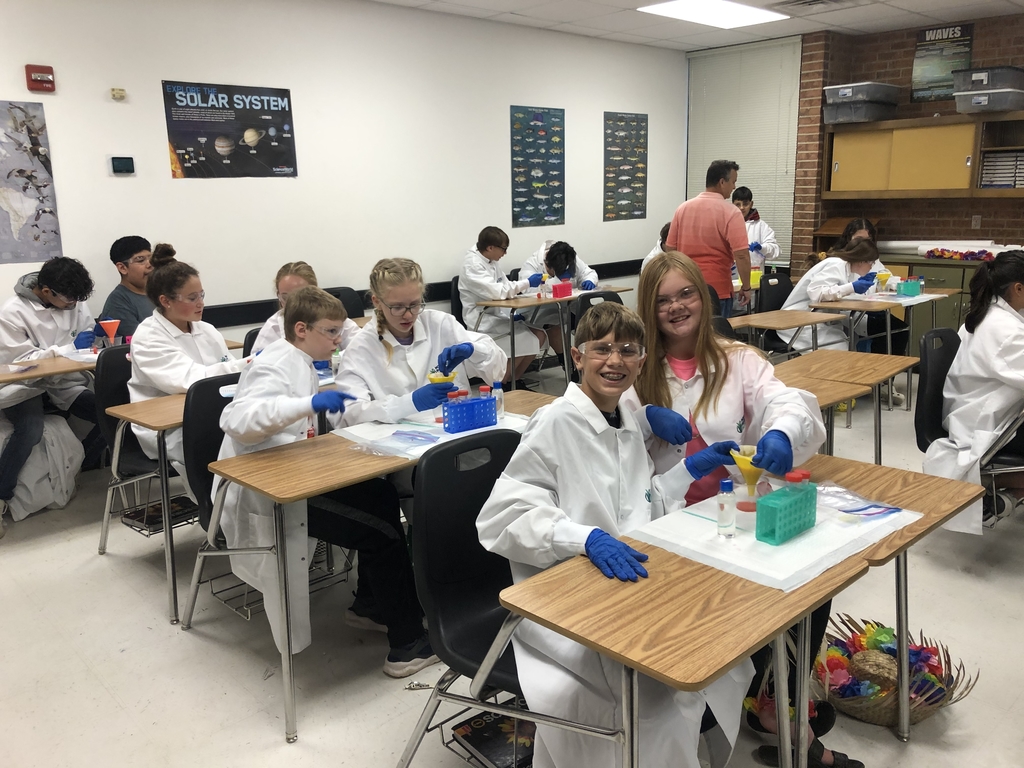 Marietta received all excellent and superior rating at the Little Dixie choral competition . HS Marietta Women's Choir Superior Rating and a trophy HS Mixed Choir Excellent Rating JH Women's Choir Excellent Rating Ensemble 1 Superior Ensemble 2 Superior Ensemble 3 Excellent Ensemble 4 Superior Solo Catelyn Boyd Superior Solo Alyssa Langley Superior Solo Tanasia Randle Superior Solo Colours Starsick Superior Solo Jean Vazquez Excellent Solo Timberlee Riley Excellent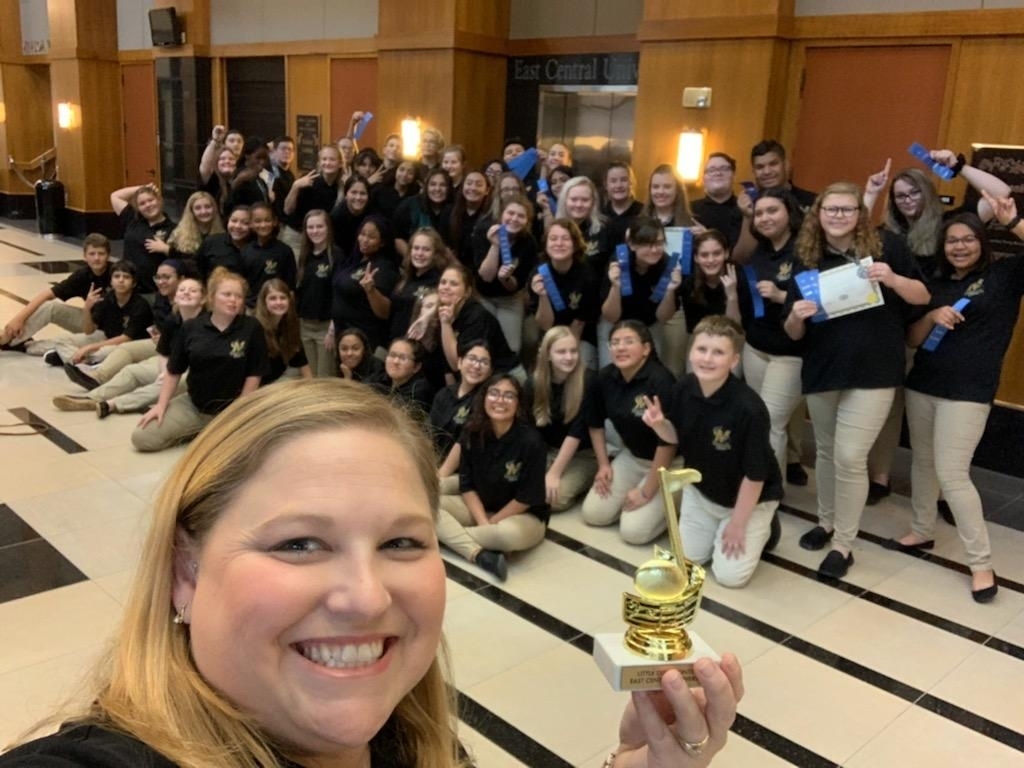 On Wednesday, Marietta High School hosted a college and career fair in the gymnasium. Along with Marietta, Thackerville and Turner took advantage of this opportunity to talk to college officials and various employers from around the area. As you can see by crowd of people, the fair was a huge success. Marietta ISD would like to thank all of the businesses and colleges that took part in our fair.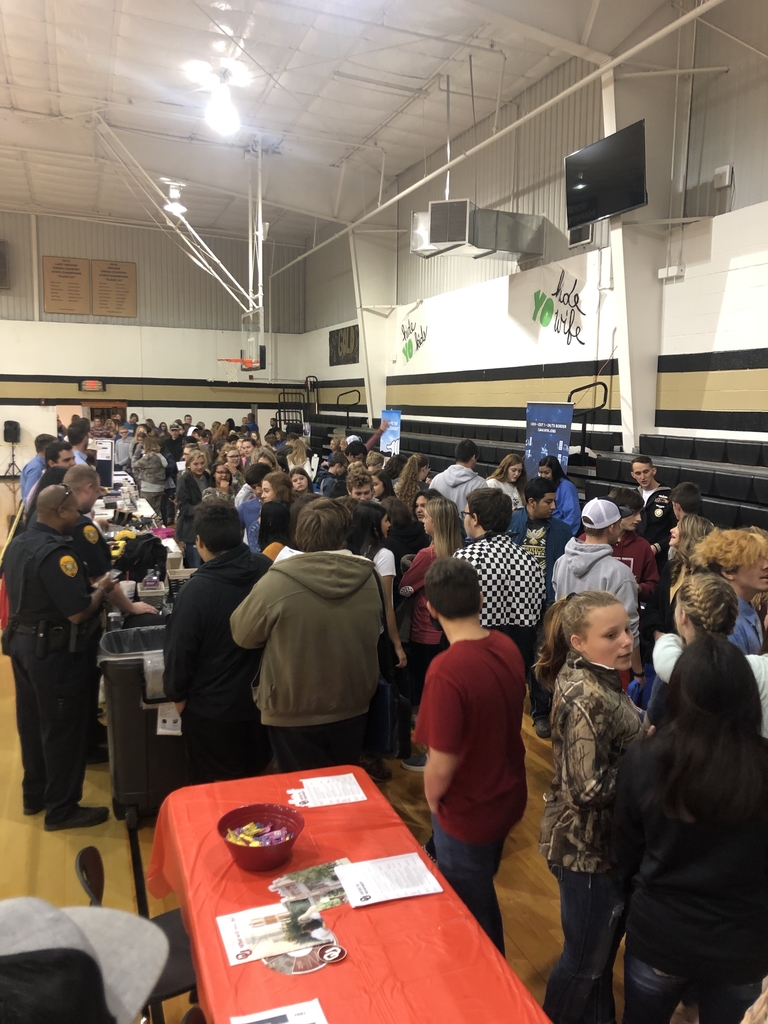 Middle School "Lei off Drugs" best dressed winners: Emily Faulkenberry, Elijah Gora and Laney Hicks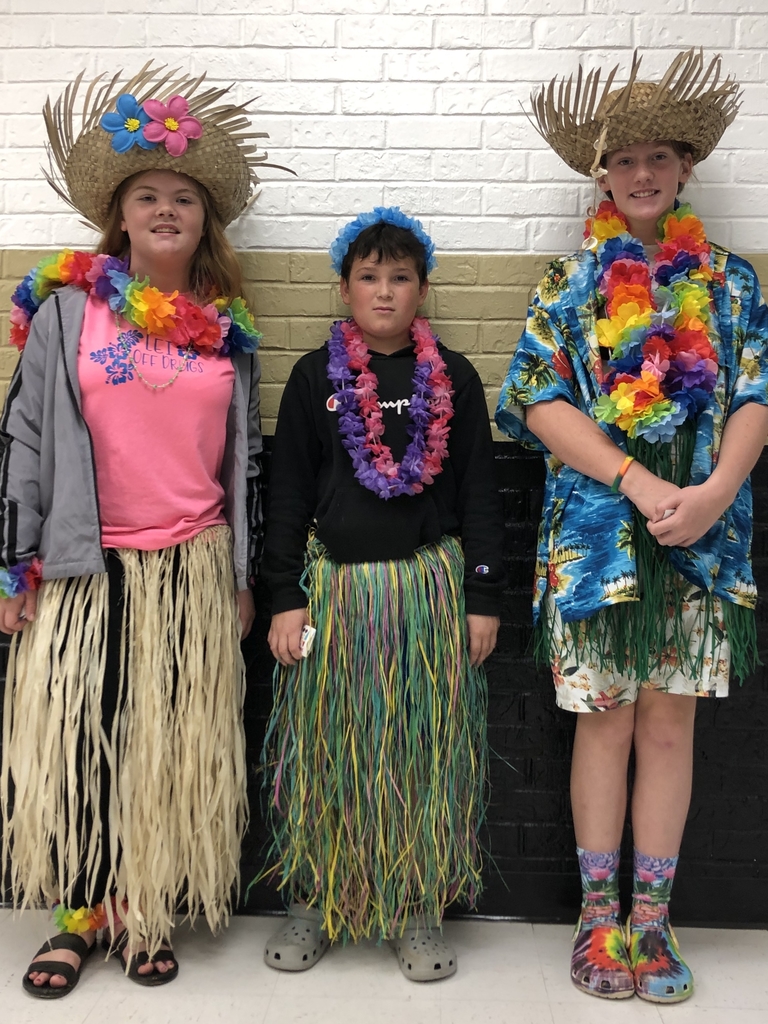 Give Drugs a Boot. Best dressed cowgirls and cowboys : Joley Heydon, Marshal Mansfield and Maddie Torres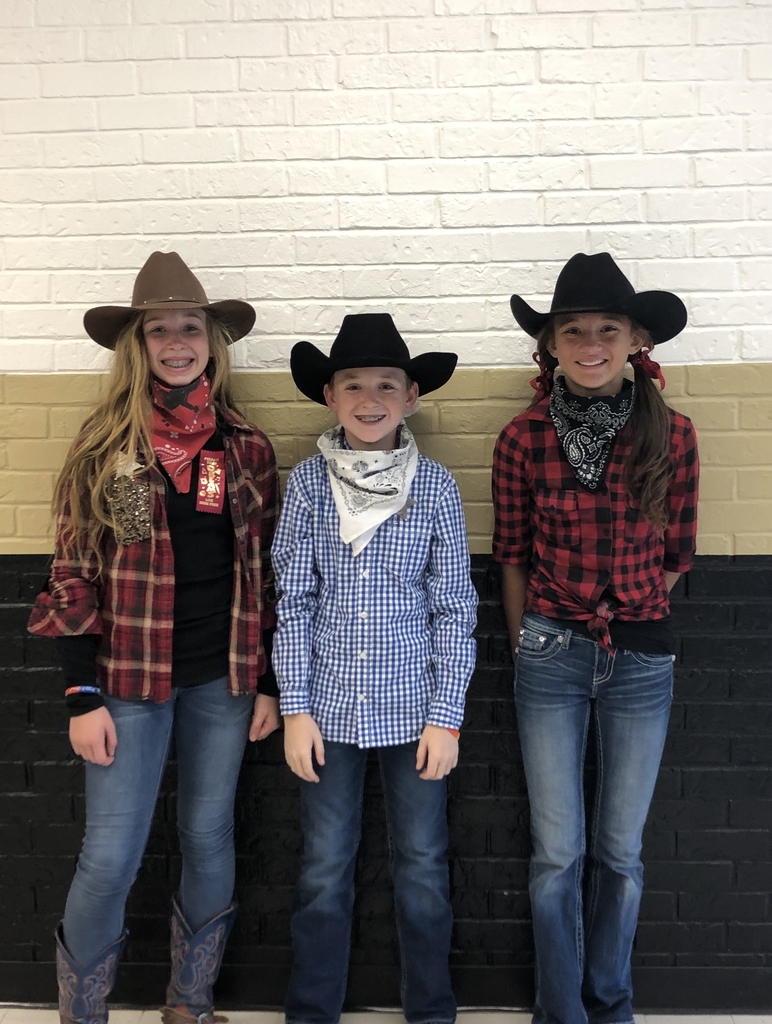 Marietta Middle School Day 2 of Red Ribbon Week. Leadership class "giving drugs a boot"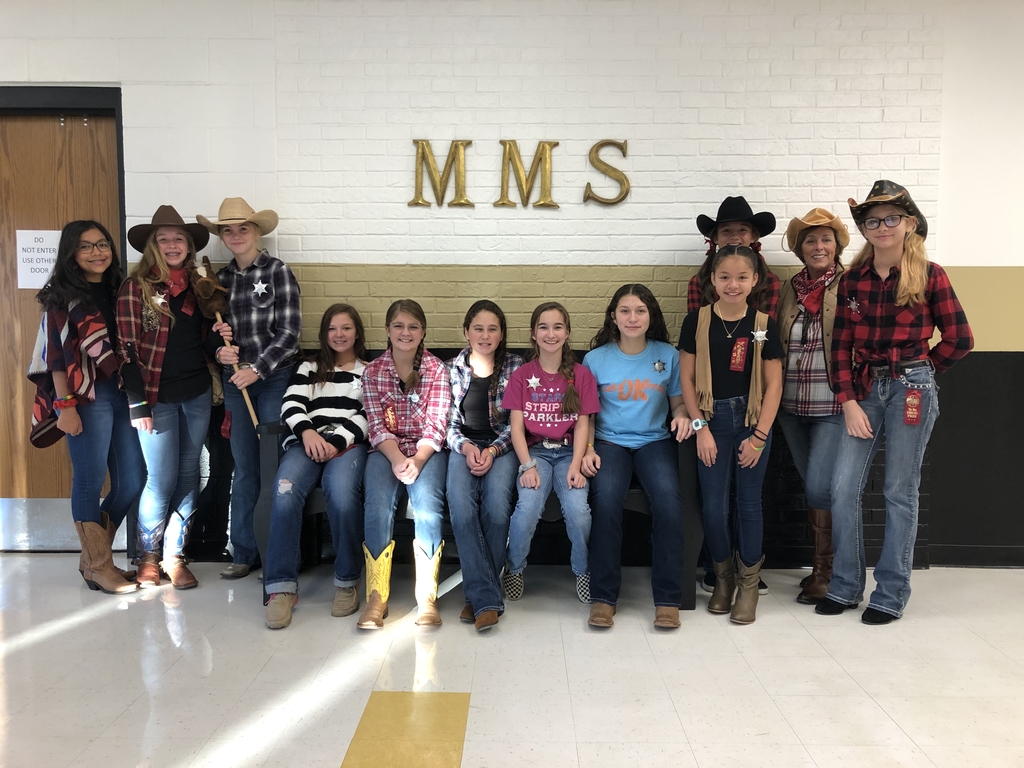 Marietta 4-H members performed at character contest.  (Front row left to right) Eli Cummings- blue and reserve grand in pop culture, Ashbye Barger - blue in jr historical, Kylie Frazier - blue and reserve grand in jr historical, Bella Faulkenberry - participation (back row) Delaney Aust - blue and grand in jr historical, Emily Faulkenberry - blue in sr pop culture, Vegas Bell - blue and reserve grand in sr historical, Taryn Blankenship - blue and grand in sr pop culture, Mandy Sykora - blue and reserve grand in sr pop culture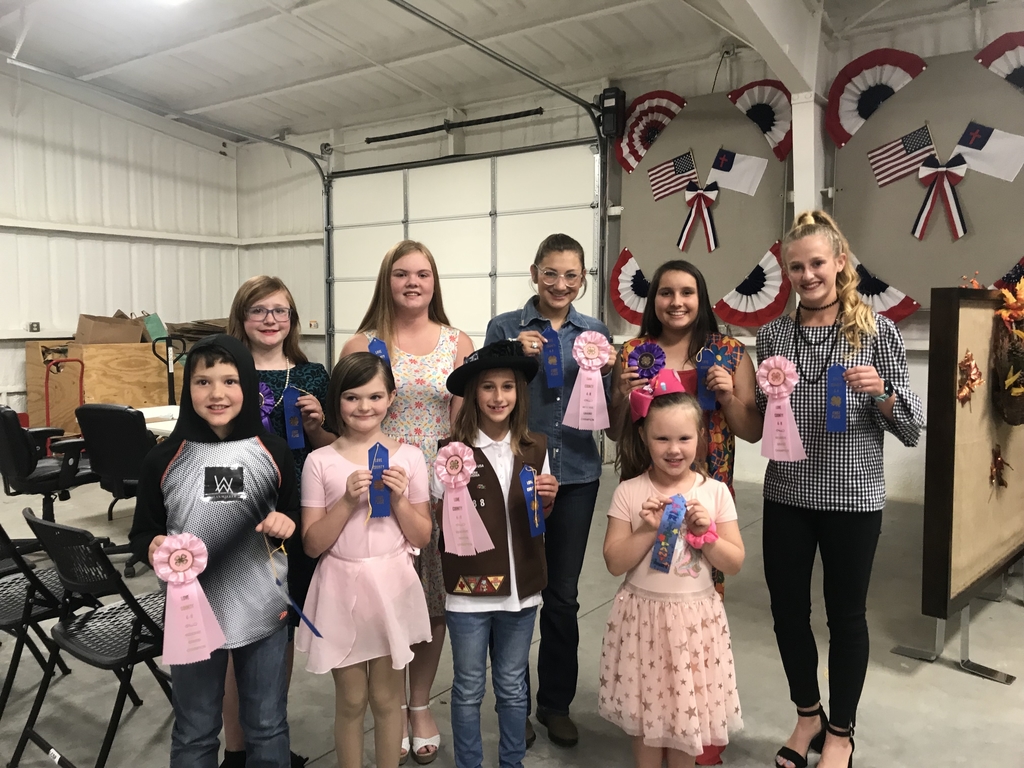 High school September students of the month. (Left to right) seniors Kevin Robles and Katia Juarez, juniors Abhi Avernini and Monica Flores, Sophomores Aldan Gallaway and Yaslin Sanchez, Freshman Wyatt Vinson and Tanasia Randel. Congratulations to these awesome students.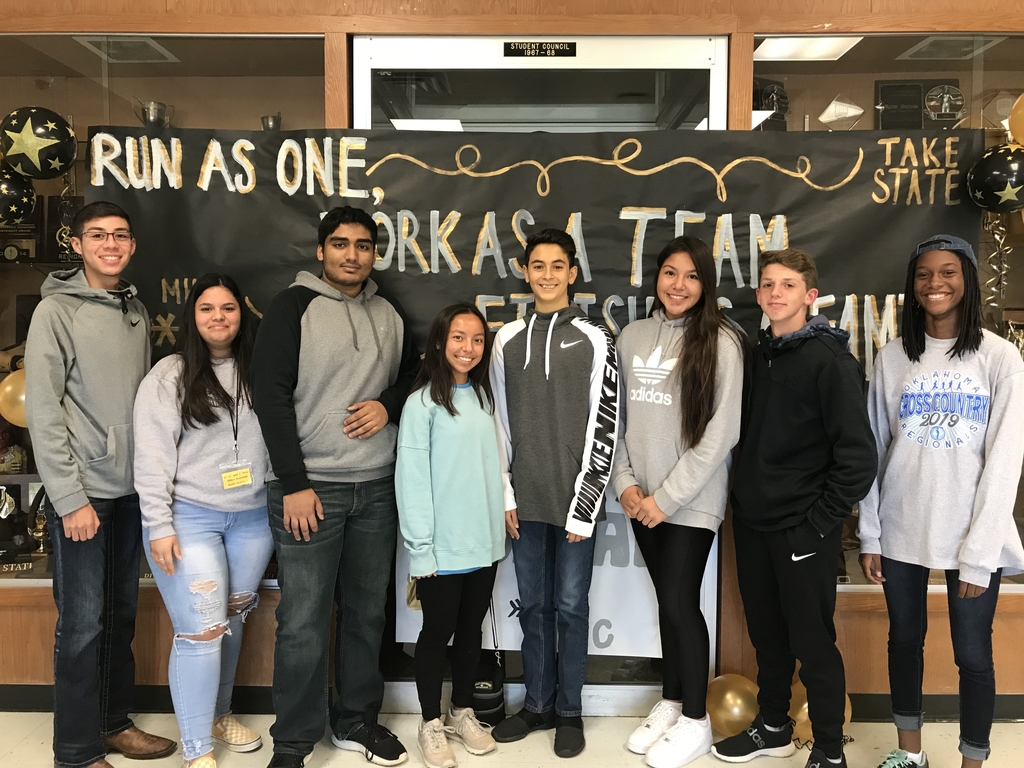 Middle School Red Ribbon Week, Day 1, 'Wear Red' Best dressed winners, Olivia Rutledge, Riley Reinert and Jaylee Arthur.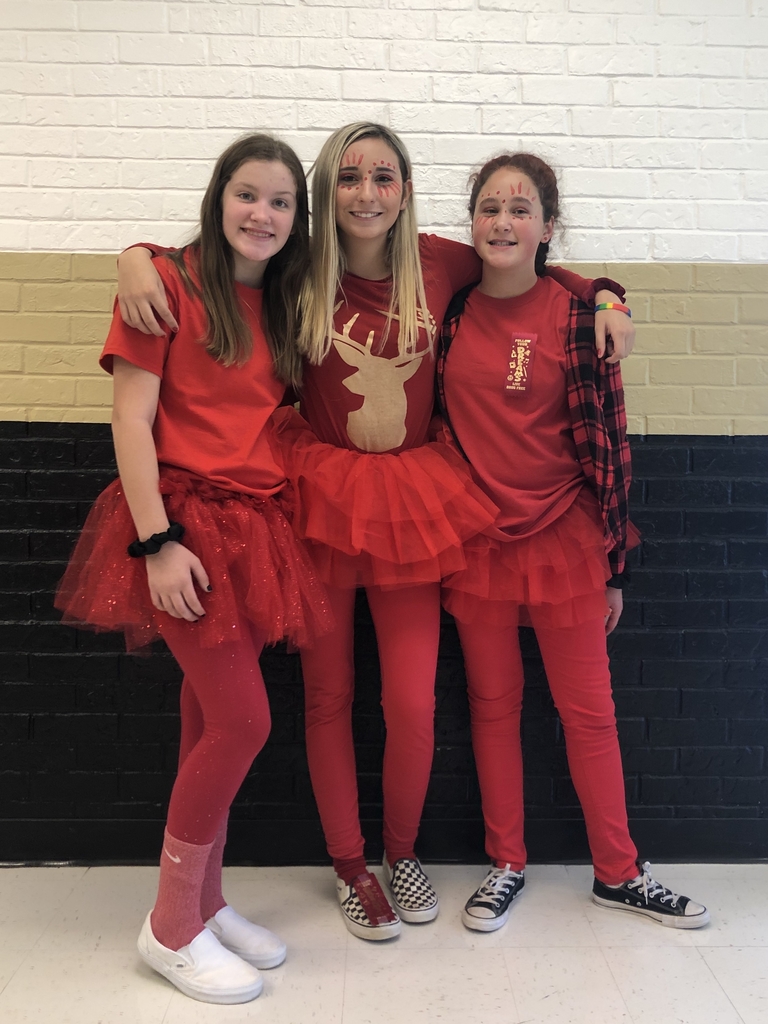 The 5th grade girls basketball game at Tishomingo is at 6:30 & the 5th grade boys basketball game is at 7:30 in the high school gym. Bus will leave Marietta at 5:00.
Boys & Girls Cross Country are regional champs! Now on to STATE next weekend!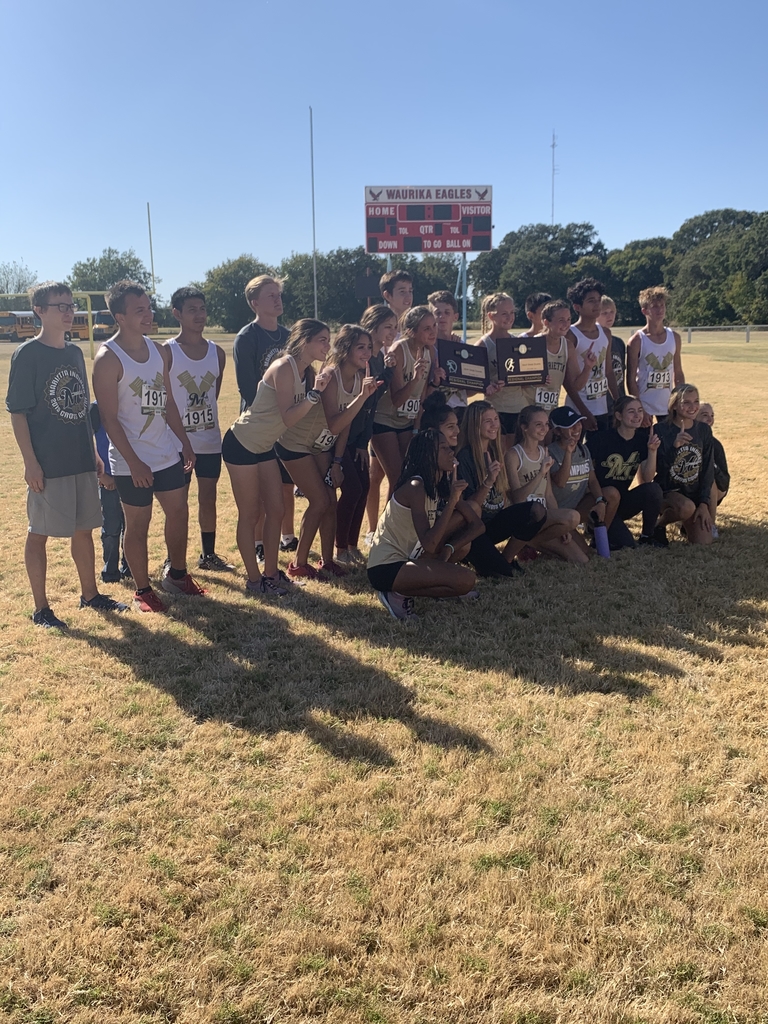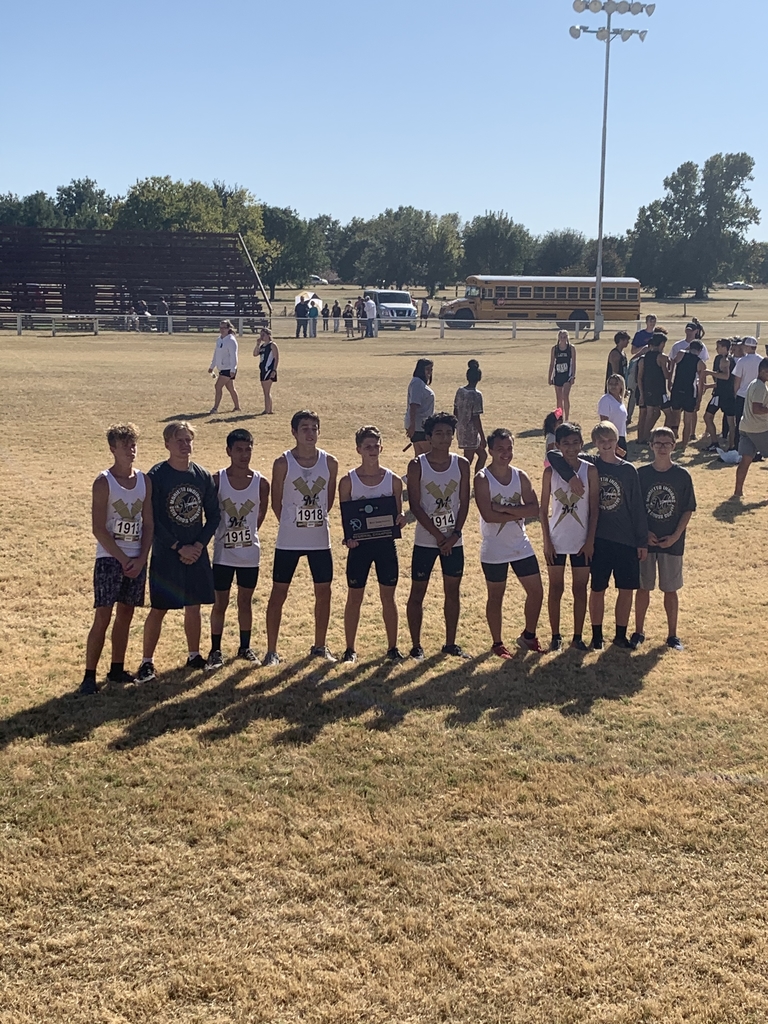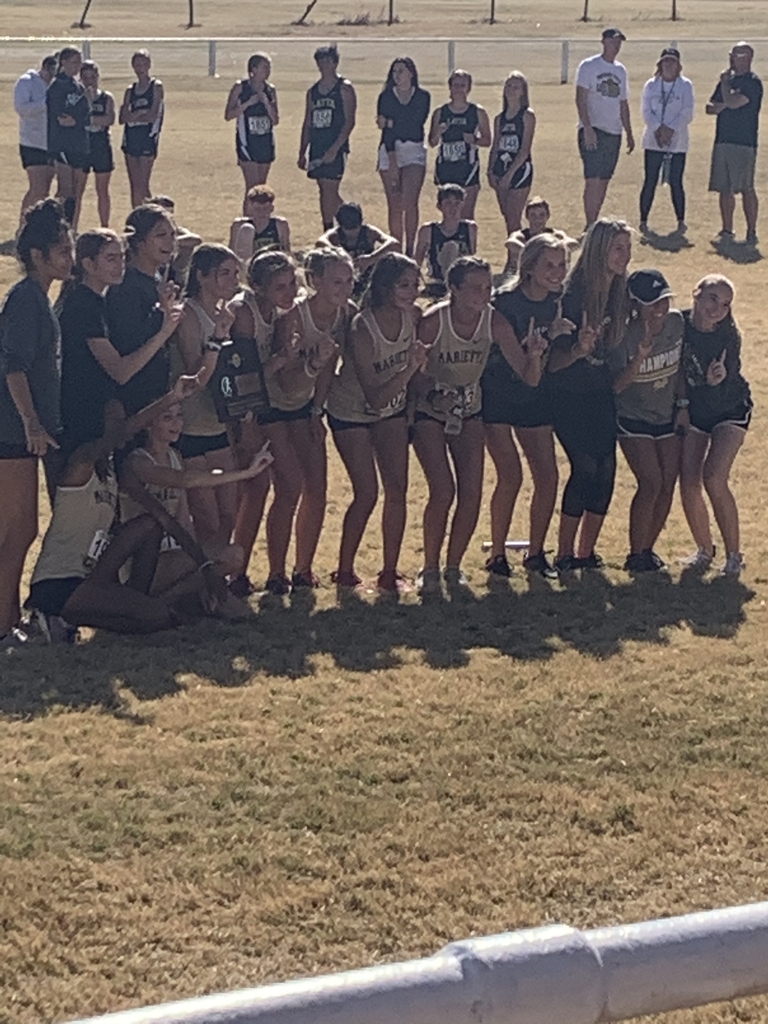 Marietta Junior High Cross Country girls are State Champions!!! Maddie Torres is the individual JH State Champion!!!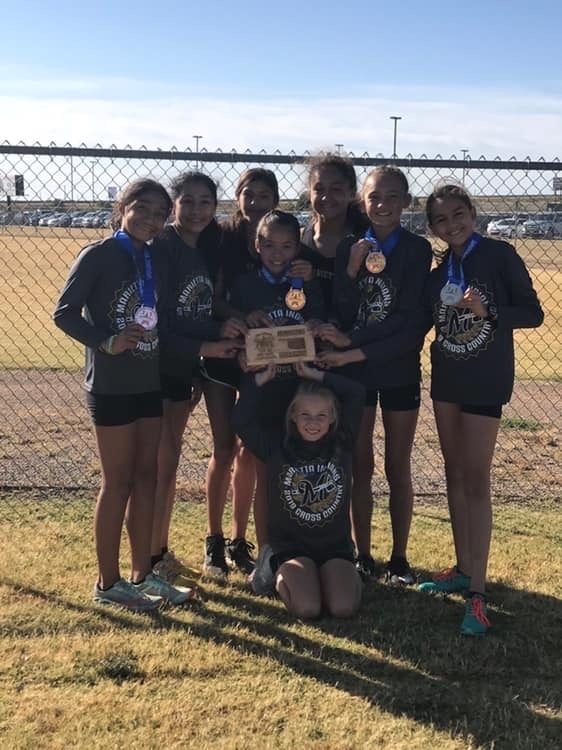 Marietta High School had 4 students attend the FCCLA take AIM leadership conference last week. Participants were: Maverick Mansfield, Lillian Blevins, Abygail Barrientos and Alex Santibanez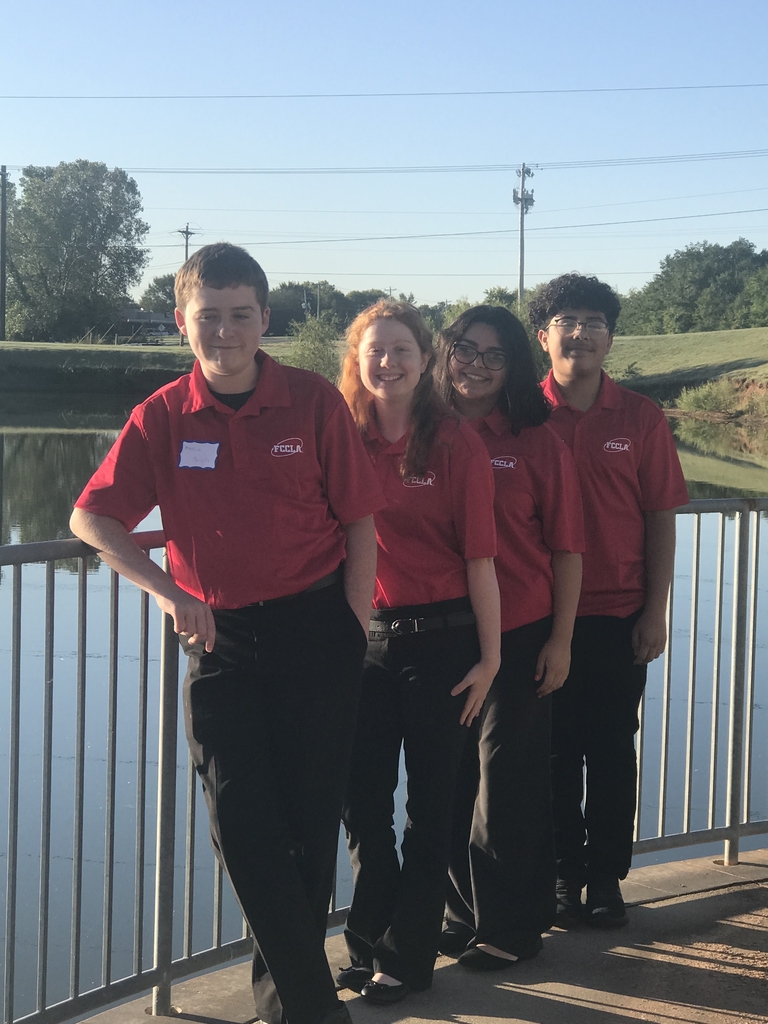 Have you seen the dancing dinosaur in our drop-off line?! 👏🏻