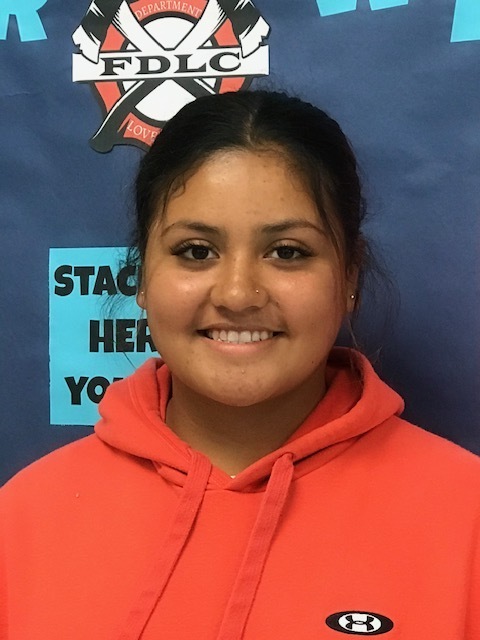 Flores breaks longstanding school record
Joani Hartin
Friday, April 16, 2021
At the Marietta track meet held on March 30, Amanda Flores did something that not too many student athletes do as high school freshmen: she surpassed a school record.
The mark to beat for the shot put, Flores's favored event, was 33'10.5" set by Lori Barrick in 1992.
"Amanda threw 35'4", and she didn't just break the record, she crushed it!" said Athletic Director Alex Doby. "She's a potential state champion—she'll probably qualify for the state meet as a freshman, and that's amazing. Before she graduates, I think she will be a state champion."
According to Doby, Flores is something special. She's endowed with talent, but she's also got a great work ethic to go along with it.
"Not only is she excelling," he said, "she is making everyone else step up their game, too. We're just super proud of Amanda and can't wait to see what she's going to do in the future."
For Flores, who started throwing shot in sixth grade when her basketball coach required the team to be in track to stay in shape during the off season, her record-setting day was just like any other.
"When I broke the record, at first I couldn't believe it," she laughed. "I had to count the lines to make sure it was right."
And what's next for Flores now that she's broken the school record in her sport?
"I'd like to break my own record before the end of the season," she said with a smile.
Flores is the daughter of Javier and Christina Flores.