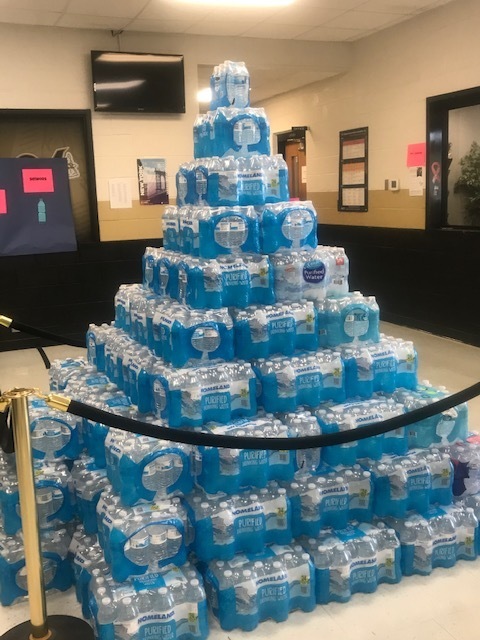 High school students-co-host water drive to benefit volunteer fire departments
Joani Hartin
Friday, April 16, 2021
Members of Marietta High School's student council recently hosted a drive to collect bottled water for the county's volunteer fire departments.
"We know the warmer weather and grass fires mean the firefighters are going out more and they need bottled water. We also know their budgets don't have room for any extra expenses," said student council co-sponsor Jessica Wolfe.
"Our volunteer fire departments give so much to our community without asking for anything in return, and we wanted to take this opportunity to give back to them and show them that we support them and appreciate all they do for us here in Love County."
Although Wolfe and co-sponsor Becky Jones turned the drive into a competition—Water Wars—to make it a little more fun, they've got a different long-term goal in mind: they want students to be more civic-minded, so they're using the rivalry to encourage student involvement, which they hope will someday translate into community involvement.
"We know that adults don't volunteer like they should," Wolfe said, "They're more likely to go on Facebook and talk about the things that they see wrong, all the while thinking someone else should do something about them.
"We want our students to learn to identify problems and then step up and take care of them, not just sit back and talk about it while they wait for someone else to do it."
The group collected almost 200 cases of bottled water, which will be distributed among Love County's volunteer firefighters.