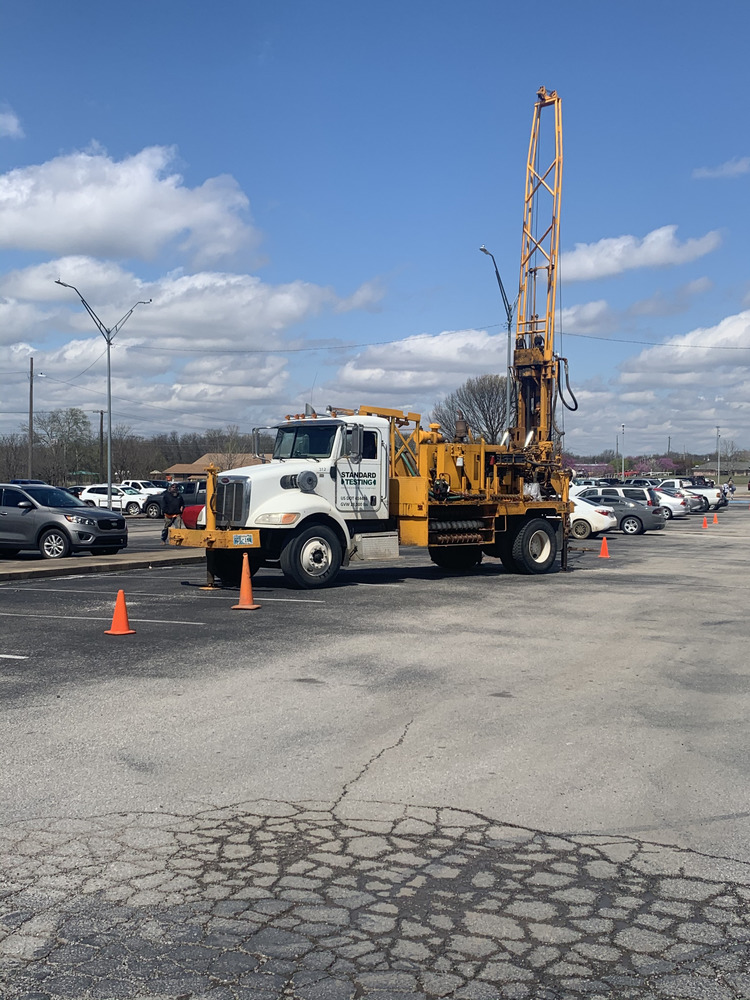 Progress report: Marietta's new facility in planning stages
Joani Hartin, Public Information Officer
Friday, April 02, 2021
Crews were present on campus at Marietta Public Schools on Thursday, March 25, taking samples for soil testing on the proposed site for the new junior and high school facility.
The bond issue received the approval of district voters during a March 2 election.
The 56,895 square-foot building will replace the current high school which was constructed in 1970 and is expected to ease overcrowding throughout the district by allowing junior high classes to be shifted out of the middle school building, freeing space for upper elementary classes to be moved into vacated middle school classrooms.
Additionally, the new construction will provide a space for parking for the auditorium, a longtime need for the district, when the old high school is razed upon completion of the new complex.
The plans for the new building call for 28 classrooms that are 50 to 100 square feet larger than current classrooms and five science/STEM labs, along with a library/media center, warming kitchen for food service, and an outdoor courtyard.
Also the building will include two indoor commons areas, the largest of which will adjoin and incorporate the remodeled lobby of the Bill Johnson Gymnasium and enough safe room space to shelter all junior and high school students separately in case of severe weather.
The cost of instruction, including fees and financing charges will be $18,990,000, to be paid off over a 17-year period.
According to RedSky Constructors, construction management company, the final construction drawings should be complete in October. Their goal would then be to have the project bid out prior to Thanksgiving with contracts and submittals to start in December and construction to begin as soon as January 2022.
RedSky anticipates approximately 16 months of construction, which would result in the facility's completion sometime during the spring of 2023.
Superintendent Brandi Naylor is hopeful that RedSky's estimates are on target but says a definite construction timeline is a hard call to make.
"I am really hesitant to pinpoint exact start and finish dates," said Superintendent Brandi Naylor. "There are so many factors – weather, materials availability, inspection schedules, even issues caused by the pandemic – that are outside our control."
"What I can say definitively is that with a project this size, it's going to be slow and time-consuming, and as much as we'd like to see it started and finished quickly, we're asking the folks in our district to be patient. We need to remember, this isn't a sprint, it's a marathon, and above all, we want it done right. We want a facility that's going to be innovative and nice, and we want it to meet our district needs for years to come."