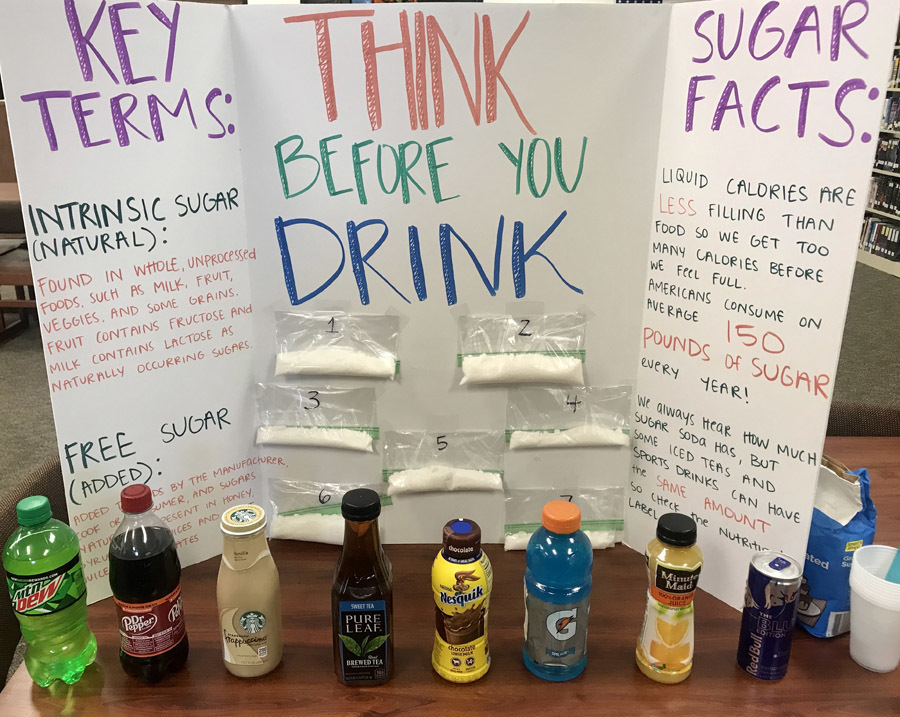 Chickasaws team up with MHS to promote healthier students
Joani Hartin, Public Information Officer
Thursday, December 12, 2019
During the summer of 2018, the Chickasaw Nation approached Marietta Public Schools Superintendent Brandi Naylor about funding a HealthCorps, Inc. representative to benefit the school.
"When the Chickasaws asked about doing this, I was thrilled," she said. "My opinion is that we can't do enough to help students make healthier choices. Their lives depend on it, and they tend to internalize the information more when it's from an outside expert perspective."
HealthCorps is a nonprofit organization that provides school-based and organizational health education to schools. It was founded in 2003 by Dr. Mehmet Oz as a way to educate young people about mental and physical wellness.
HealthCorps seeks to equip young people with the tools and knowledge they need to prevent many chronic diseases, like diabetes, obesity, hypertension and cardiac mortality along with addiction, low self-esteem, depression and more health issues.
In order to achieve their goals, HealthCorps places a program coordinator in organizations like public schools. Karrie Johnston is that coordinator at Marietta.
Johnston, like other coordinators in the 340 school sites HealthCorps has served in 23 states, works with students to help them learn about nutrition, fitness, wellness, and healthy lifestyle choices.
Through lessons presented to students both in class and during her "Cafe O' Yea" times in the cafeteria during lunchtime, Johnston focuses on the HealthCorps pillars of physical fitness, nutrition and mental resilience. For example, recent activities include presentations about the high amounts of sugar in some drinks, bullying, and ways to positively support friends. And she has plenty of other plans for the future, like cooking classes and a Health Fair.
Johnston's interactive presentations encourage students to be thoughtfully involved in the many decisions they make, and to think about how those decisions affect them and others.
MHS Principal Adam Sherfield is more than pleased with the benefits of having HealthCorps on campus.
"Karrie is doing an outstanding job for us," he said. "She has built a strong bond with our students, and they respond well to her. She is making an impact on them and teaching them to make healthy choices. We are glad to have her as a part of our school family."
Additionally, Sherfield remarked that the hands-on nature of the program seems to be particularly effective in reaching students.
"Ms. Johnston doesn't just tell kids what's best for them – she shows them how to prepare healthy meals, be more active, and make better decisions about their health in general," said Naylor. "We are grateful to the Chickasaw Nation for making this opportunity possible for us."