EDIT MAIN
Cafeteria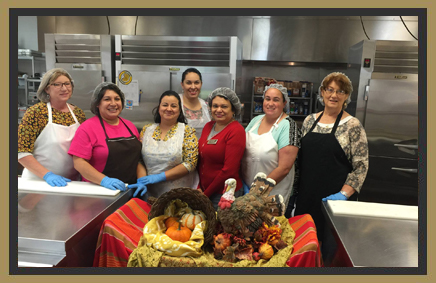 Marietta Public Schools understands the connection between good nutrition and good student performance. Our district participates in the National School Breakfast and Lunch Programs, ensuring the health and well-being of our students through a balanced diet.
Students at all three of our district schools share a common cafeteria where they receive a healthy breakfast and lunch every day. Students also have the option of bringing food from home.
Cafeteria Rules
Our cafeteria staff serves breakfast daily from 7:30 a.m. to 8:00 a.m. For lunch, we ask students to please abide by the following rules:
Students who bring their lunches must eat in the cafeteria.
Parents of students are welcome to join their child for lunch in the cafeteria on special occasions.
Students should use acceptable table manners and a quiet voice.
Students should clean their area of all food and cartons.
Students should walk when entering or exiting the cafeteria.
Students will not throw food nor eat the food of another student in the cafeteria.
We do not allow glass containers of any kind in the cafeteria.