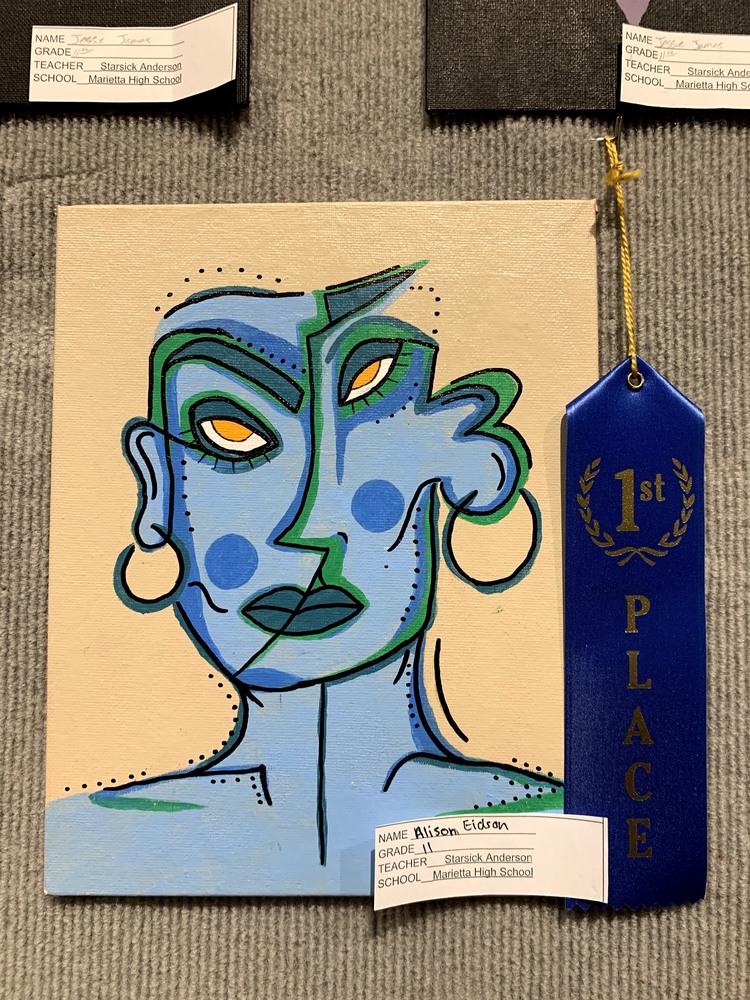 Marietta students win at Goddard exhibit
Joani Hartin, Public Information Officer
Friday, April 09, 2021
Artwork from students in Mrs. Courteney Starsick Anderson's art classes was entered in the Goddard Center's 2020-2021 All Schools Exhibit. The event displays the art of school students from all over the Southern Oklahoma area, emphasizing the value of art education and encouraging support for art education programs in schools.
"Almost all of the high school art students at Marietta have works displayed," said Starsick Anderson. "We have a total of 151 works of art hanging in the Goddard Center and we invite family members, friends, and anyone else who's interested in supporting these students to visit the exhibit."
The exhibit opened Saturday, March 27 and runs through Saturday, April 19.
Marietta High School students placing in the show were junior Alison Eidson, first place; sophomore Aldo Salazar, second place; and sophomore Tarah Riggs, third place. Junior Brayden Henson received an honorable mention in the contest.
At the middle school level, seventh grader Emily McQueen won first place, eighth grader Halie Muncy came in second, and eighth grader Luis Gonzalez won third place. Gentry Thompson received an honorable mention.
All students who placed received ribbons and partial or full scholarships for art classes in the Goddard Center Art Studio.